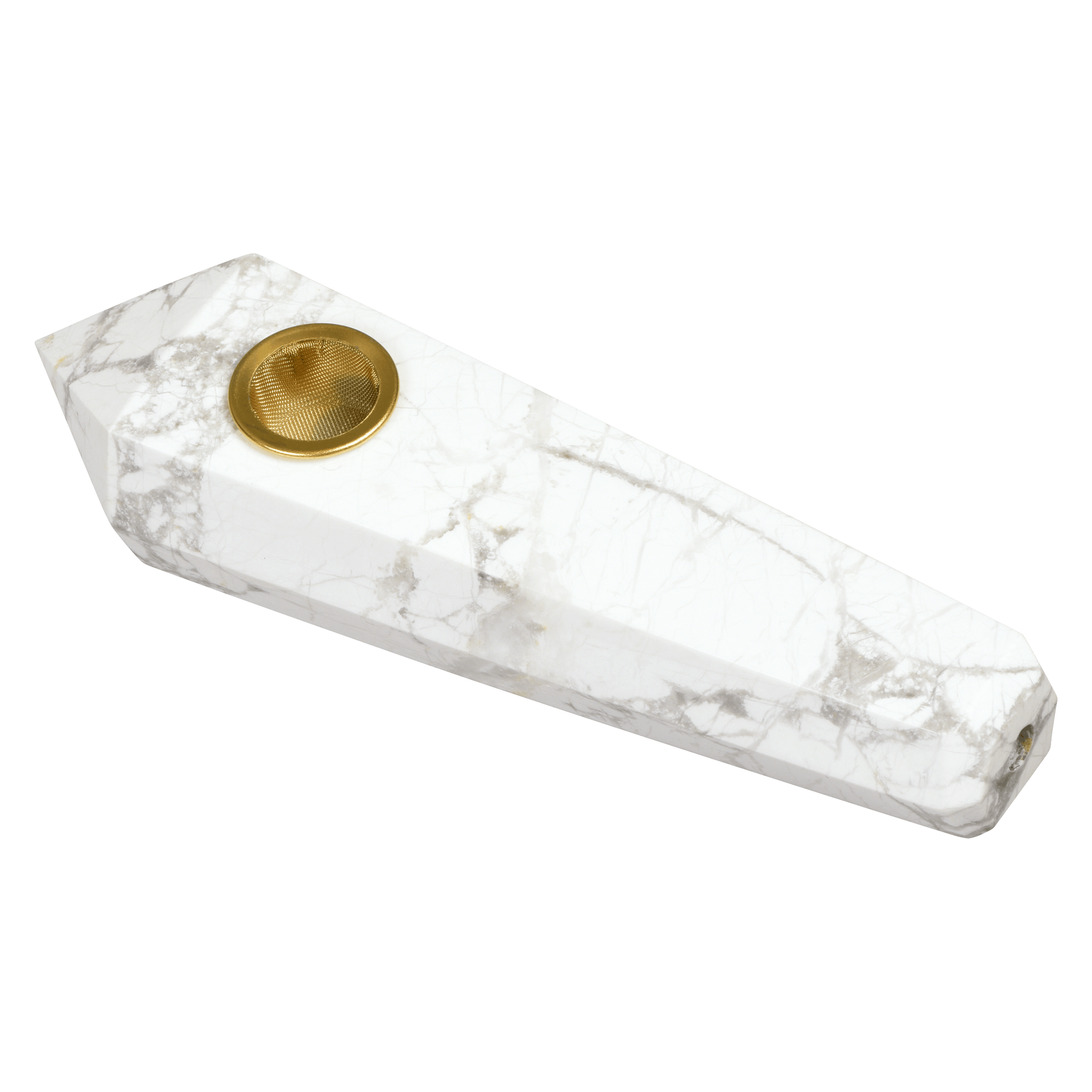 *LIMITED RELEASE* White Turquoise Pipe
Set the vibe with our White Turquoise Pipe. This stone was historically used for its protective energy, warding off negative energy and calling in good communication and clarity. This stone is linked to realigning the chakras and resetting your natural balance. So relax with let go of the day with this beautiful white turquoise pipe.
Dimensions: Approx. 4" in length, comes with 1 brass mesh bowl.