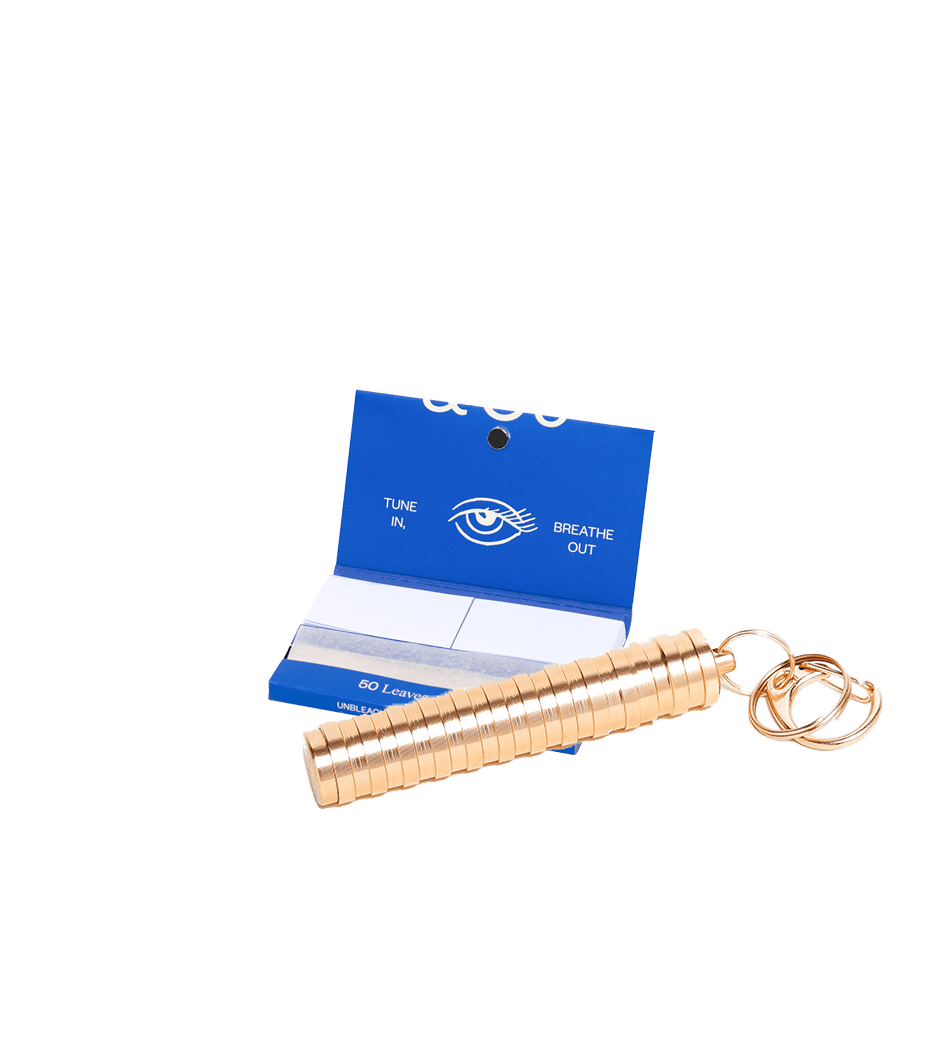 Rolling Papers + our new mini Carry Case, it's the perfect combination for anyone on the go. Whether its your companion for a walk or just strolling through life! Our Mini Carry case is perfect fit for a 0.5gram joint!
Dimensions: 0.5" x 2.5" (not including keyring)
Contents: 100% Aluminum.
If you have rolling papers and a mini carry case, what else do you need? The Cannabis Rolling Papers and Mini Carry Case Kit takes away the worry of having to fumble around with your stash or keep track of where you put them. The kit comes with rolling papers and a mini carrying case to keep all your buds secure and organized. Plus, the kit is small enough to fit in your pocket or purse, so you'll never have to worry about losing your stash again. Whether you're an experienced roller or just learning the ropes, make sure you're always prepared for your next sesh.