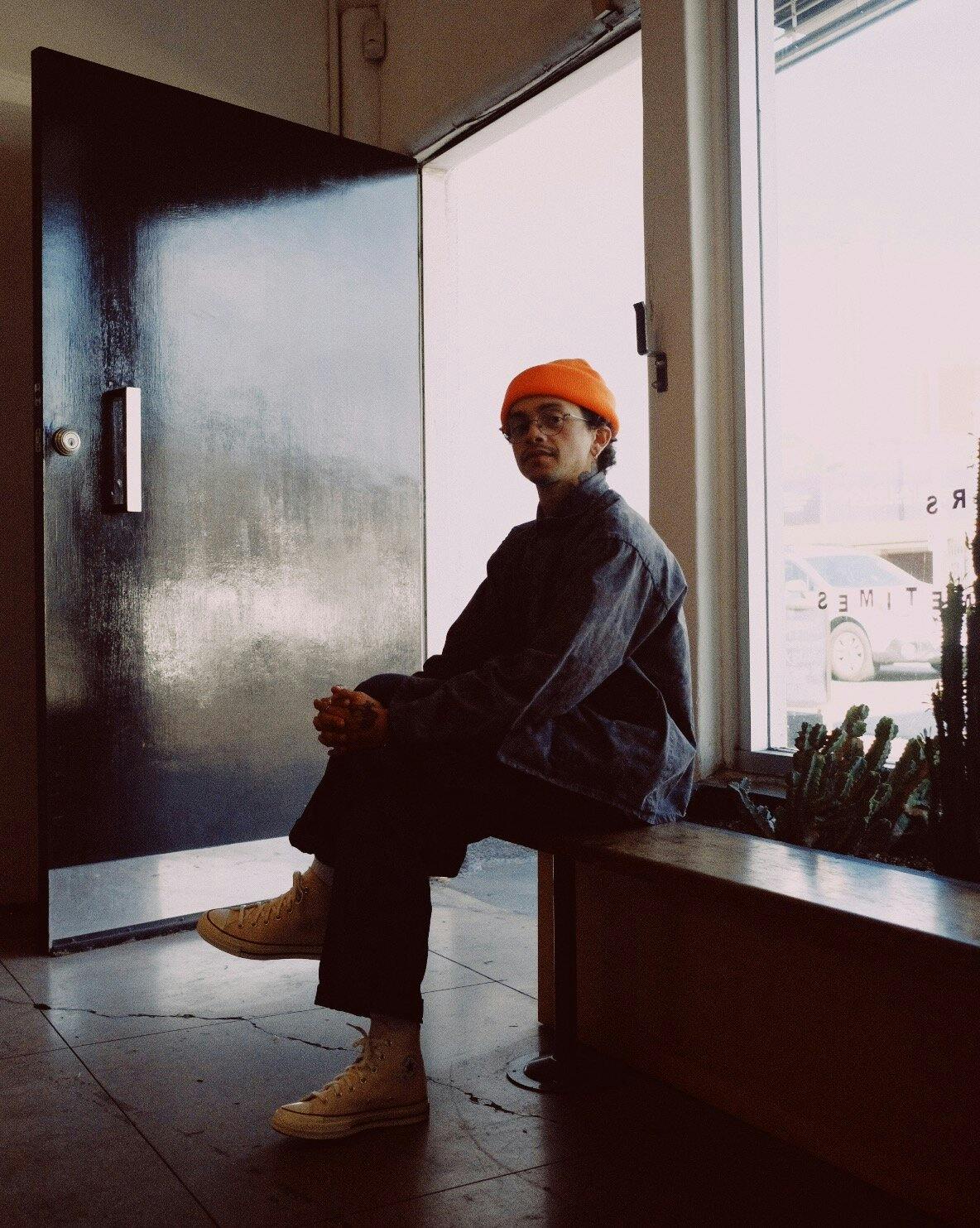 Meet Christian Gonzalez, LA's favorite new designer
TELL US ABOUT YOURSELF IN 3 SENTENCES.
My name is Christian Gonzalez. I'm a Creative Director/Designer was born in Colombia and now reside in Los Angeles, California. Besides up-cycling clothes and releasing pieces under the Mauvais Garçon umbrella, I tend to just skate and chill!
YOU ARE VERRRRRY MULTIFACETED, WHERE DID YOUR CREATIVE JOURNEY START?
My creative journey started out in Florida. All the homies were working on dope shit and I was the only one in the crew still working retail (shout out Clarks in Sawgrass Mall). So I got started just being a key grip at productions and essentially worked my up from there. I just knew I wanted to learn as much as possible. By the time I got to experimenting with mixed media graphic design, I was hooked. It was love at first sight. I felt like I could use things that I've learned in other areas and add it to design.
YOUR APPAREL WORK IS BASED IN A SUSTAINABLE CONSCIOUSNESS, TELL US MORE ABOUT THAT.
I tend to remain as unplugged as possible when I have a very busy creative week. I find being in the moment and seeing what's around you the most inspiring. I do try to start the day early and have a couple of breathing exercise. Start with a clear mind and then end the day with a bit of weed to unwind.
WHERE'S YOUR FAVORITE PLACE TO GET HIGH?
Nothing beats getting high in a jacuzzi. Only have done it twice in my life but damn it is relaxing.
CAN YOU TELL US ABOUT AN EARLY MEMORY/EXPERIENCE YOU HAVE WITH WEED?
A lot of secrecy for us haha. Sophomore year was a blur with the amount of wake a bake done at homie's house on the way to school.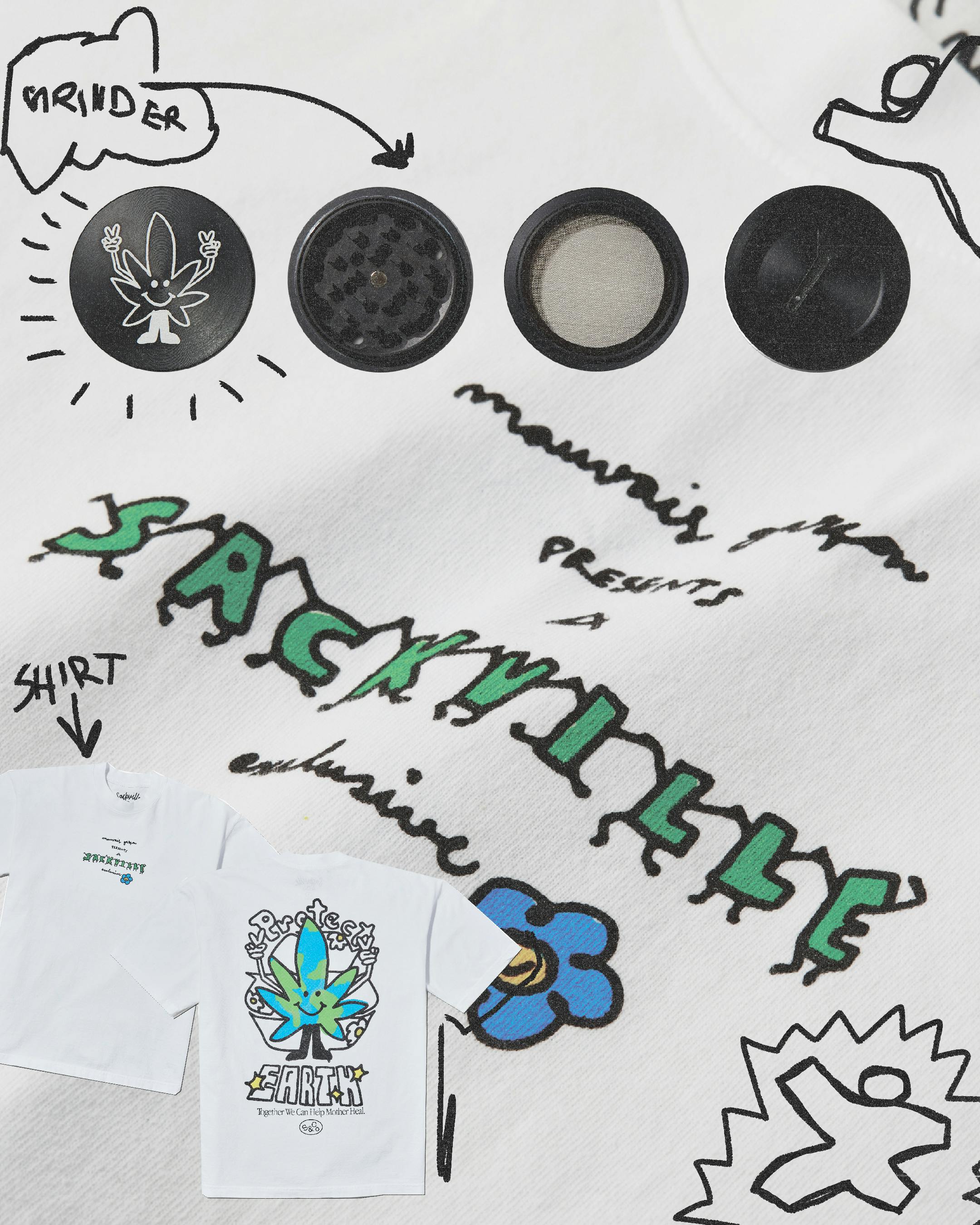 WHAT DREW YOU TO COLLABING WITH SACKVILLE?
To be honest, the energy Lana and Hayley bring. We chatted a while back about working on something together but the timing didn't align. So it was a no brainer that I wanted to collaborate with Sackville at some point. Besides, SUPPORT WOMEN OWNED BUSINESSES!
DESCRIBE THE LAST TIME YOU CRIED WITH LAUGHTER.
This is a tough one...I think the last time I almost blacked out from laughing was watching memes on instagram where a bunch of high school students name their colleges and at the end they show a clip from water boy lol
ANY CURRENT PROJECTS YOU'RE WORKING ON THAT WE CAN TEASE OUT?
Mauvais Garcon will be showcasing stuff at CIFF, which is a sustainability fashion fair that takes place in Copenhagen, Denmark. It's the biggest opportunity we've been given so we are stoked.
IS THERE A CHARITY OF CAUSE YOU'D LIKE US TO CALL OUT TO MAKE PEOPLE AWARE OF?
The Youth Mental Health Project! I love how not only do help with mental health issues and advocacy, but they also educate and guide parents who have children that deal with these struggles.
CAN YOU TELL US A PERSON, PLACE OR THING THAT YOU TURN TO FOR CREATIVE INSPIRATION?
Vintage store or just walk around outside. Many people try to reinvent the wheel. Why not just tweak it and make it unique ya know?
TELL US A PERSON, PLACE, THING THAT HELPED FORM YOUR CREATIVE VOICE?
Big shout out to the city of Orlando! All the homies out there played a big role on motivating me to keep growing!