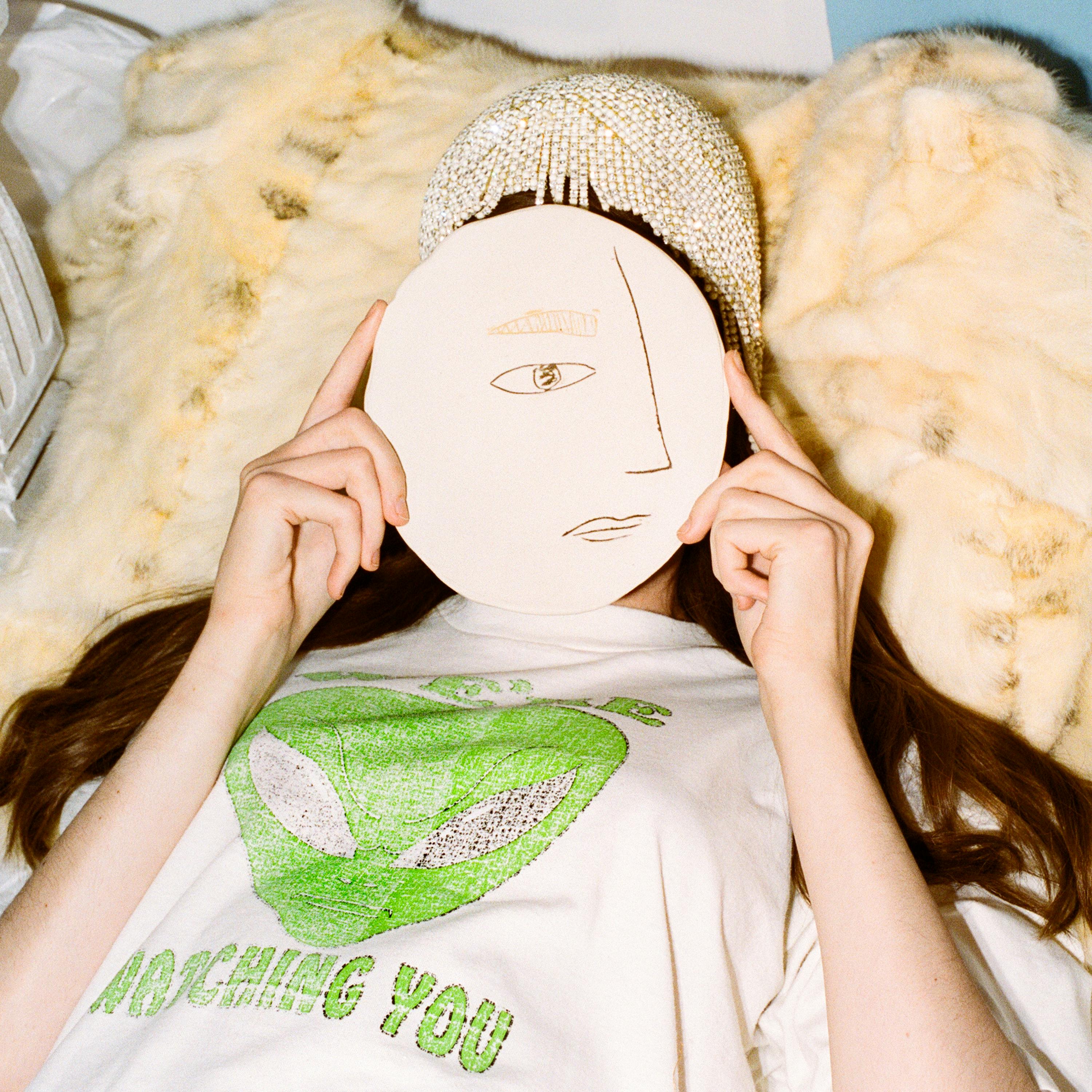 Ask a Stoner ~ What are the Best Cannabinoids for Mental Health?
Dear Mindful Musing, 
Thank you for shining a spotlight on the therapeutic properties of terpenes, because they are often recognized mostly for their aromatic elements. While many champion the concept of the "entourage effect," or the theory that various cannabis compounds — like cannabinoids and terpenes — work together to create unique benefits, the famous cannabinoids THC and CBD have been awarded more praise than their equally well-deserving coworkers.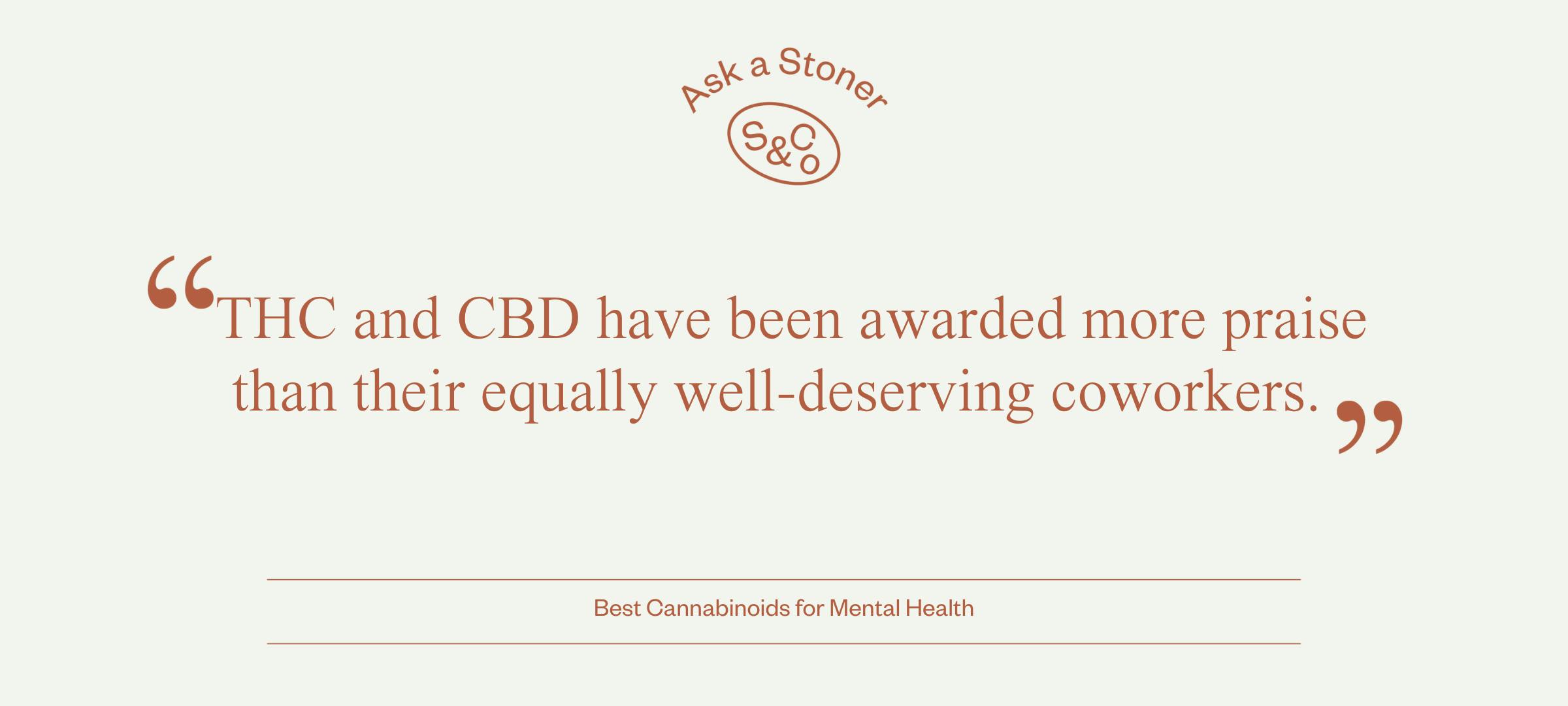 Among the over 150 terpenes found in cannabis, there are three that are both extremely prevalent and known to have powerful therapeutic effects on medical patients struggling with anxiety and mental trauma. Obviously, though, this blog does not substitute medical advice and is for entertainment purposes only, so consult a doctor if you're interested in embarking on a new treatment. 
Limonene
The famous sunny, citrus-soaked terpene Limonene not only makes your bud taste like a freshly-squeezed cup of lemonade, but it also helps you calm down from the inside out. Some studies suggest limonene may have the ability to boost both serotonin and dopamine in the brain, even acting as a potential antidepressant.
Strains high in limonene: Berry White, Sour Diesel, Jack Herer
Caryophyllene
A spicy terpene present in strong flavors like black pepper and cloves, Caryophyllene has both stress and pain relieving properties, which often go hand-in-hand. Studies suggest that medical patients may also find relief in symptoms associated with colitis with caryophyllene. Don't forget your chili pepper lighter to go with all your spicy top notes. 
Strains high in caryophyllene: Bubba Kush, Girl Scout Cookies, Gelato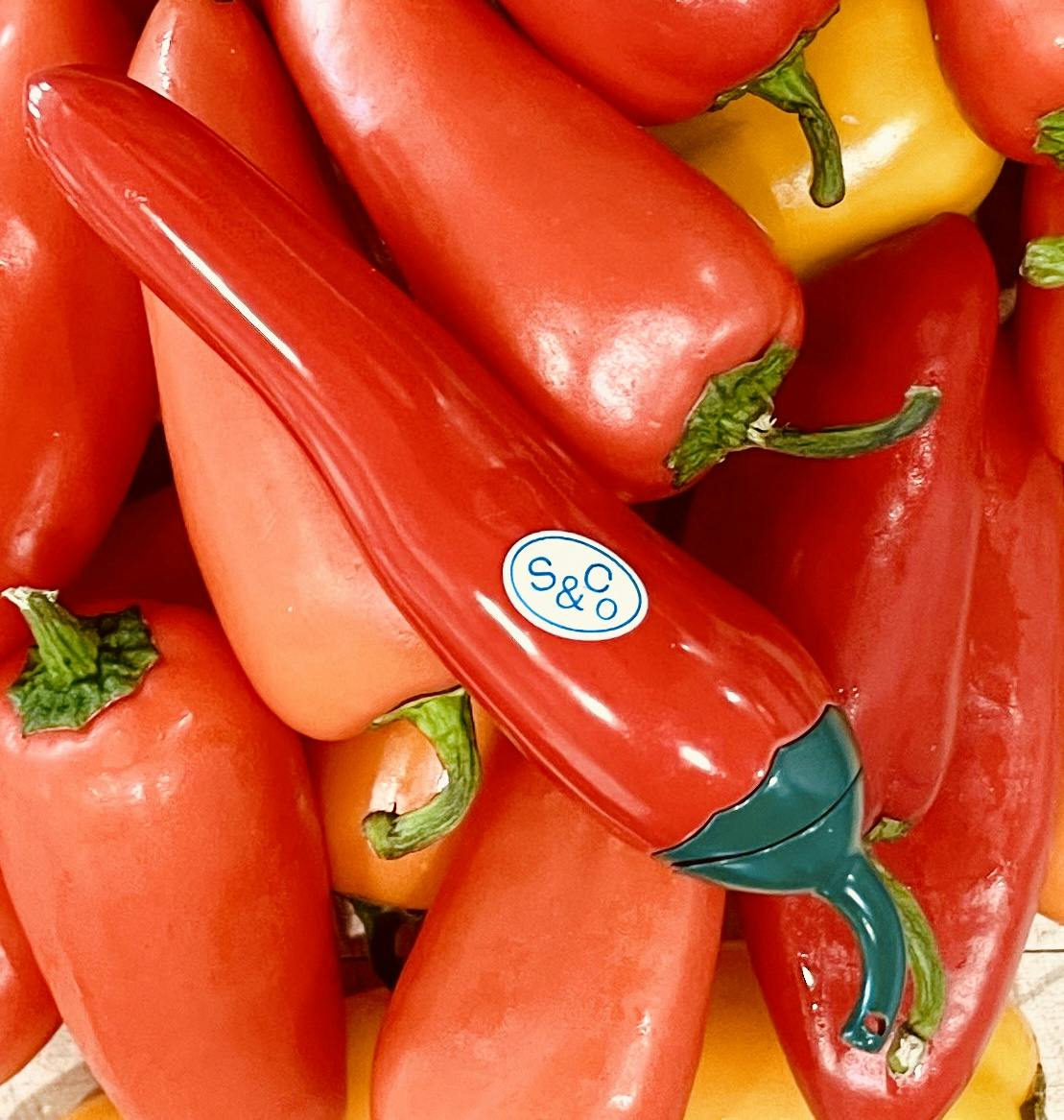 Myrcene
Myrcene, most commonly found in herbs like thyme, has both sedative and anti-inflammatory properties — both of which have been shown to help soothe chronically anxious patients. Luckily, this is also one of the most abundant terpenes in cannabis today, period, so you're likely to run into this soothing terpene without having to try too hard. 
Strains high in myrcene: Blue Dream, Grape Ape, Mimosa
Besides hunting for specific terpenes, remember to keep your set and setting ritualistic, intentional, and uniquely your own when you consume them. Whether you want to deck yourself out in your coziest sweatshirt to weed out the bad vibes or paint on your most dramatic cat eye for a longing stare out your window scored by the Lana del Rey discography, enjoying your own company can be a wonderful tool on the path toward healing your mental health. 
Love, 
Stoner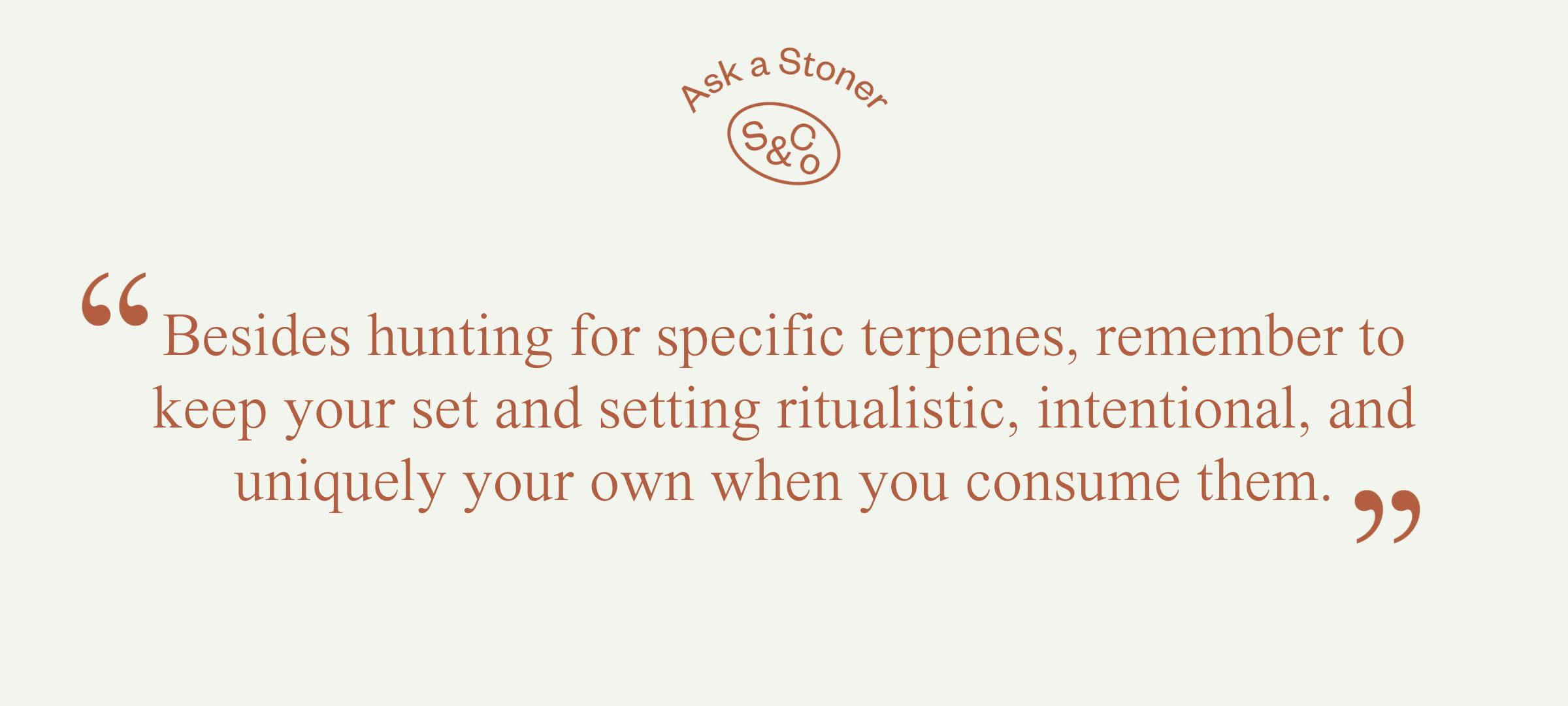 Got a burning question or pot topic you want to discuss with our Stoner-in-Residence? Send an email to hello@sackvilleandco.com with the subject "ASK A STONER" or DM us on Instagram @sackville.and.co for a chance to be featured.