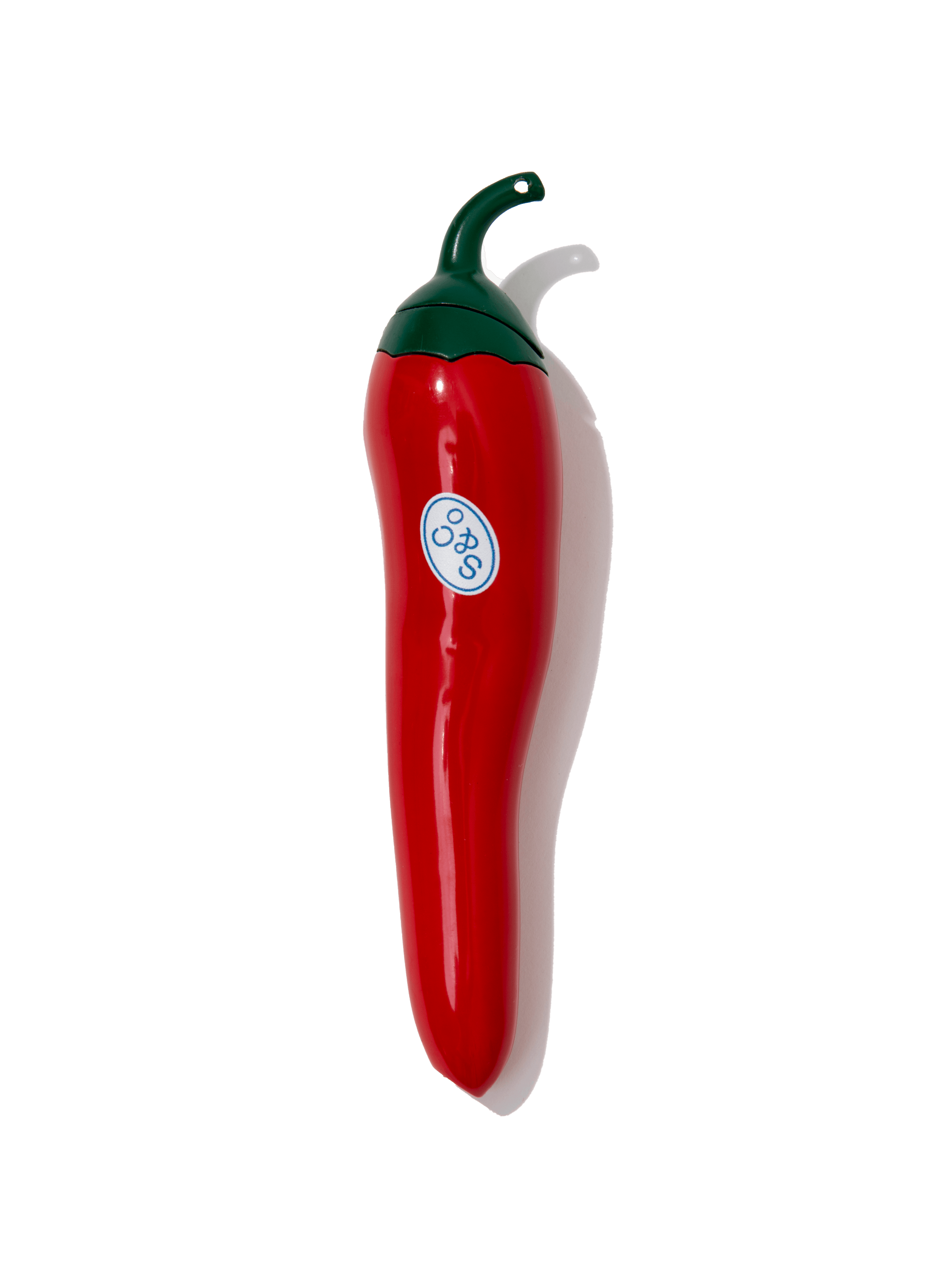 You've heard of Hot Girl Summer, now welcome to Pot Girl Summer: the season for hanging out, sparking up, and embracing everything that makes you feel your best. Enter the Chili Pepper Lighter: the hottest Pot Girl Summer accessory. 
Need a light? Shaped like our favorite spicy symbol , this refillable lighter is the perfect companion for making flames at home or on the go. Featuring our Tabasco-inspired S&Co logo, you're sure to inspire friends & strangers alike with a no-sweat way to keep it hot. 
Product Info:
- Refillable lighter (Lighter fluid NOT included)
To fill: Insert the pin of lighter gas into the hole at the bottom of the lighter. Make sure the butane is upright and not at an angle. Press down and hold it for 3 seconds. Wait 2 minutes after refilling before you start using.
- Dimensions: 0.5" x 4.5"