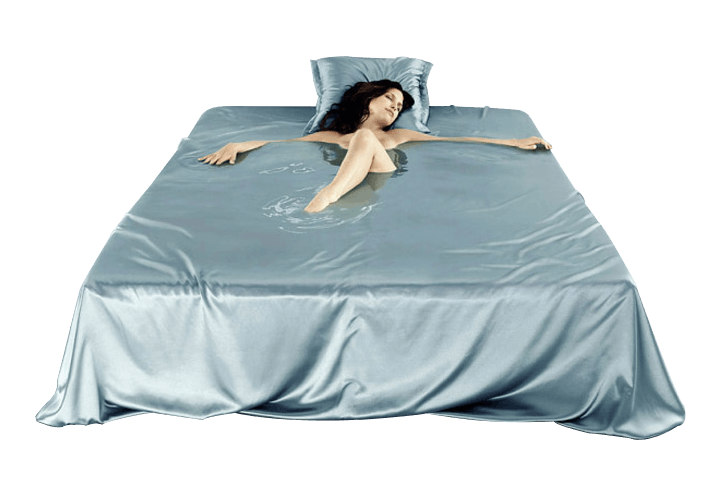 Ask A Stoner ~ How to Use Weed for Mental Health?
Dear Pot Psychology, 
I've been through the mental healthcare ringer as well, so I feel your pain in struggling through all the difficult-to-access and expensive pathways only to still be left with the semblance of the creeping void. While I do deeply believe in the healing powers of plant medicine like weed and mushrooms, I want to make a disclaimer while talking about mental healthcare: weed is not a substitute to your routine— it's an addition. Don't abandon the rest of your routine entirely, because it could worsen feelings and symptoms of depression and isolation. Let my mistakes be your cautionary tale.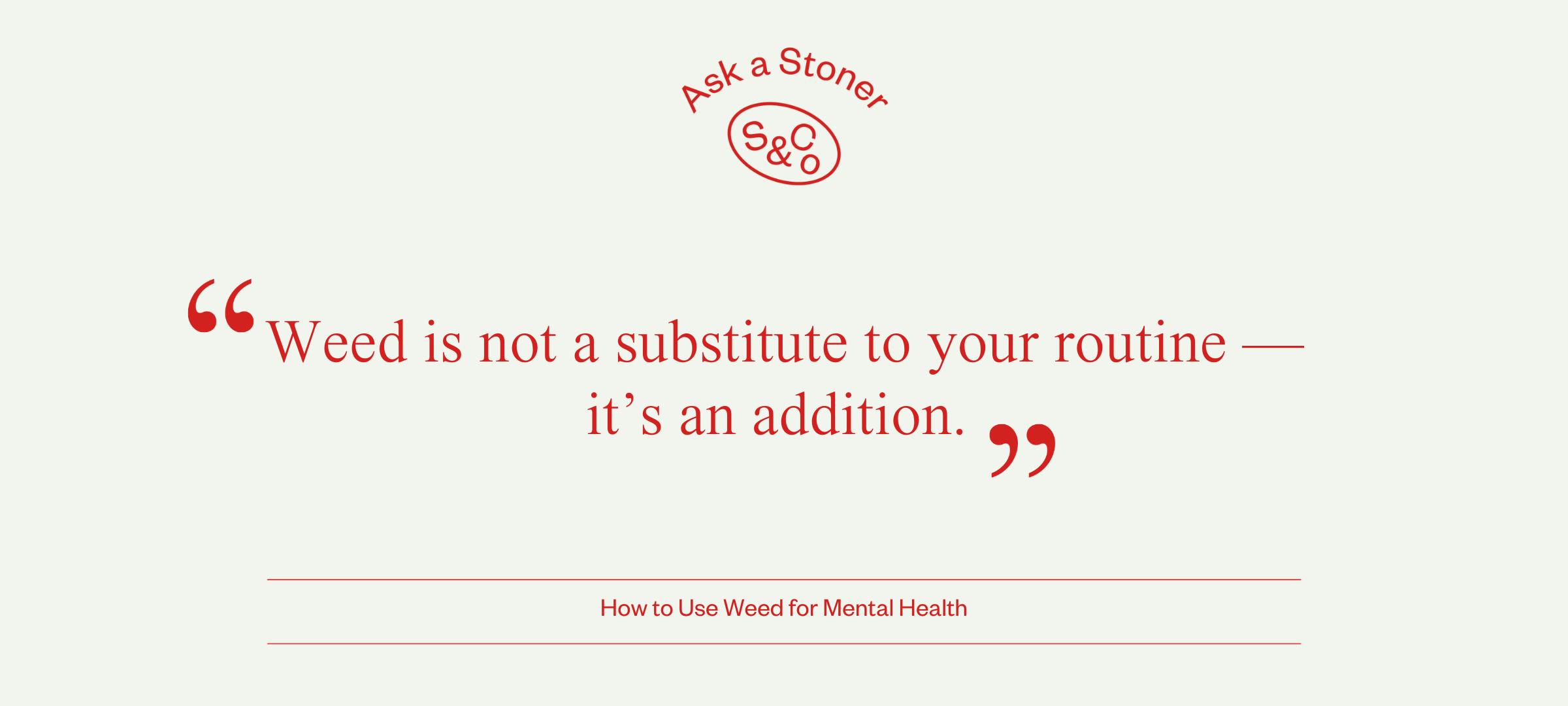 Most important of all when using cannabis for your mental health is your intention and mindset going in. You want to use this time to focus completely on sitting with how you're feeling and letting everything else slip away so that you can re-connect with yourself. Personally, I find weed for mental health most helpful in getting me unstuck from my tendency to catastrophize: it's easier to have a little perspective and see the big picture after a toke.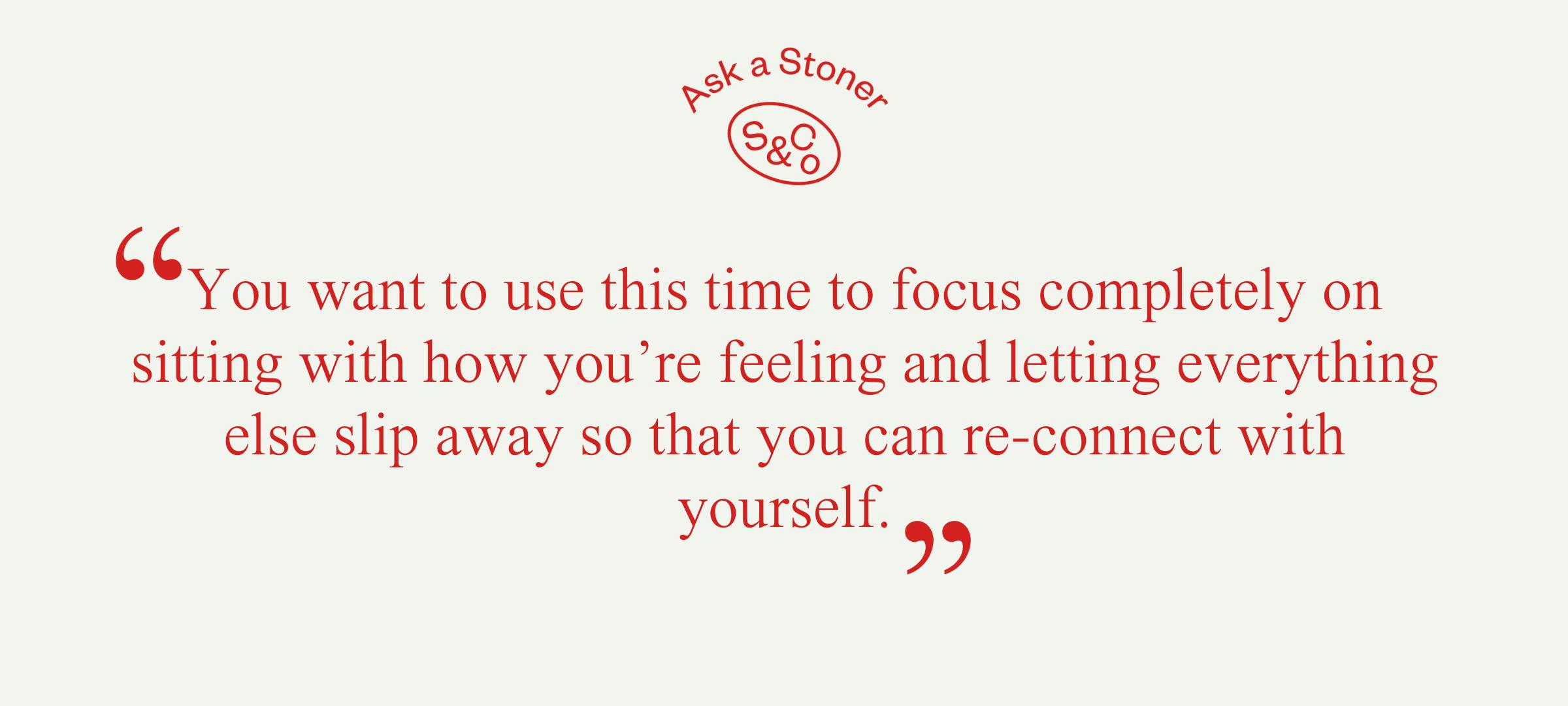 While many argue that it's more apt to shop based on your strain's terpene profile, the two major classifications of weed today are still sativas, indicas, and hybrids – with sativas being generally associated with uplift, creativity, and expression; while indicas have the reputation of calm, relaxation, and sleepiness; and hybrids fall somewhere on a spectrum between. It's important to choose the right type of strain to complement your intention here: if you want to slow down and rest, you won't enjoy the high-flying vibes of a sativa strain. 
I'm going to use these two vibes (and our favorite sweet spot in between, the hybrid) to help you find your Goldilocks mental health toking ritual and intention. 
Got a burning question or pot topic you want to discuss with our Stoner-in-residence? Write in to hello@sackvilleandco.com with the subject "ASK A STONER" or DM us on Instagram @sackville.and.co for a chance to be featured. 
Love, 
Stoner