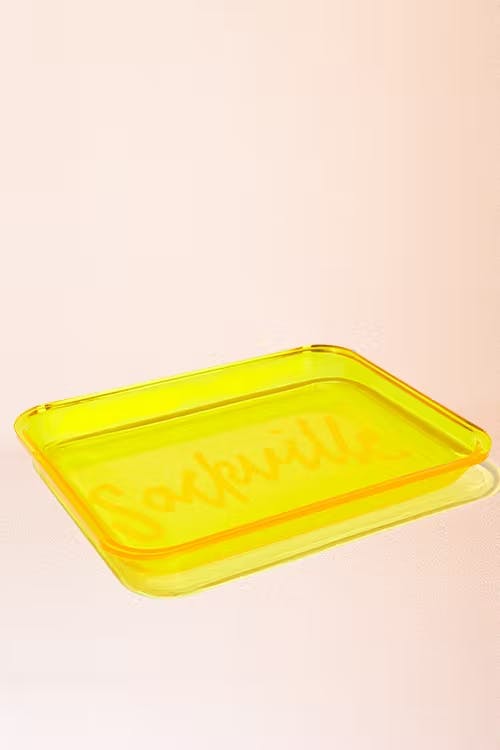 Yellow Jelly Rolling Tray
Spark joy with this bright yellow Acrylic Rolling Stand. Every time you use it you'll get a little happier, it's just science. This yellow jelly cannabis rolling tray is made for rolling the perfect joint every time while keeping your whole stash organized. It's made of durable, easy-to-clean acrylic jelly material in a sunny yellow color that's ideal for rolling. The tray also has a raised edge to prevent any nugs from falling off the coffee table. Whether you're a beginner or a pro, this yellow tray is a great addition to your smoking supplies.
Dimensions 9 3/4" x 7 1/4"