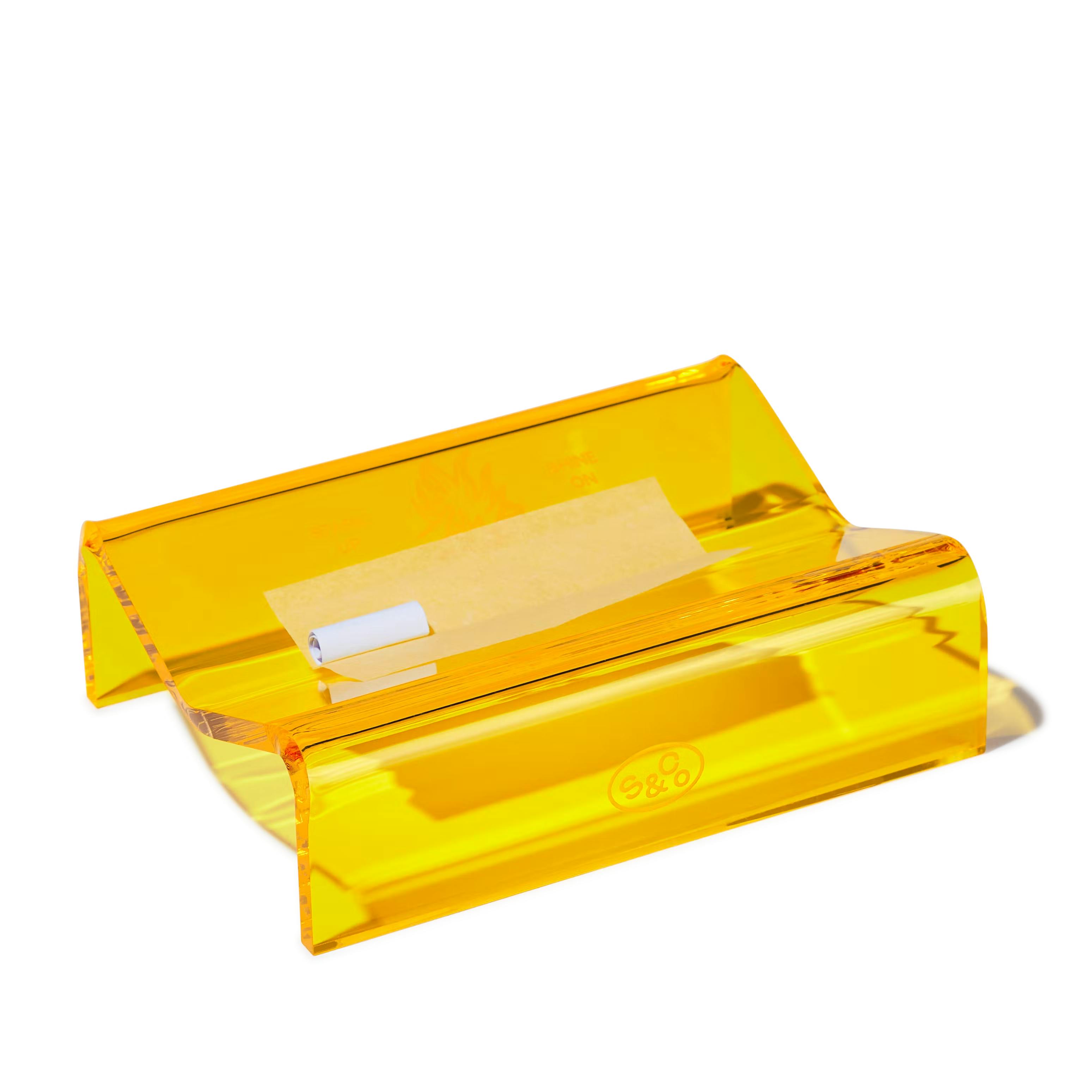 Yellow Jelly Rolling Stand
The Yellow Jelly Rolling Stand was made to make you feel powerful, confident and uplifted as you continue to perfect your cannabis ritual. Spark up. Shine On. Stay lifted. This yellow jelly stand is perfect for cannabis lovers who want to bring a little sunshine to their favorite herb. The stand allows you to roll your own joints or blunts in style and the jelly acrylic finish makes it easy to create perfect, evenly-sized joints every time. Whether you're a beginner or a pro, this stand is a must-have for any cannabis enthusiast.
Dimensions 4.5" x 3 1/4"