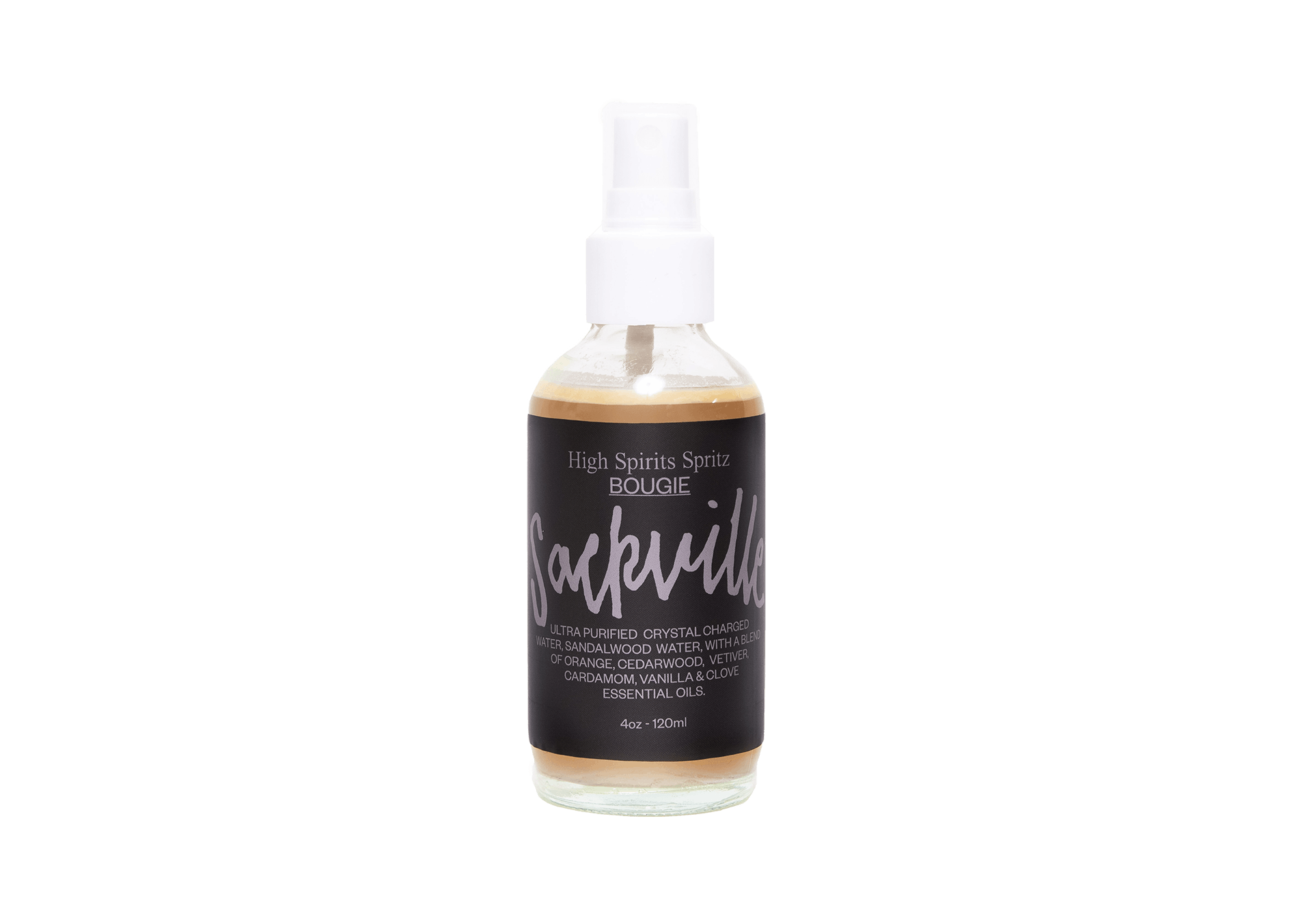 Meet our new high spirits spritz. Bougie is a delicate mix of all our favorite rich warm scents, perfect for curling up by the fire with joint in hand.
Whether you're clearing the air, setting the mood or just need to refresh the vibe, a few sprays is the answer to your call.
Ultra purified crystal charged water, sandalwood water with a signature blend of Orange, Cedarwood, Vetier, Cardamom, Vanilla & Clove essential oils.
Our bougie room spray is designed to make it easy for you to create an atmosphere of relaxation and calm in any room or space. Whether you want to unwind after a long day, get ready for a night on the town, or just chill out with friends, our spray can help set the mood. Our special blend of organic essential oils and terpenes can help you create a totally non-toxic tranquil atmosphere. So go ahead, indulge in the aroma and find your oasis with our bougie spray. 
To make sure you get the most out of our weed bougie room spray, we recommend using it in a well-ventilated area with plenty of windows or doors open. You can spray it directly onto fabrics, such as furniture or curtains, or spritz the air around you. The scent will linger for hours and will remind you to take a few moments out of your day to relax and unwind.