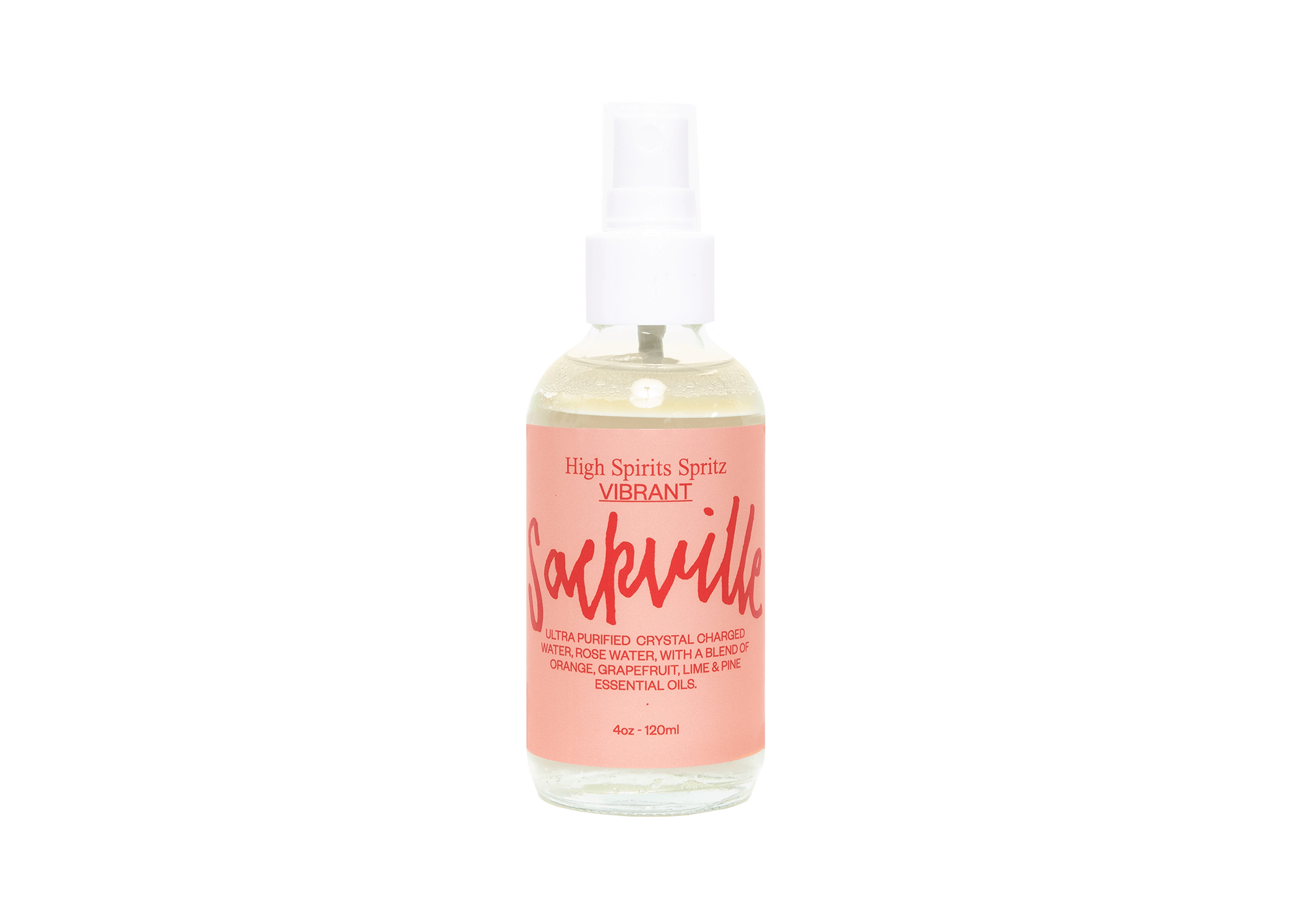 Meet our new high spirits spritz. Vibrant is a subtle rose scent with a hint of citrus. This spray is perfect for a relaxing day & good vibes. Infused with Lemon, Ginger & Grapefruit this will give you an energizing lift as well as clearing the air.
Whether you're clearing the air, setting the mood or just need to refresh the vibe, a few sprays is the answer to your call.
Ingredients: Ultra purified crystal charged water & Rose water with a signature blend of Orange, Grapefruit, Lime, and Pine essential oils.
Our vibrant cannabis room spray is the perfect product to freshen up any living space. This unique scent can help create a calming atmosphere while providing long-lasting freshness. Our cannabis room spray is made with natural essential oils and plant extracts, so it's safe to use for any environment – kids and pets included. Plus, it's easy to use: just spritz it in the air to instantly fill any room with this uplifting scent that pairs perfectly with any lingering cannabis smoke. Whether you want to relax after a busy day or set the mood for an evening gathering, this room spray will make your home smell amazing—all without using any harsh chemicals or artificial fragrances. Buy our vibrant cannabis room spray today and add some life to your living spaces!