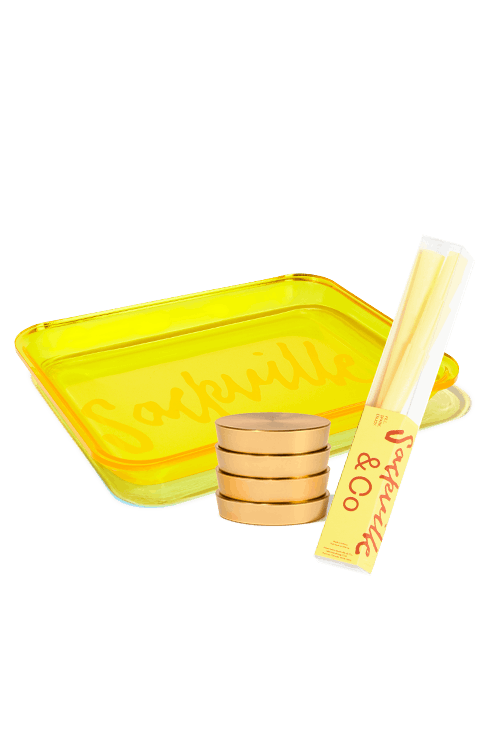 Powerful Coffee Table Set
The coffee table set is everything you need to style your at home smoking ritual. Our acrylic jelly rolling tray is the perfect landscape for packing a bowl, filling a cone, or rolling your own. The signature grinder is an art deco marvel with diamond-sharp teeth and compartments for both ground bud and kief. Finally, the pre-rolled cones are the perfect accessory for your moment of zen at home.
The coffee table set is available in Bougie black, Grounded cobalt, Powerful golden, and Vibrant hot pink.