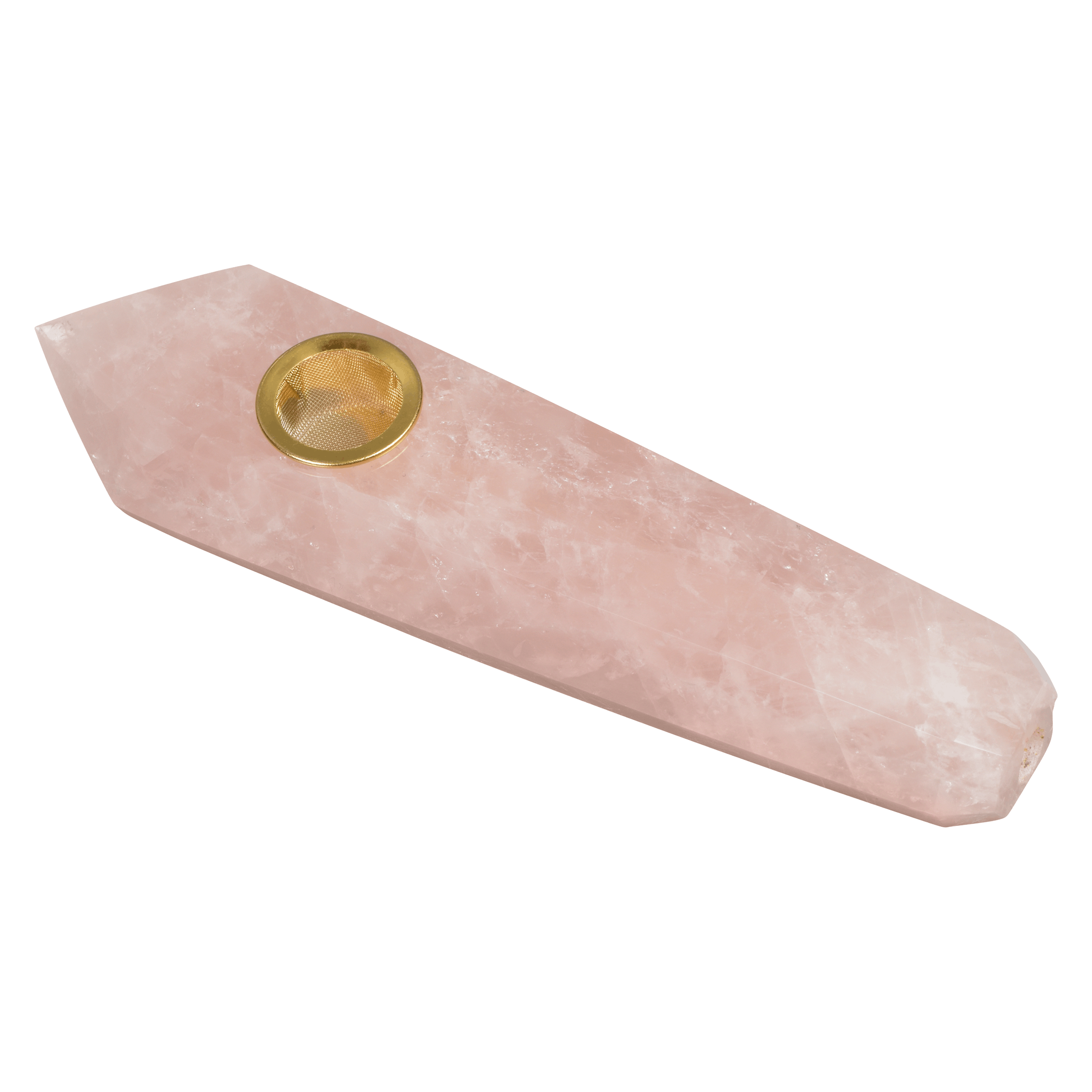 *LIMITED RELEASE* Rose Quartz Pipe
Set the vibe with our Rose quartz pipe. Rose quartz in known as the crystal of love, restoring trust, harmony and connection. Rose quartz is used to call in love, heal relationships with loved ones and promote self love and deep inner healing. Take time to meditate on your places where you need self forgiveness and healing.
Dimensions: Approx. 4" in length, comes with 1 brass mesh bowl.