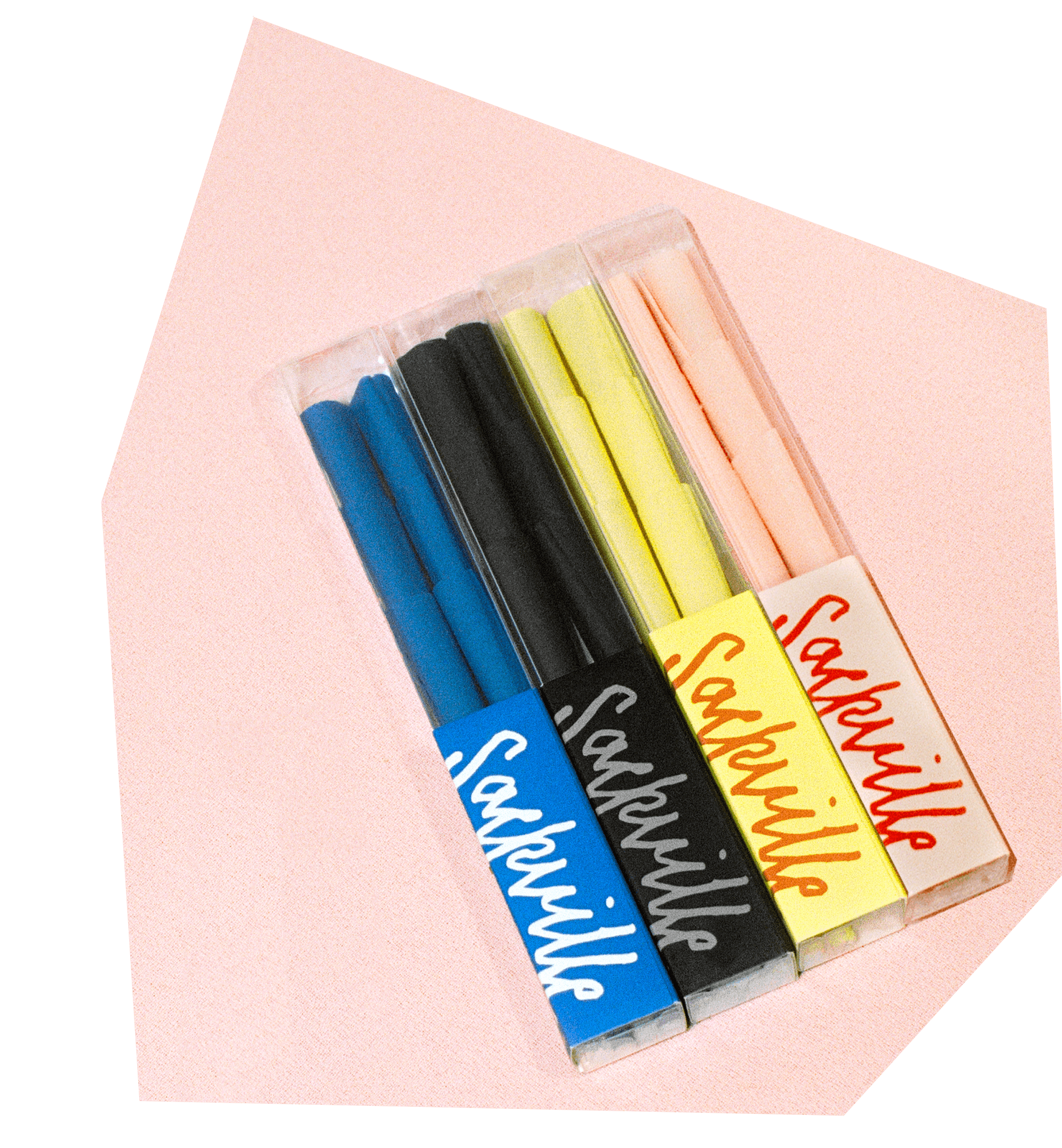 For when you can't choose!
Get all four colors of our cones for the price of three! This is a great way to color code your joints.
Each pack comes with 6 individual cones that can each be filled with up to 1 gram of ground herb. The cones are made with unbleached rice paper and are sealed with Arabic gum.
Sackville & Co pre-rolled cone set is made up of 6 premium cones per color with slow burning papers, allowing you to enjoy your smoke session without any worries. Our cones come in a variety of colors to bring the perfect mood every time. Go ahead and light up – we promise it won't disappoint.