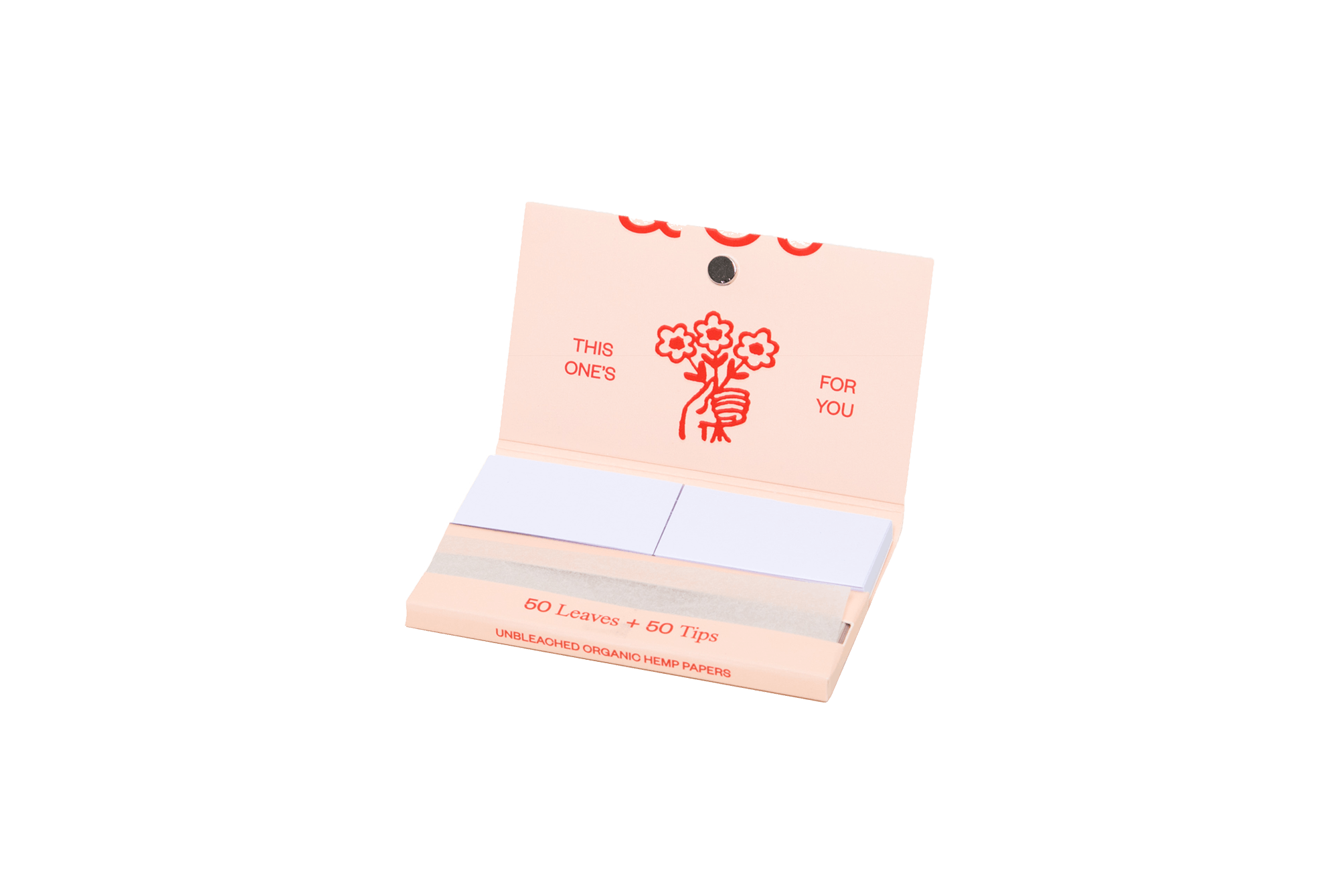 This one's / For you
Love the ones you're with and appreciate the small moments — spark up and share the love. Made from 100% natural pure organic hemp with Arabic gum adhesive, our Single Width Rolling Papers with Tips are thin & slow burning.
Tell me more about pink rolling papers
Are the papers themselves pink?
How long do Sackville & Co's pink rolling papers last?
Are filter tips included?
What size are your rolling papers?
How can I keep my rolling papers safe?
What is the best way to store rolling papers?
Do your rolling papers contain any chemicals?