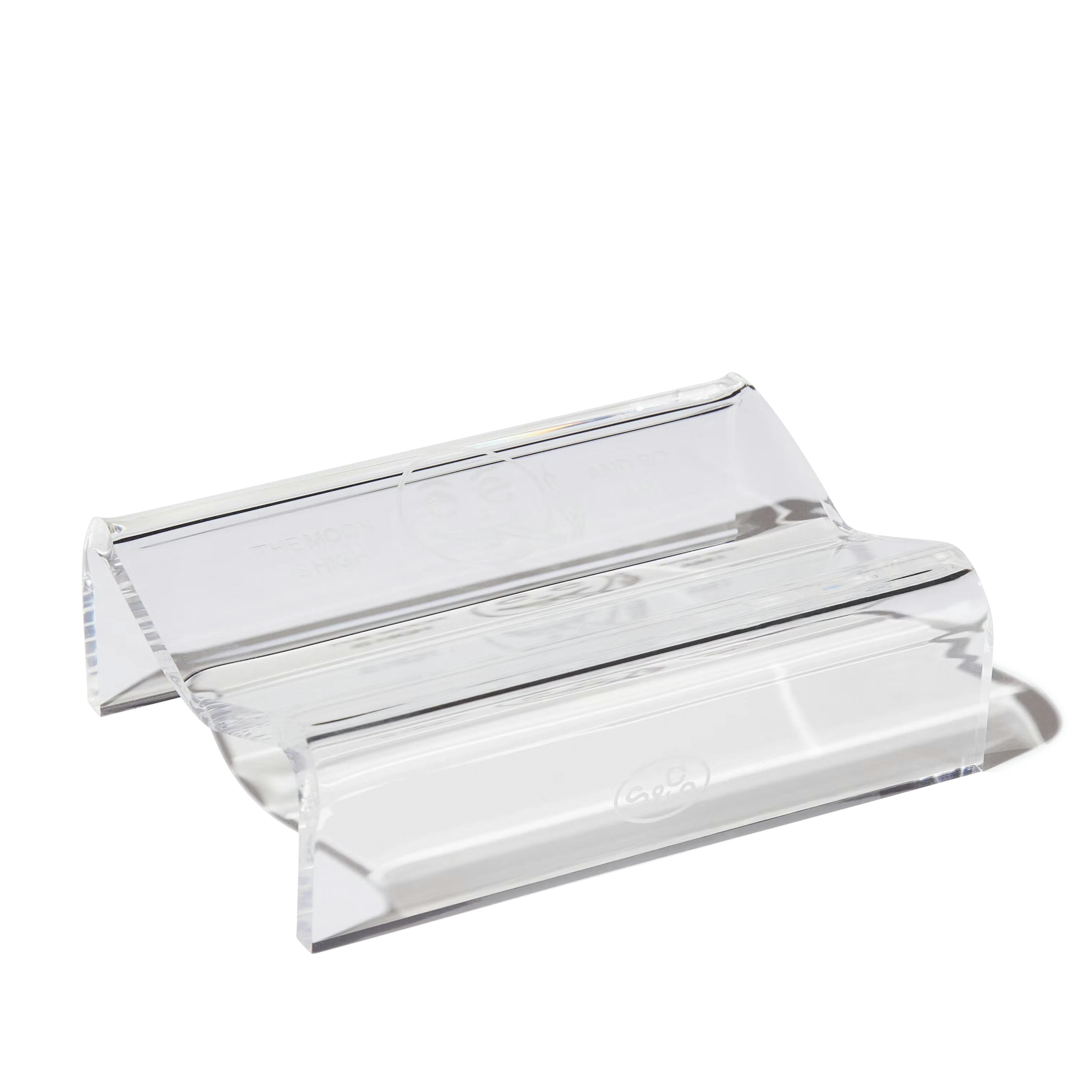 Clear Jelly Rolling Stand
Fuck it, I'll say it, rolling a joint is hard. Our Moon is High Clear Acrylic Rolling Stand makes it soooo much easier. Stay cute. Stay high. The Clear Jelly Rolling Stand is the insider's secret to rolling the perfect joint. Mix and match with your Jelly Rolling Tray or on its own to roll up absolutely anywhere you go.
Dimensions 4.5" x 3 1/4"