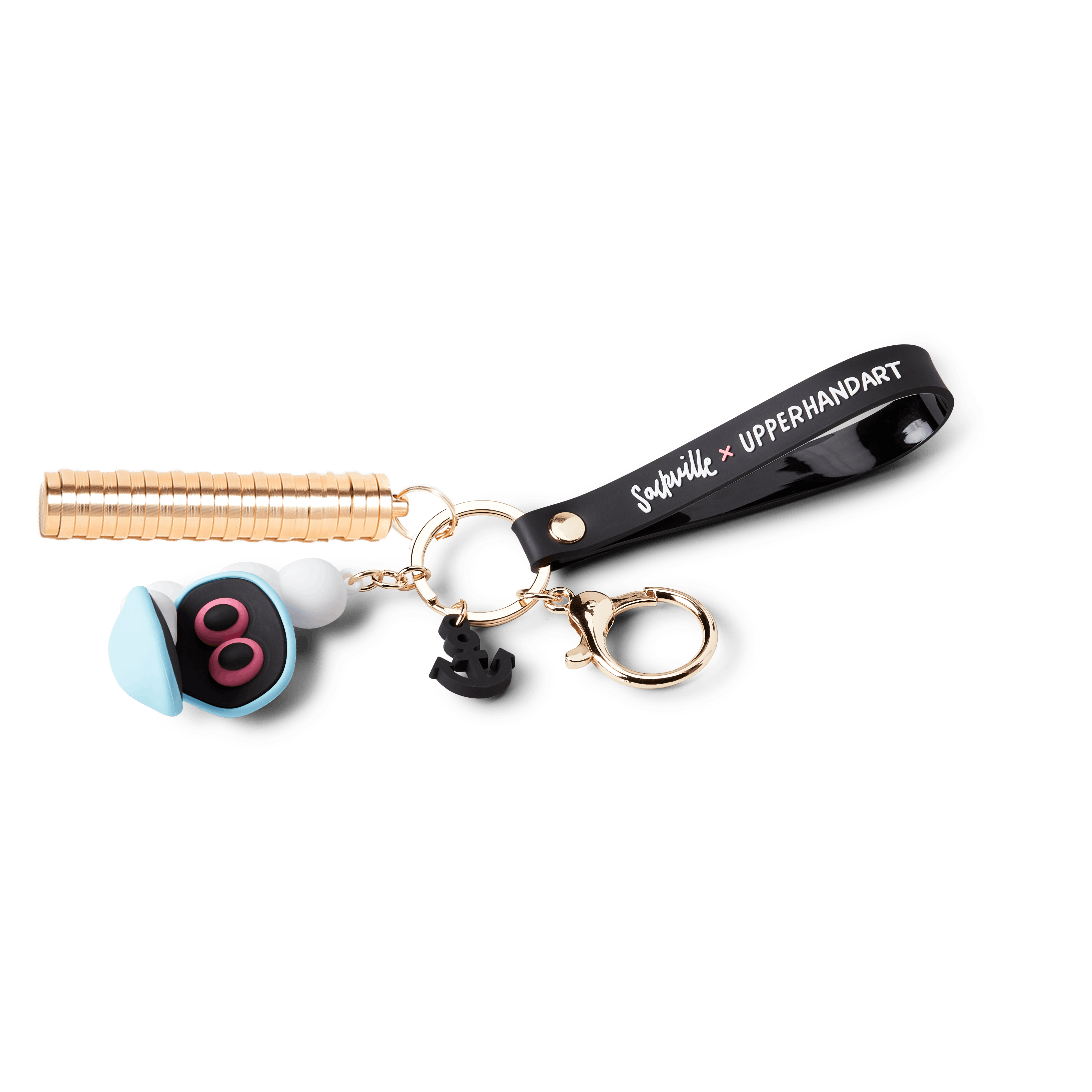 Sackville x UPPERHAND ART Baked Clam + Mini Carry Case Keychain
Obvi the Baked Clam Keychain is cute on its own, but it's been designed to keep you cute and functional alongside our smell proof, airtight Mini Carry Case Keychain. You are definitely going to want to keep your flower next to this high clam so that when you're as high as a clam you two can feel comfort in each other...or something like that.
Cannabis enthusiasts know that there are many ways to enjoy their favorite herb, but sometimes it's hard to find the right products to do so. That's why we've created the Baked Clam and Mini Carry Case Keychain – a unique and convenient way for cannabis enthusiasts to store and transport their joints no matter where they go. The tight, secure fit prevents any contents from falling out, and the stylish design is sure to turn heads. Plus, it's lightweight and small enough to fit in your pocket or bag for easy portability.
Whether you're going on a road trip or just taking a few hits around town, make sure you have the Baked Clam and Mini Carry Case Keychain with you. It's the perfect way to keep your cannabis supplies secure, organized, and always at hand.