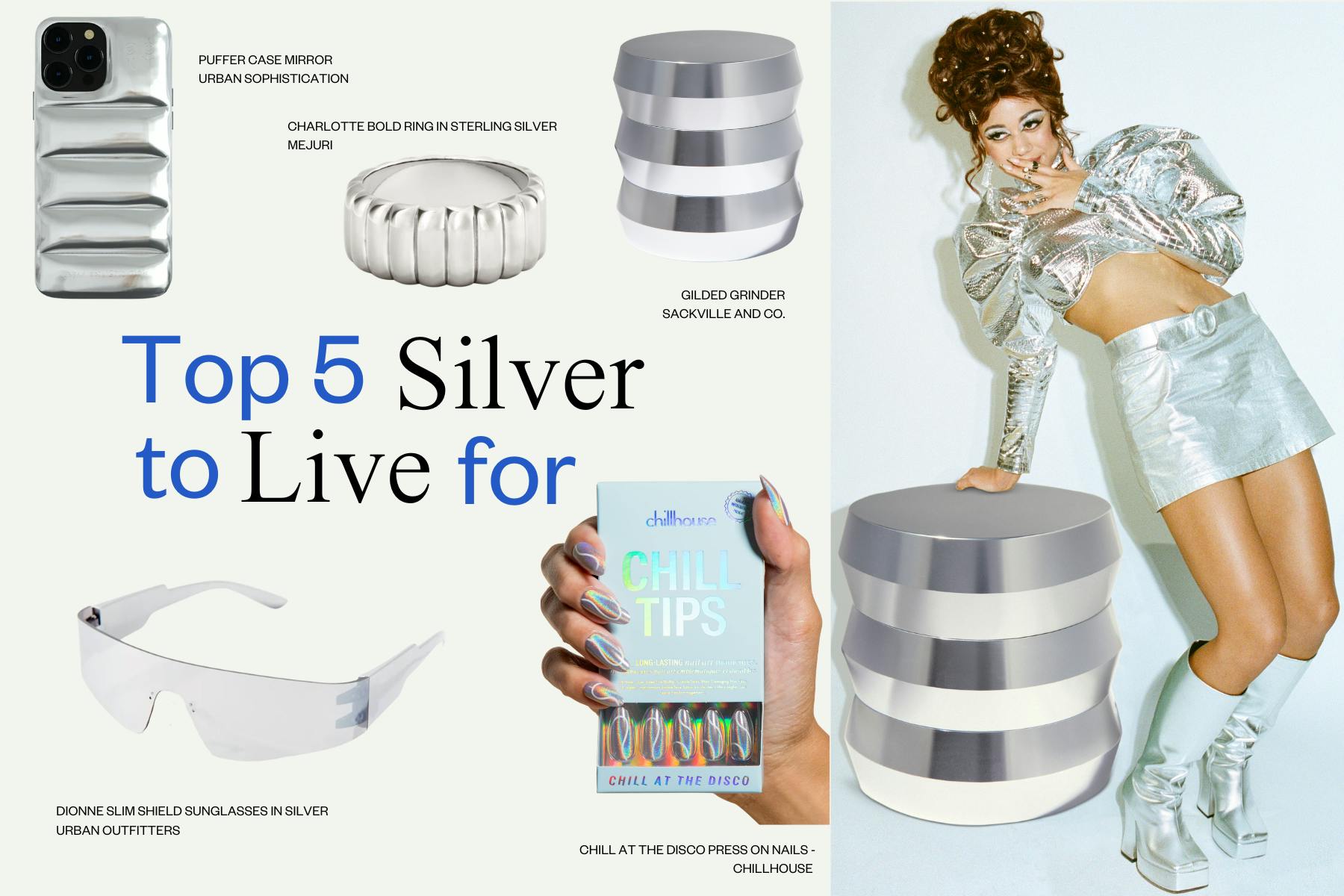 TOP 5: Silver to Live For
Sackville Silver Collection Gilded Grinder 
The Gilded Grinder is an icon for a reason. Three-tiered, diamond-sharp, and super deep for plenty of bud, this is a staple for getting high in style — now available in our favorite sliving silver. Whether you're cool-toned by nature or just looking to mix your metals for the chilly winter months, the Silver Gilded Grinder is your new go-to. The Silver Collection also contains revamped versions of the Signature Grinder for personal smoke seshes and the Carry Case Keychain to toke on the go. 
There's nothing better to make you smile more during your workday than looking down at your keyboard to see a perfect manicure (besides maybe your afternoon joint). This stunning set of chrome-toned press-ons from our favorite finger-friendly brand Chillhouse are reusable and last 7-10 days per wear so you can get an envy inducing mani at home and stun wherever you go. 
Urban Sophistication The Puffer Case in Mirror 
Upgrade your mirror selfies and protect your most valuable accessory in style with The Puffer Case in this reflective silver shade Mirror from Urban Sophistication. Remember: if you're cold, your phone is cold, so bundle it up with a New York-style puffer.