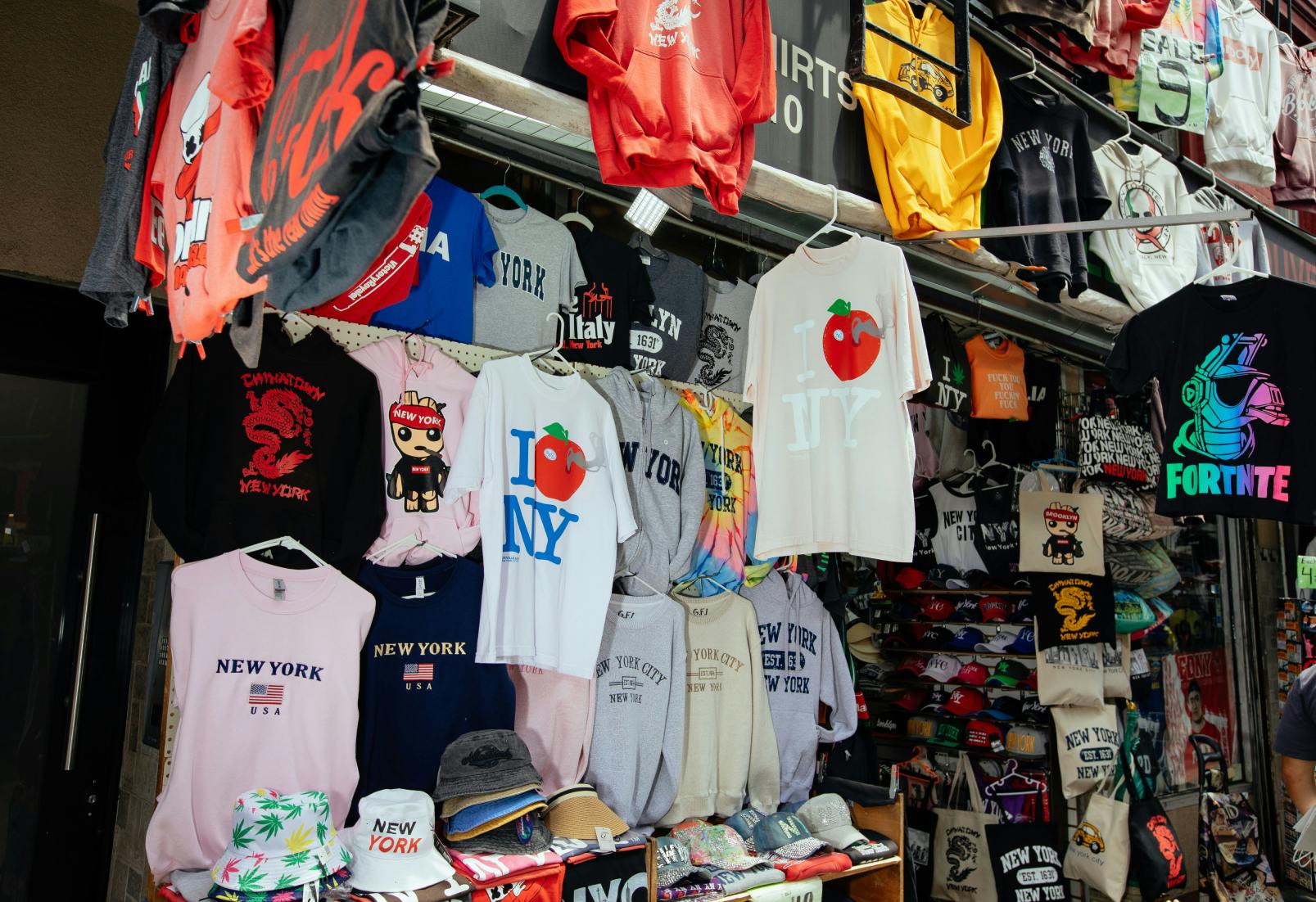 New York Hits Different: The Stoner's Guide to the City
New York Hits Different: the Stoner's Guide to the City 
There's magic in the air in NYC. Thanks to true New Yorkers supporting small businesses and the green wave of legalization, the weed scene is hotter than ever. Besides just spots for bud, there's also an incredible community for creatives of all creeds to explore. This week, our Stoner-in-Residence is rounding up the hottest spots to get lit and enjoy the sparkliest the city has to offer. Fill up your I <3 NY Tote Bag and get ready to explore. 
Before you explore all the trippy wonder the city has to offer, you need to secure your bud. The Empire Cannabis Club is a bud concierge service dedicated to supplying high quality cannabis at affordable prices. Offering a wide variety of products including flower, concentrates, edibles, pre-rolls, tinctures, topicals, vapes, and more, there's something for everyone looking to score a little green at Empire. 
The Museum of Sex is a new age educational institution on Fifth Avenue that seeks to explore the history and evolution of human sexuality. With exhibitions, publications, and programs from around the world, the Museum of Sex curates sexual scholarship in a variety of fascinating mediums — making this the perfect stop for the stoner who likes to learn while they get lit. Check out the museum's current exhibition Super Funland: Journey into the Erotic Carnival for four stories of interactive and titillating adventures. 
Friends NYC is a quirky boutique chock full of "indie department store goodness." From homewares and clothing to wellness and cannabis accessories (including some of Sackville's signature picks), this is a great stop for after you toke up. Inspired by humor and nostalgia, their curated boutique is a stoner's haven for magical wares of all kinds. 
The Astor Club is an exclusive canna-speakeasy on the Lower East Side resembling a European-Iike consumption lounge, where members are encouraged to purchase and consume their premium products onsite. Featuring a comfy outdoor smoke spot, this is a low key hangout for many of the city's most prominent plant enthusiasts. Though membership is granted on a referral-only basis, the yearly fee is worth it if you can corral your crew to shell out for the highest hangout in high society. 
Immersion Room at Cooper Hewitt
Pop on your favorite dad hat and head on over to Cooper Hewitt, the Smithsonian Design Museum, for a trippy way to end your day. As the only museum in the country dedicated entirely to historical and contemporary design, this is the perfect stop to fully take in the history of New York's iconic architecture. Their exhibit The Immersion Room is a totally interactive space occupying Margaret Carnegie's former bedroom where guests can select wallpapers from the Museum's permanent collection to project from floor to ceiling for a vibrant experience like never before. Split a pre-roll with your BFF and head to The Immersion Room for a design-loving stoner's paradise.