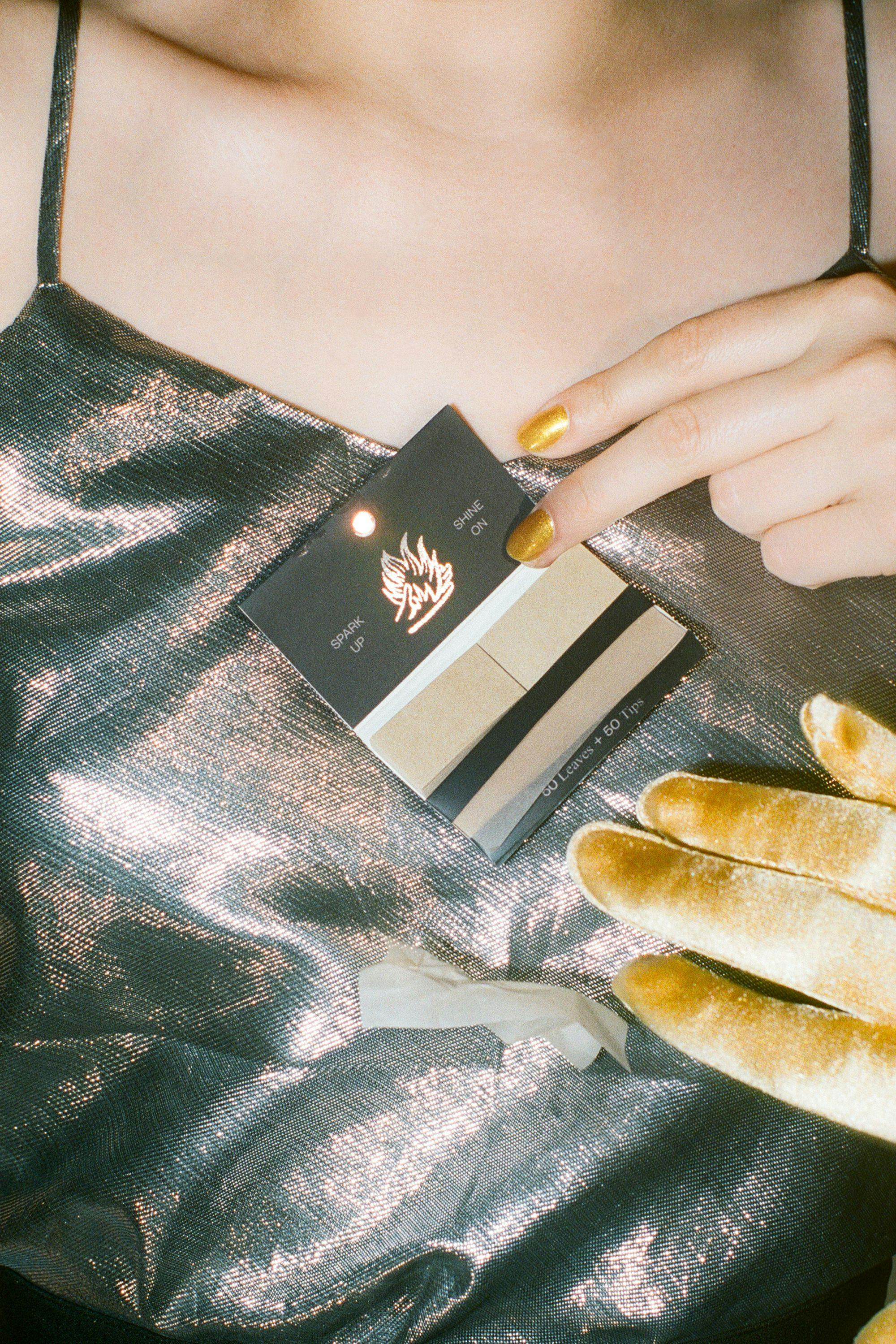 Ask a Stoner ~ Managing Holiday Stress with Cannabis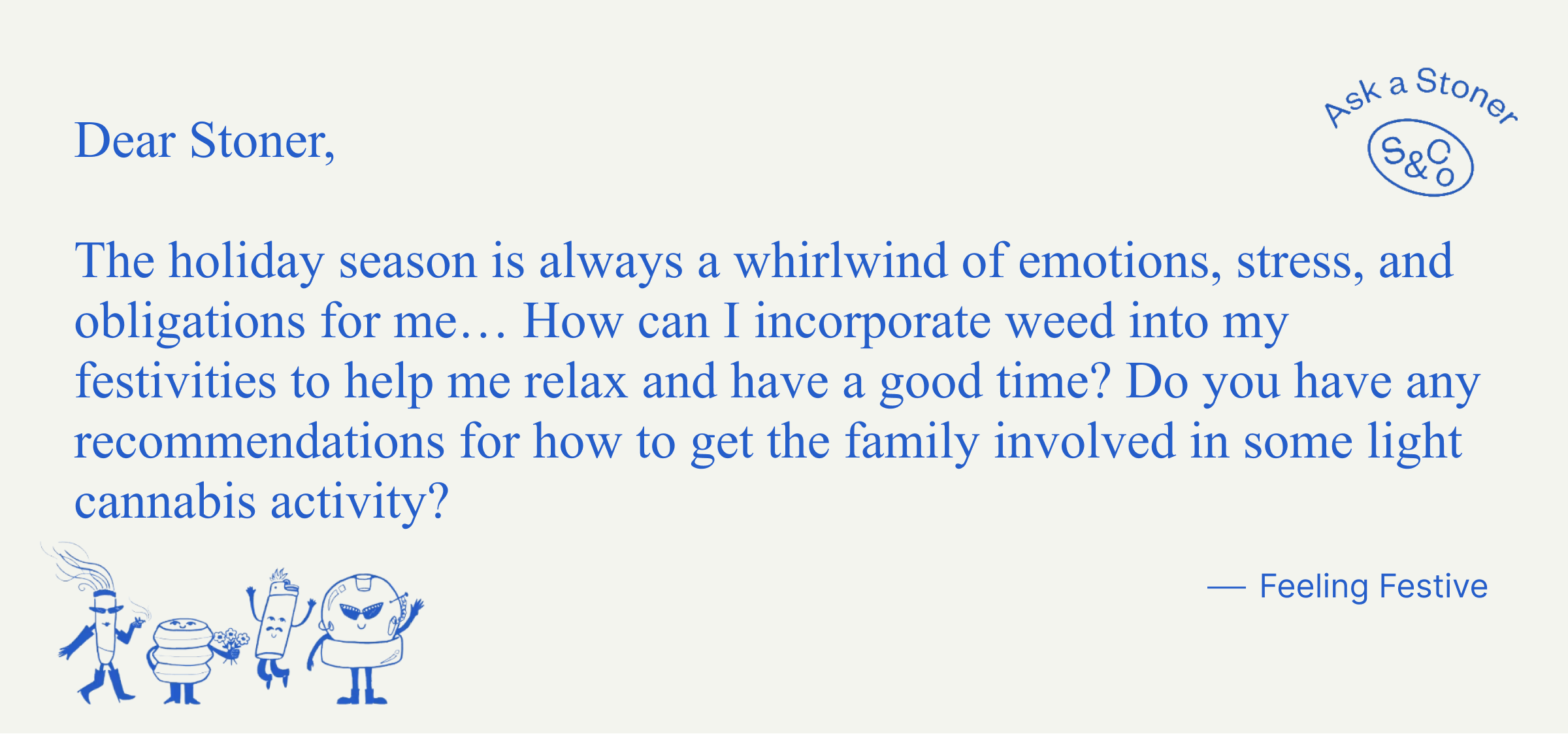 Hi Feeling Festive,
I hear you loud and clear. The holidays can be a rollercoaster of travel fatigue and family events. Incorporating cannabis can be a great way to unwind, especially when you're hosting a mixed crowd of conservative grandparents and your canna-curious sister in law…
Let's dive into practical advice on how I like to manage holiday stress with cannabis:
Infused Drinks:
Look for drinks like cannabis-infused seltzers or teas. They come in various flavors and offer precise dosing, so you can easily control the experience. Most of them have beautiful packaging, which makes them more approachable to canna newbies. 
It's a great way to break the cannabis barrier and get one step closer to smoking a j with your aunt Susan - if you're into that kind of thing!
Create a Comfortable Space:
Set up a cozy corner where those who want to indulge in cannabis can do so comfortably. Consider including some pillows, soft lighting, and some chill background music. This dedicated space can be an inviting retreat for those looking to relax with some za.
With high quality, vacuum sealed doob tubes like the Sackville Carry Cases, you can also stay smell-proof if you need to sneak out for a smoke sesh during those loong family gatherings!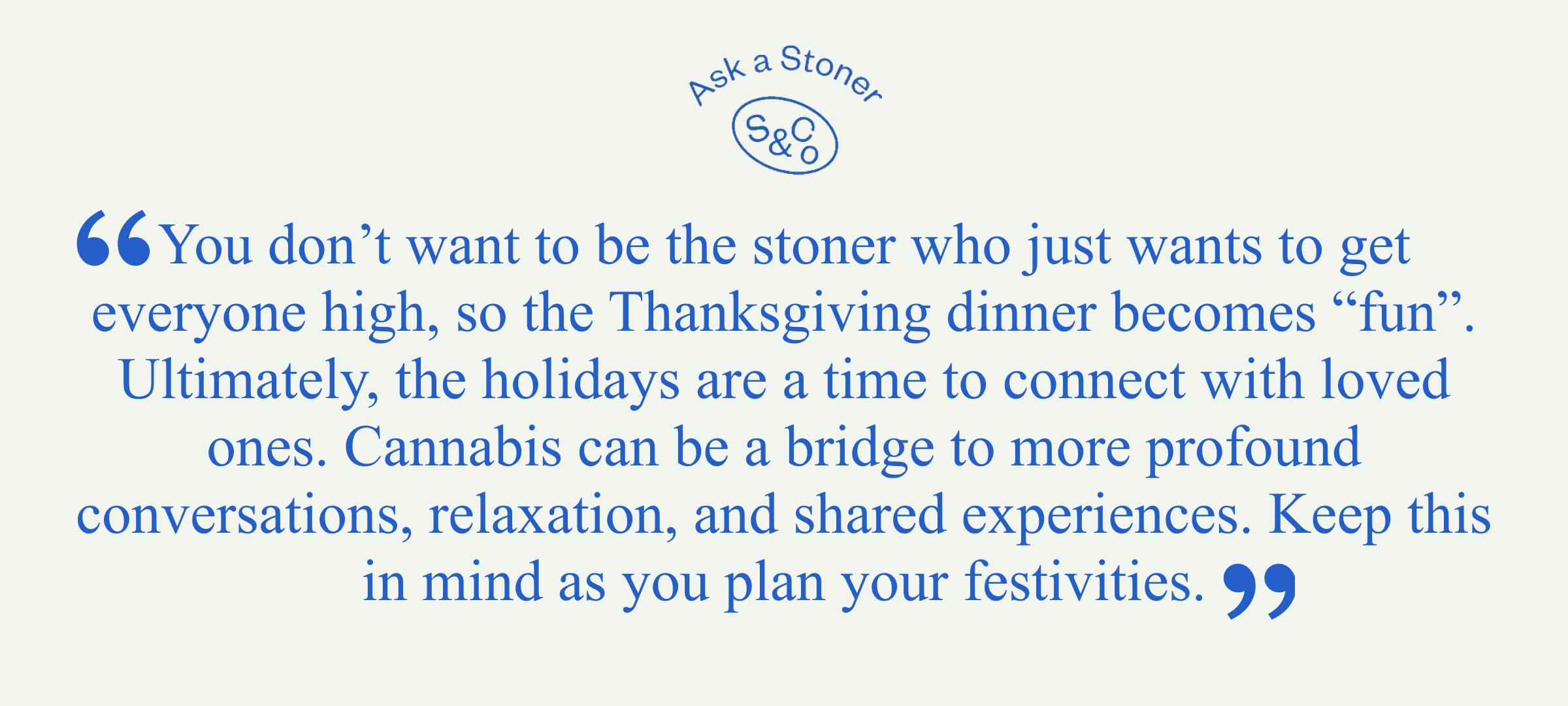 Know Your Audience:
Some may be seasoned cannabis enthusiasts, while others might be trying it for the first time. Make sure to respect everyone's comfort levels and preferences. Open, honest conversations are key! Share your experiences and knowledge, but also be ready to listen to others' concerns or questions.
You don't want to be the stoner who just wants to get everyone high, so the Thanksgiving dinner becomes "fun". Ultimately, the holidays are a time to connect with loved ones. Cannabis can be a bridge to more profound conversations, relaxation, and shared experiences. Keep this in mind as you plan your festivities.
By introducing low-dose THC drinks and creating a welcoming, informed atmosphere, you can help your family and friends enjoy the holiday season to the fullest. Remember to be responsible, respect everyone's boundaries, and, most importantly, have fun!
Wishing you a cozy and cannabis-infused holiday season,
Your Stoner