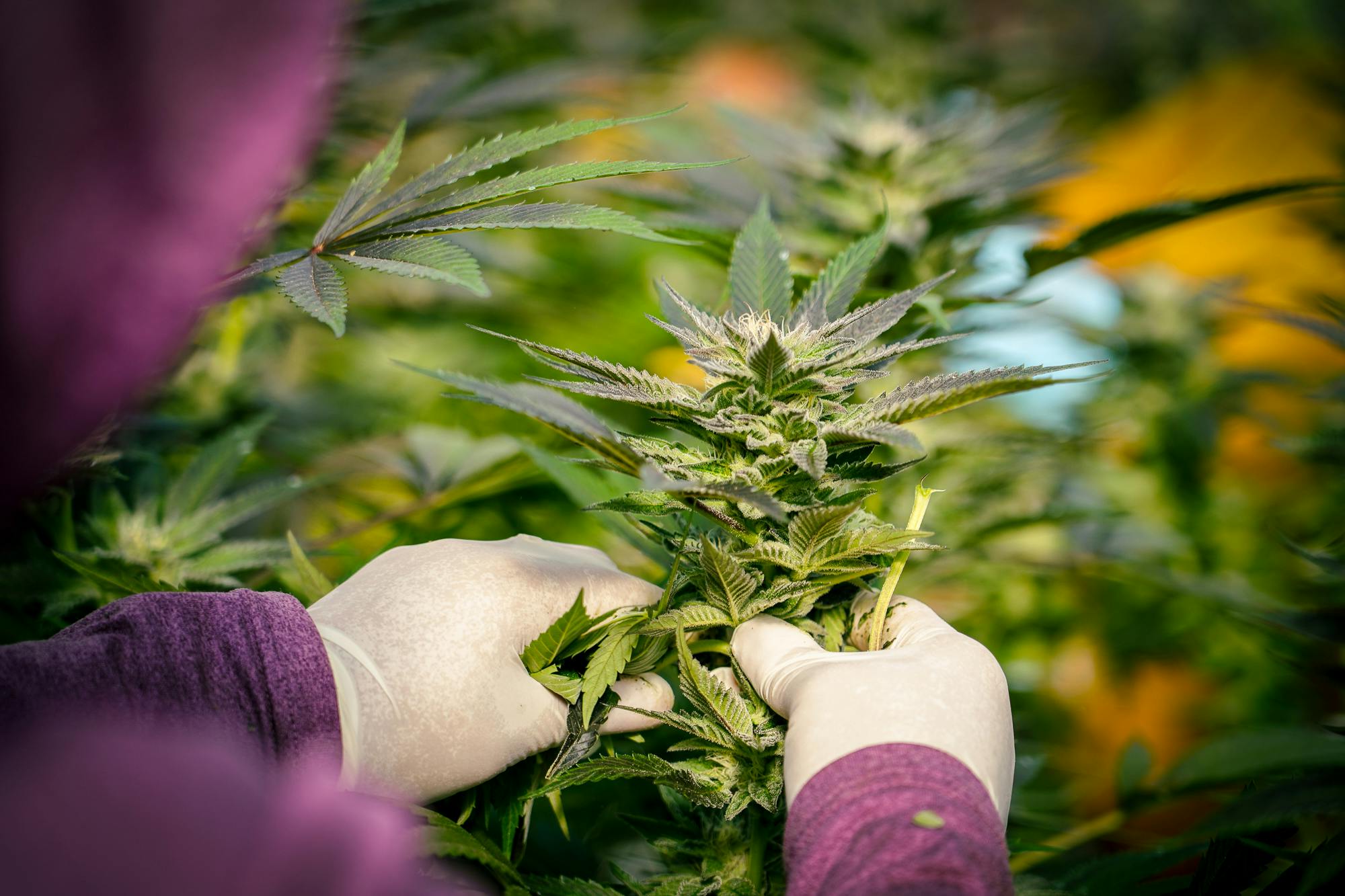 Beach Daze + Night Haze
Introduce yourself! Who are you and what's your role at Goldenseed?
TM
Hi! I'm Taylor Manning, the Farm Operations Manager at Goldenseed. I plan our crop schedules, ensure our post-production realm is continuously working hard, handle our project management, and basically make sure everything runs smoothly around the farm. 
You're a wealth of knowledge in cannabis cultivation, how did you get started in the industry?
TM
I started out in the California Cannabis industry two years ago working with Goldenseed as their compliance manager. My role at the beginning was ensuring all of our operations were in compliance with state and local regulation. I started developing systems to trim off time while maintaining compliance, and then worked my way into the role of post-production manager to further streamline our harvest to post harvest operations. Starting out in the legal cannabis industry in compliance was a blessing; It allowed me to look at the grow from the regulators point of view and ensured that Goldenseed was able to scale our operations compliantly.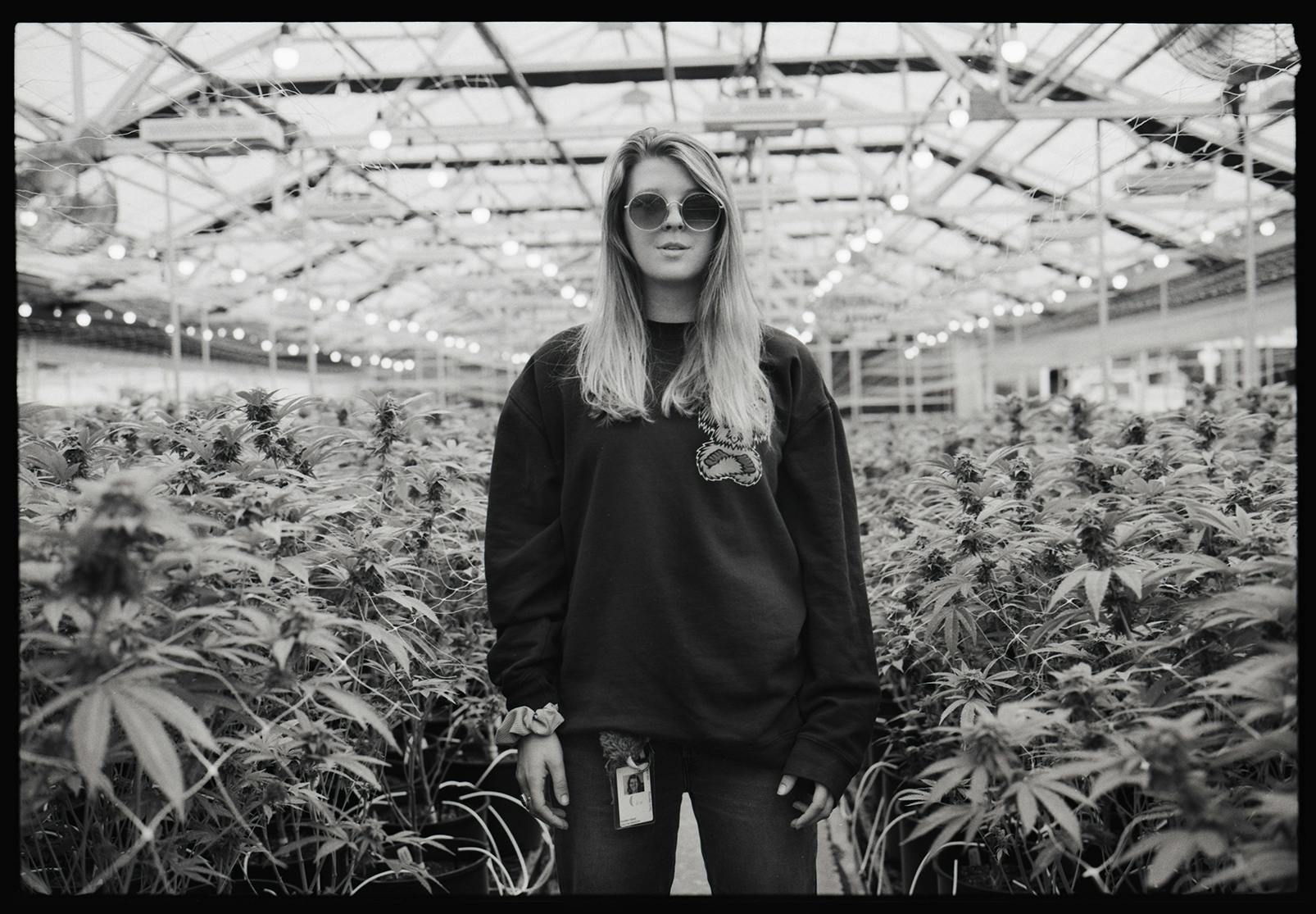 We're super excited about the terpene profile of the Sackville & Co. x Goldenseed collab joints, can you explain the process of how you distill and ultimately curate additional terpenes to enhance the flavor and experience of smoking these joints?
I'm super excited about our collaboration also! While Goldenseed doesn't have a manufacturing license to be able to distill our products on site, we do have many amazing partners within the manufacturing industry. We work with established local manufacturers to take our flower byproduct (trim, sugar leaves, any grade-b flower) for them to do a high terpene extract. This way it retains a full-spectrum blend of cannabinoids as well as a significant concentration of terpenes. This process is makes for one of the purest forms of cannabis concentrates. Think liquid gold honey, but cannabis. Once the terpenes are made, we test them to see what the profile consists of, and then see which flower strains they would work best with. Once the profile is defined, we grind up our flower, spray the terpenes on the ground flower, and roll it up into a delicious, smokable, and flavorful pre-roll. For our Sackville collaboration, we used some of our favorite terpenes and most sought-after flower to curate a joint that was not over smokable, but a conversation starter as well.
Tell us what a typical day looks like for you at the farm.
A typical day for me at Goldenseed is full of fun and laughter, a little hair-pulling, and juggling a lot of moving parts. I like to start my day with a walk-through of each of our departments to make sure everything is on track for a productive day. We have a few different departments here at the farm - cloning and propagation, production, plant health, and post-harvest, in addition to our facility, maintenance, and security departments. As a fully integrated farm, we must ensure that we have healthy plants, so each day I do a walk through to make sure the plants are healthy, are watered, and ensure there are no pests of diseases on any of our plants. Our propagation and cloning department clones in the morning before the sun is too hot, so typically 7am - 11am we have a crew taking clones from our mother plants. That crew then spends the afternoon plugging each clone and ensuring all the clones in our clone room are happy and healthy. Our production crew is hands in soil for most of the day; Their tasks are up-potting, moving, de-leafing, and maintaining the overall health of our plants based on recommendations from our plant health team. We then have our post-harvest crew, and they're the ones that transform our flower from shaggy leafy flower to the beautiful buds you see in our eighth jars and on Instagram. Most of their day is spent trimming flower, separating the big leaves from sugar leaves, grading and sorting our flower, and making sure the environment in the drying, curing, and trimming rooms stays adequate. Facilities and maintenance are consistently making improvements to our farm and equipment, and security is making sure that we all stay safe. My day is spent running around and making sure that everyone is doing their job and having a good time while doing it. 
What's your favorite strain to enjoy and why?
I have two favorites strains currently. Frozen Margy, which is in our Sackville Beach Daze pre-roll, and the Chocolatina. Both of these strains are sativa leaning hybrids, have an amazing nose, and the smoke is just delightful. The terpene profile of both these strains is unbelievable, and the flower is nice and chunky!
What is your favorite part of working in Cannabis?
My favorite part of working in cannabis is watching the full life cycle of the plant, from seed/clone all the way to sale, and then seeing the consumers enjoying the end product knowing that I had a large part in making that product and making it all happen. I absolutely love what I do and I love the people I do it with. Santa Cruz and Monterey have a really wonderful and tight-knit cannabis community, and being a successful female in this traditionally male-dominated industry is also pretty bad-ass. The flower is female, and I feel like the "mama" of all of our plants here at Goldenseed. 
Introduce yourself! Who are you, and what's your role at Goldenseed?
AM
Aaron Martinez, I'm the marketing director at Goldenseed, simply a watchdog on aesthetics, messaging, and brand culture, ensuring we stay fresh and relevant in the diverse cannabis market
Where is the Goldenseed farm located, and what makes it so damn unique!
AM
Were are nestled in the hills of Monterey bay in Santa Cruz County on over 20 acres of land that focuses on growing the cleanest California cannabis with the most sustainable farming practices. Our master grower selects optimal regional genetics for nor-cal niche cultivation based on the micro environmental conditions, producing the highest terpenes and cannabinoid profiles for the discerning California market.
What makes the Goldenseed flower so unique and are there any of the special processes that you can spill that make your flower such high quality?
AM
We source and nurture strains with the very best terpene and flavonoid content for flavor and potency, as chosen and guided by our lead cultivator and local environmental conditions.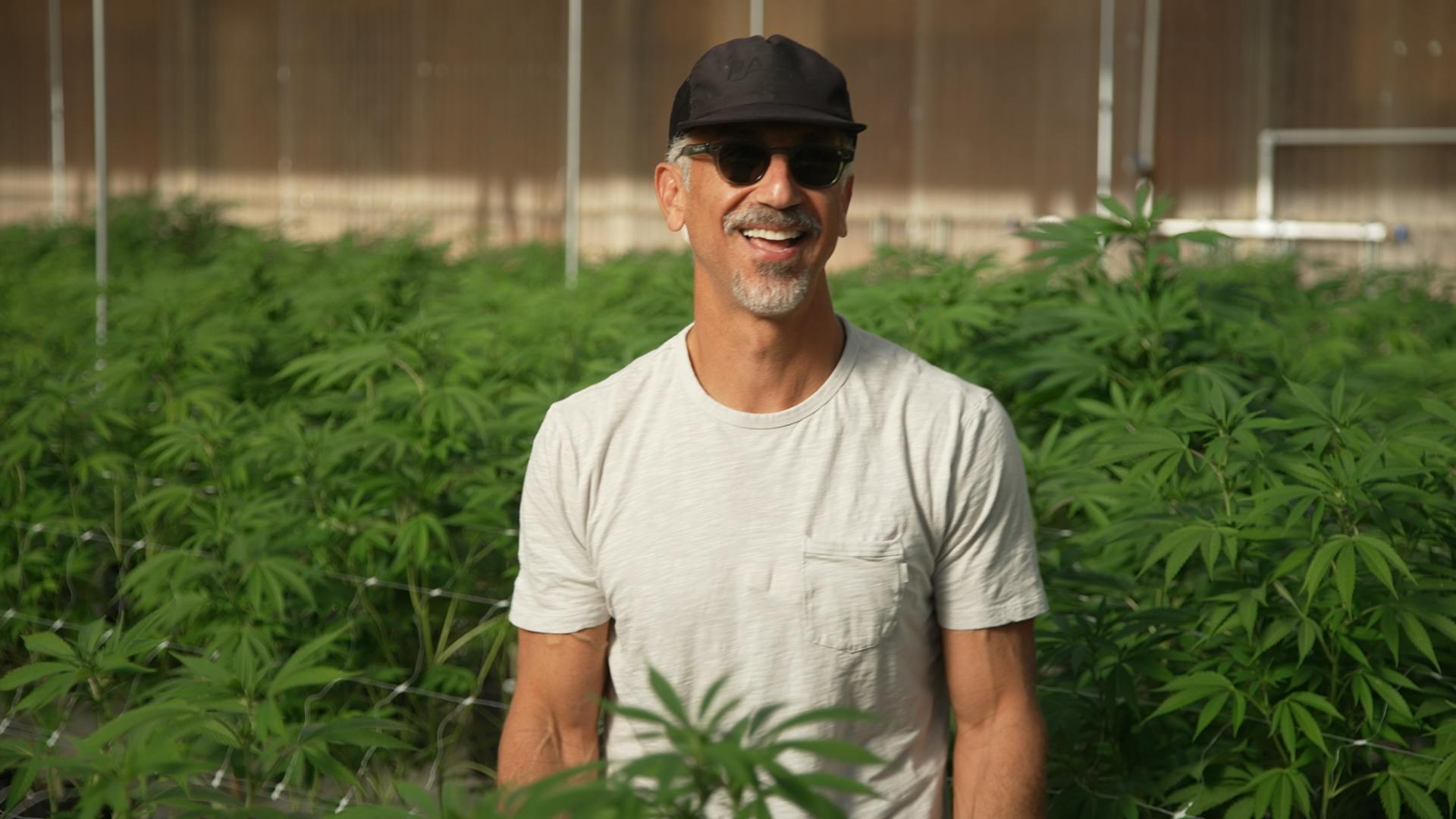 Why Sackville for this flower collab?
We are very stoked to work with Sackville. This collaboration has been in the works for the past year and stiffed by the pandemic - we are finally here and so fired up for this! The chic female-forward market is where Sackville sits. We have always admired their commitment to the movement of positive female energy, the east coast vibes, and the art forward aesthetics and visioning they possess. This collaboration is the melding of two cultures, a positive connection of east & west coast creative cultures, the sands of California, and the raw grit of N.Y. - connected by passionate attitudes, style, and commitment to the personality of two emerging brands
Anything exciting in the works for Goldenseed in 2022 that you can share?
YES. We are in an expansion mode with our growth, adding additional greenhouse grow, bringing Goldenseed to flex to full capacity. This year, we are also working with some pivotal new artists, bringing a fresh style and perspective to the brand attitude and culture. Also, the bigger news is we are the FIRST first U.S. private cannabis cultivator and processor to be qualified by the SEC to sell stock to the general public; it's a part of history to be on the edge of the positive movement of cannabis, being part of the growth of the industry on the cusp of legalization