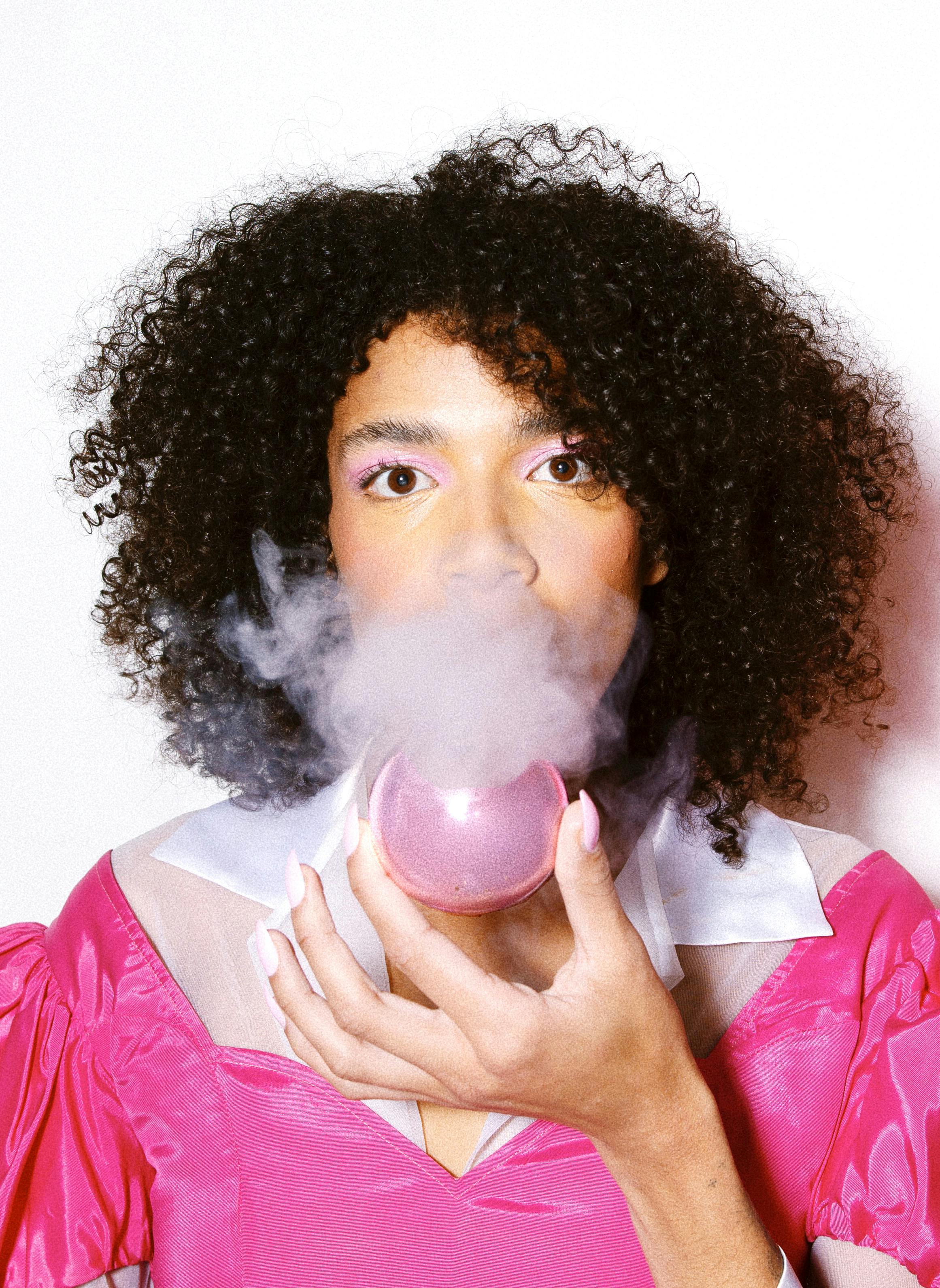 Ask A Stoner ~ Why Do Some Methods Get Me Higher?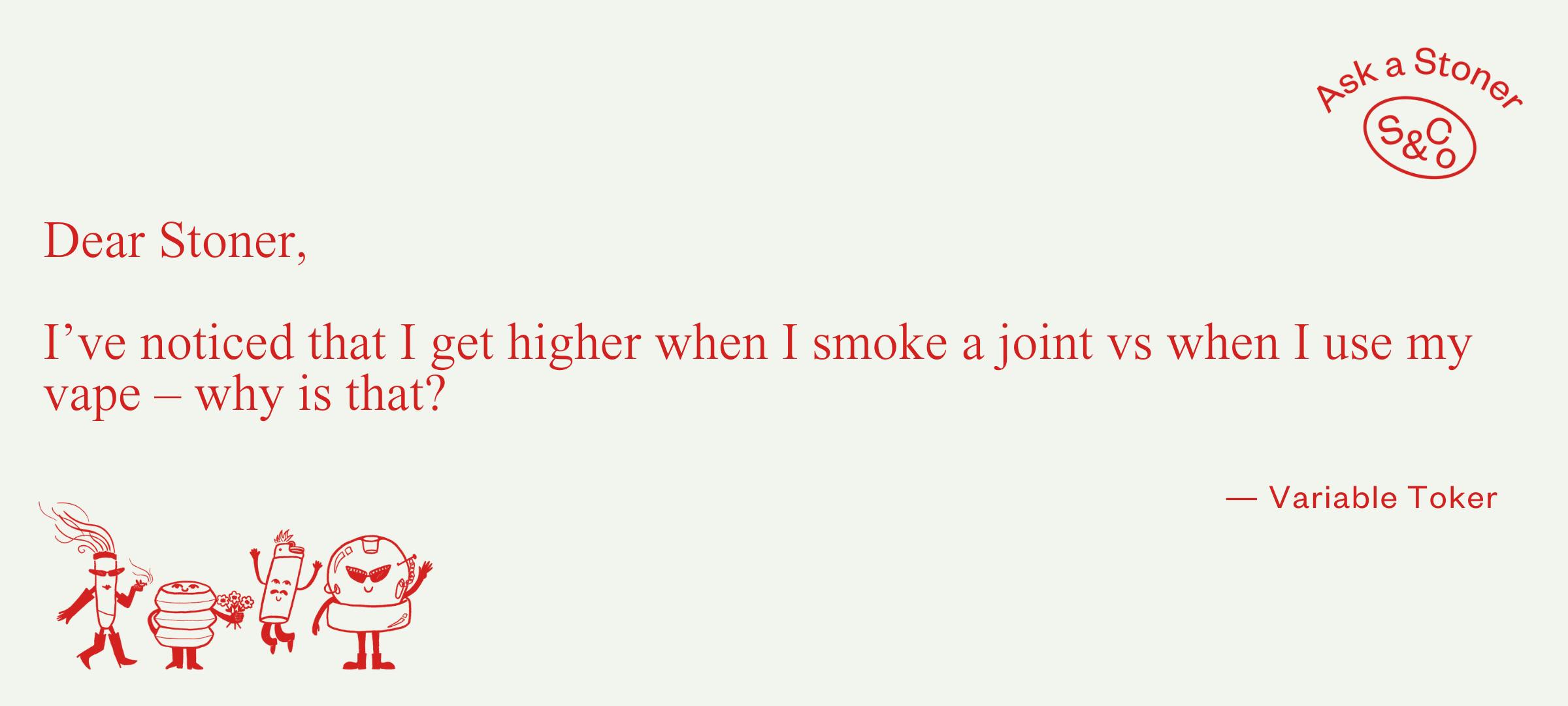 Dear Variable Toker, 
There are a few reasons that some methods get you higher, with potency, dosing, tolerance, and method of consumption being the main components. Let's go through a few of the main ways to ingest THC and talk about how your high will likely differ:
Edibles
When you take an edible, your high is likely to last longer than with any other method. This is because your body is fully digesting the THC through your system – traveling down through your esophagus, through your liver, and landing in the hotbed of cannabinoids in your gut. When THC is processed by the liver, the effect becomes stronger and longer lasting than smoking. 
Oil
Oil is a more concentrated form of THC, so the effects will be much more potent from a smaller dose. Both dabbing and vaping will send the THC straight to your bloodstream through your lungs, so the effects of ingesting oil will be more similar to smoking than taking an edible, but, as mentioned, it is still stronger and will last longer than a normal toke, so use caution.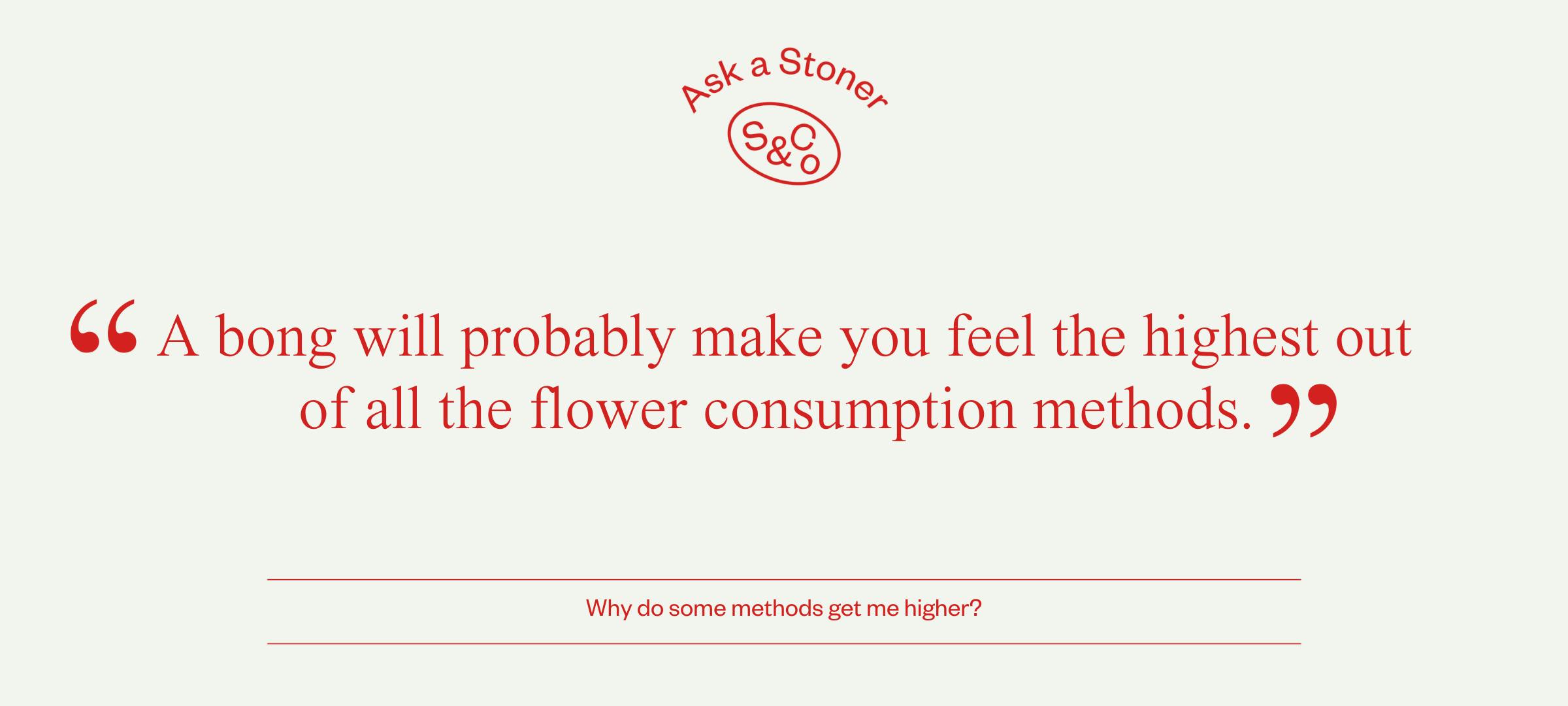 Flower
When it comes to flower, your method of consumption is the main differentiator in how high you feel. 
Joint
A joint is often the most straightforward way to smoke, but how high you feel will likely depend on your ability to inhale properly. It can be easy to take a "mouth hit," where the smoke never travels much farther than your uvula. To achieve the greatest effect, breathe in from your diaphragm – deep in your belly – and hold until you naturally exhale. 
Bong
A bong will probably make you feel the highest out of all the flower consumption methods. Due to airflow and a bigger chamber for the smoke to collect in, when you remove the bowl piece after lighting, the smoke will rush up directly into your mouth – kind of like a beer bong. Open your throat and breathe it in, baby.
Vape
A vape is a bit different from other flower consumption methods, because the difference in feeling is due to heating the plant as opposed to combusting it. Different compounds in cannabis burn at different heat levels, so you can adjust your temperature to emphasize different effects (generally, the hotter you burn, the "fuller" of an effect you'll get). Everyone is different, but you're likely to feel less "high" from a vape than from a bong. 
Keep writing in via email to hello@sackville.co with the subject "ASK A STONER" or send us a DM on Instagram for a chance to see your question featured. 
Signed, 
Stoner