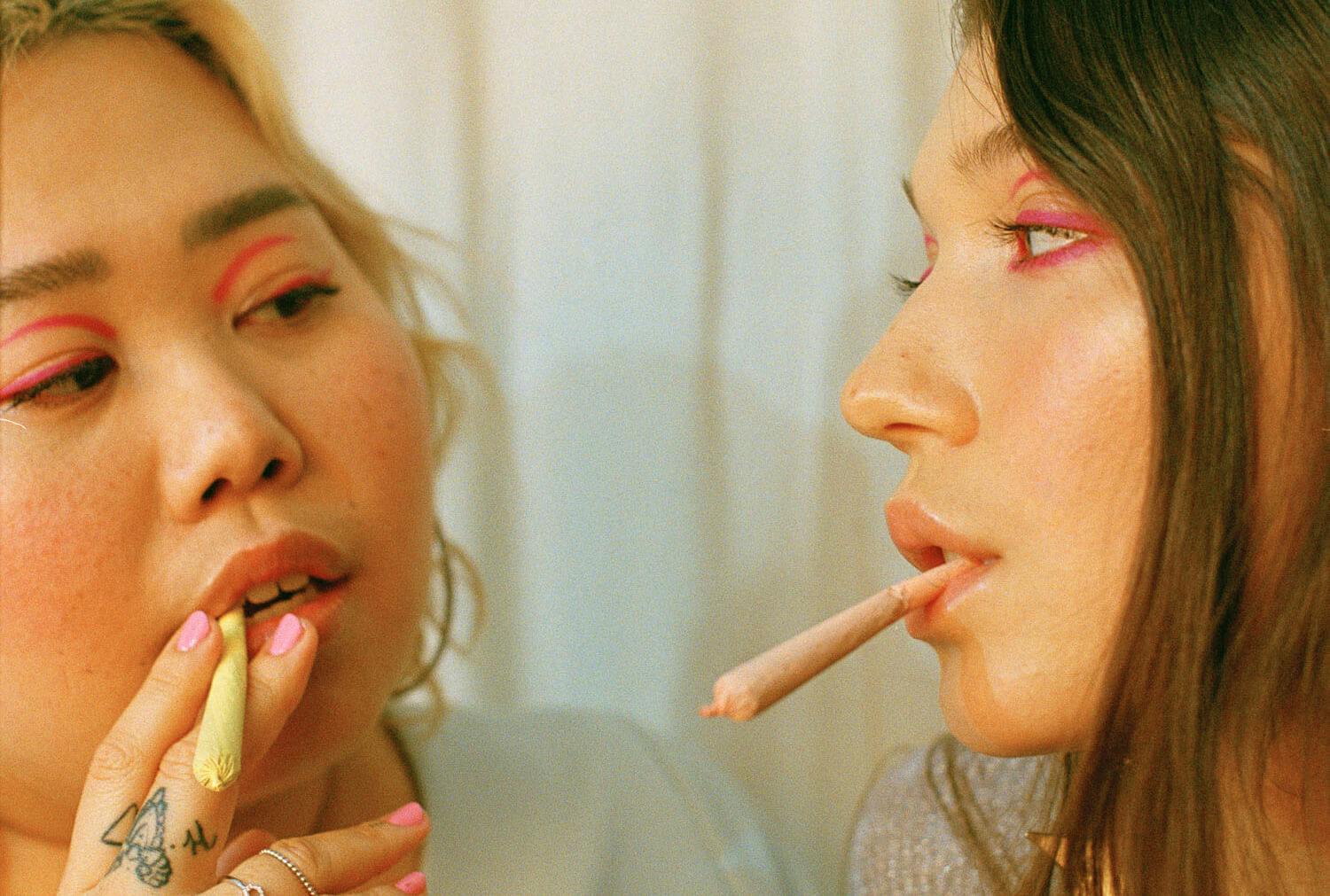 Ask a Stoner: What's the Deal with 4/20?
Dear Holidaze, 
Don't feel out of the loop — the origin story of 4/20 is largely unknown to most, and only slightly relevant to how the holiday is celebrated today. All you need to worry about, my dear, is getting high.
If you're curious, though, the legend of the high holiday comes from a group of students at a California high school in the 70s who would meet at 4:20 pm (after most after-school activities had let out) to smoke weed. Later, one of those kids worked as a roadie for the Grateful Dead, who eventually popularized the term. 
The celebration today, though, is anything but rinky dink – from all-out consumption bashes in legal states to special deals from your local dealer, stoners nationwide take this opportunity to "officially" celebrate their favorite hobby with like-minded plant-lovers.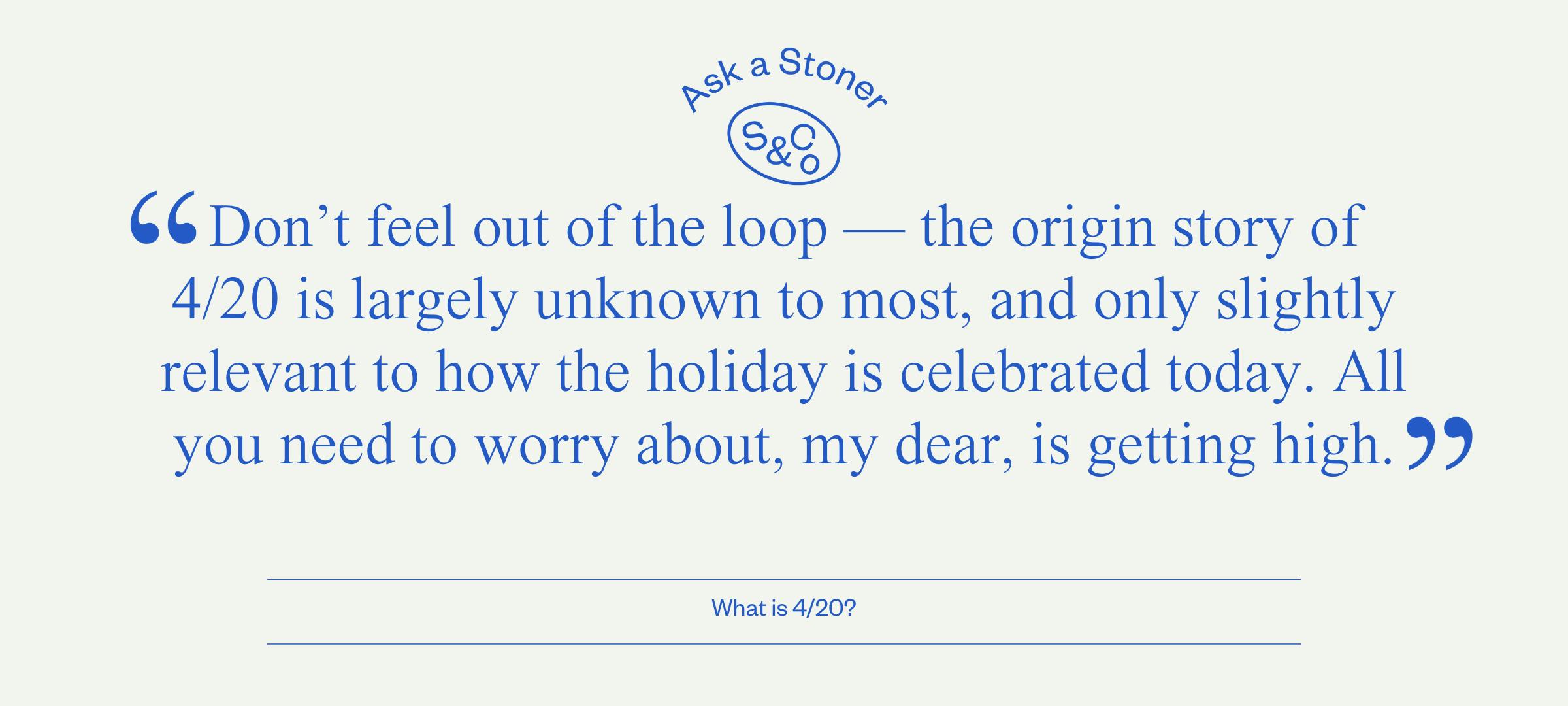 Now, for the second part of your question: what makes for a "real" stoner? Is it a wake and baker? An expert roller? A dab-lover? I think that a stoner is anyone who sees beyond the stigma of the cannabis plant to enjoy the many quality-of-life benefits it has to offer. 
That being said, whether you care about 4/20 is completely up to you. Personally, I still love the novelty of the day, and how even my non-smoking pals will crawl out of the woodwork for a gummy or two. 
Whether you're checking out hot new product releases (watch this space), following along with the most popular weed influencers on the 'gram, or just blazing in peace, don't let anyone else's interpretation of the day blow out your joint.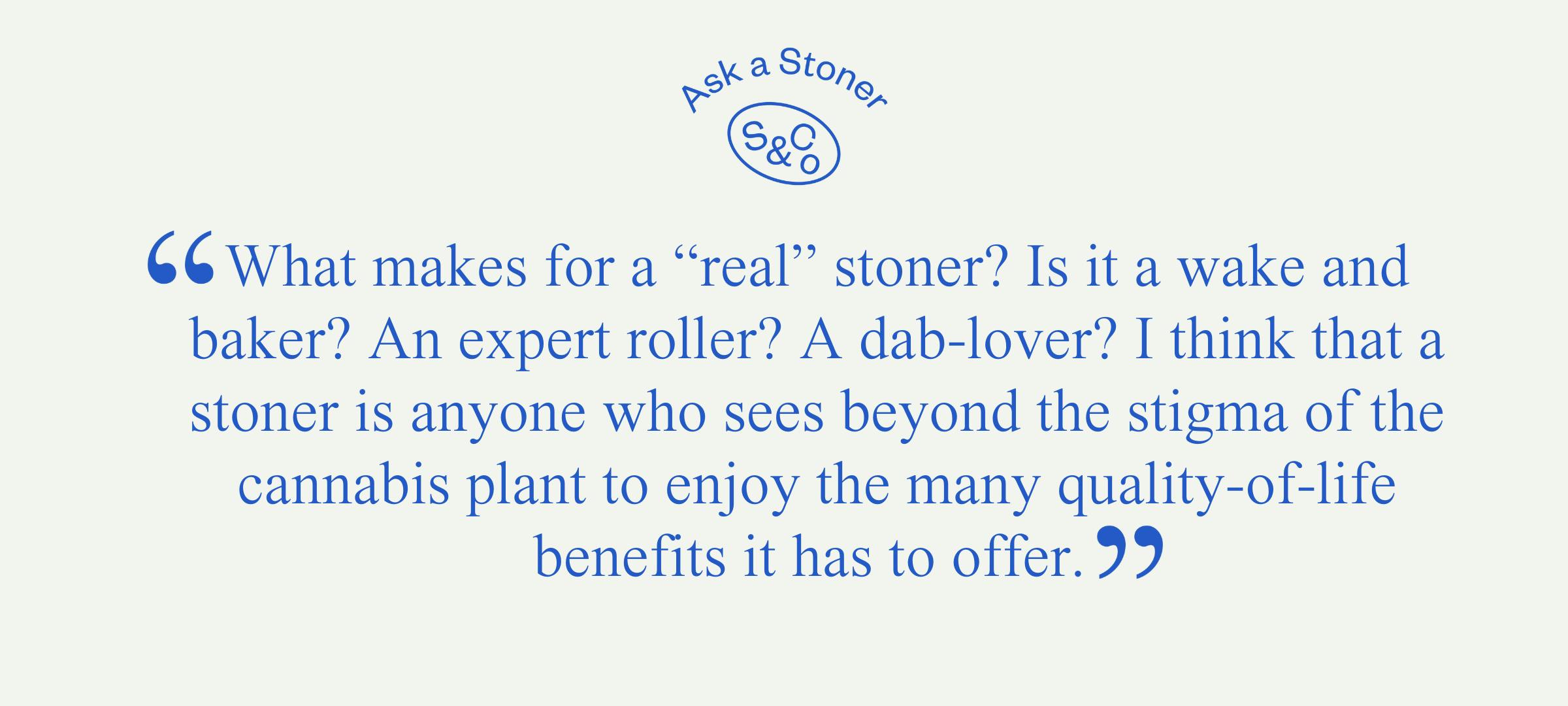 If you still don't feel like 4/20 is for you, Earth Day is just a couple of days later this year – feel free to connect with your favorite parts of nature (mosquitos need not apply) however feels best to you. 
Merry Weed Christmas!
Love,
Stoner
Got a burning question or pot topic you want to discuss with our Stoner-in-Residence? Send an email to hello@sackvilleandco.com with the subject "ASK A STONER" or DM us on Instagram @sackville.and.co for a chance to be featured.