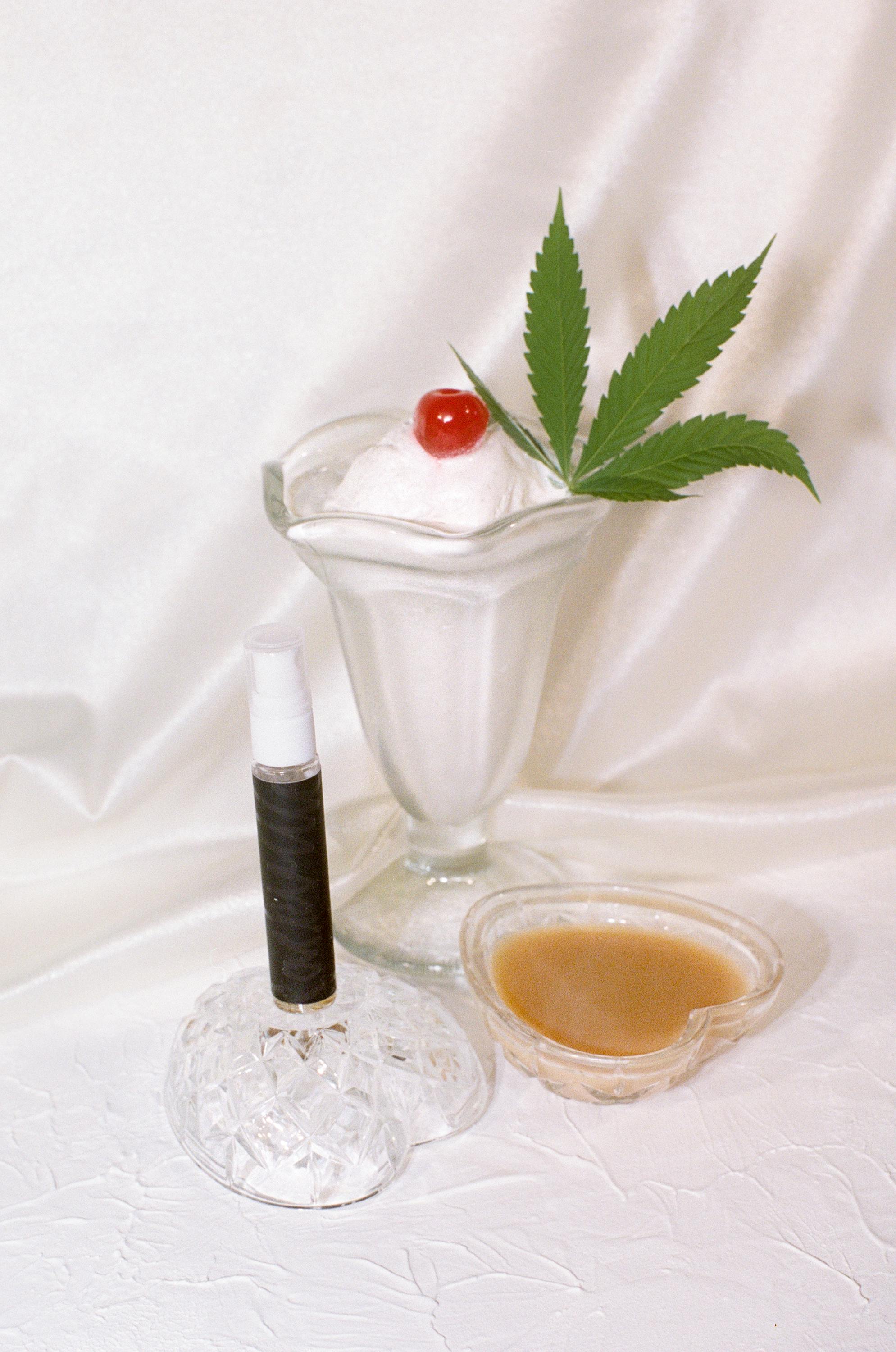 Ask A Stoner ~ All About Kief
Dear Kief Kurious, 
In short, kief (also sometimes called "pollen") is a collection of dried trichomes. Trichomes are the sticky, crystal-like glands that cover the cannabis plant, which dry up and break off over time and with grinding – leaving a powdery, slightly sticky, concentrated form of cannabis behind. 
Some grinders, like Sackville's signature grinder, have a chamber in the bottom complete with an adorable little shovel to collect your goods. Those without, like the gilded grinder, keep all the good stuff in the dried flower, so you really can't lose.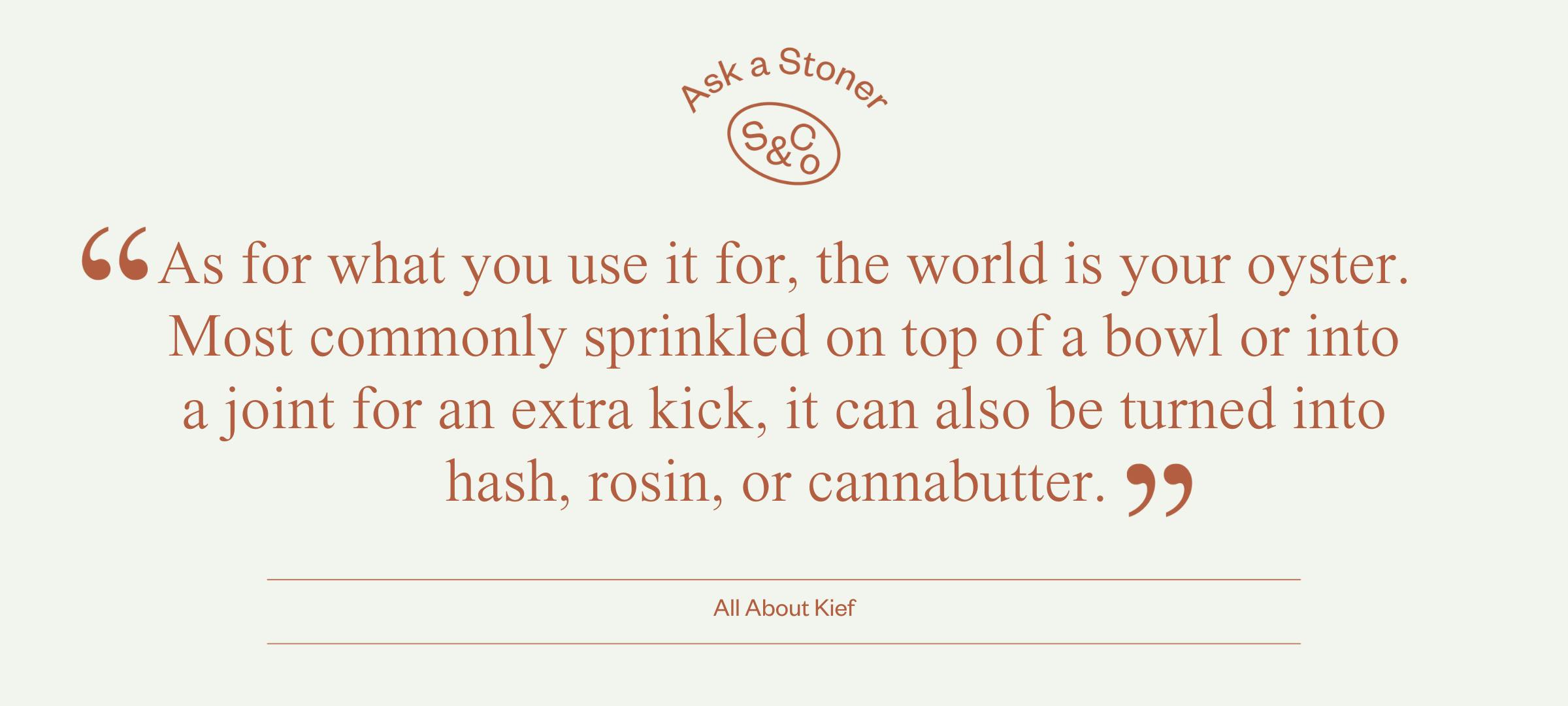 Hash is one of the oldest and easiest to extract forms of cannabis concentrate. To make hash from kief, you'll need some slight heat and pressure – a mason jar filled with hot water works perfectly. Place your kief in parchment paper and roll your DIY press over it for up to 10 minutes or until it reaches your desired consistency. 
For rosin, you'll need to go just slightly higher-tech: a flat iron (this one was the most expensive thing I owned in 7th grade but has been holding strong for me since). This time, after you place your kief in your parchment paper envelope, you'll press it between the straightener on 300°F or lower until your dabs flow. 
Kief is great for cannabutter because it gives a much milder flavor and requires less material than regular flower. You'll still need to decarboxylate it (20 minutes in a 250°F oven should do the trick), but once you do, just add 2 grams and a stick of butter to a pan on low heat (too high will destroy the THC) for about 10 minutes, strain with cheesecloth (no worries if you can't get it all) and add to whatever recipe your heart desires. Katherine Hepburn's brownies are my absolute favorite to elevate. 
Thanks for writing, and keep sending your questions to hello@sackvilleandco.com with the subject "ASK A STONER" or DM us on Instagram to see your question featured. 
Signed, 
Stoner