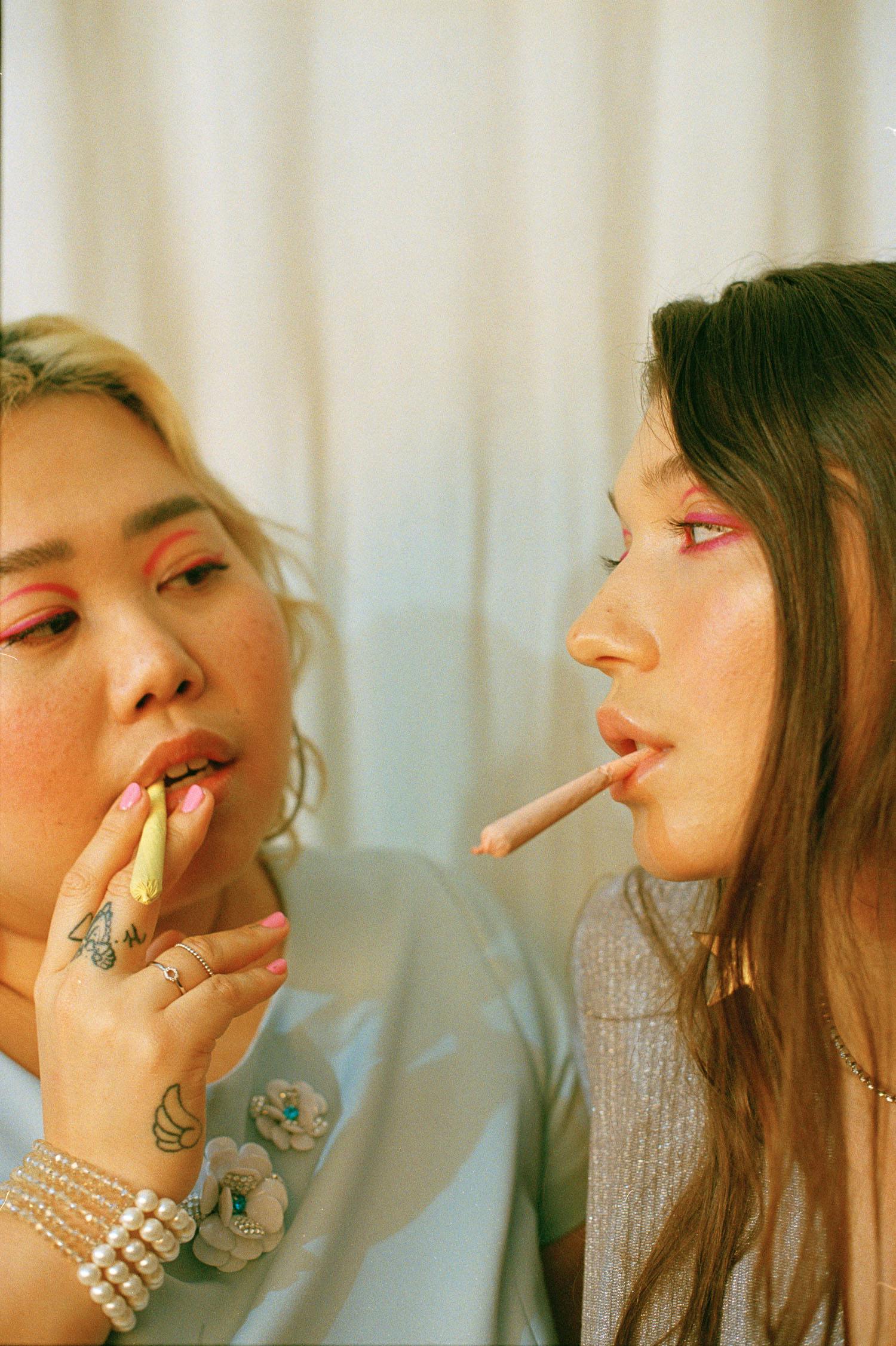 Ask a Stoner ~ What are Your Favorite Media Representations of Women in Weed?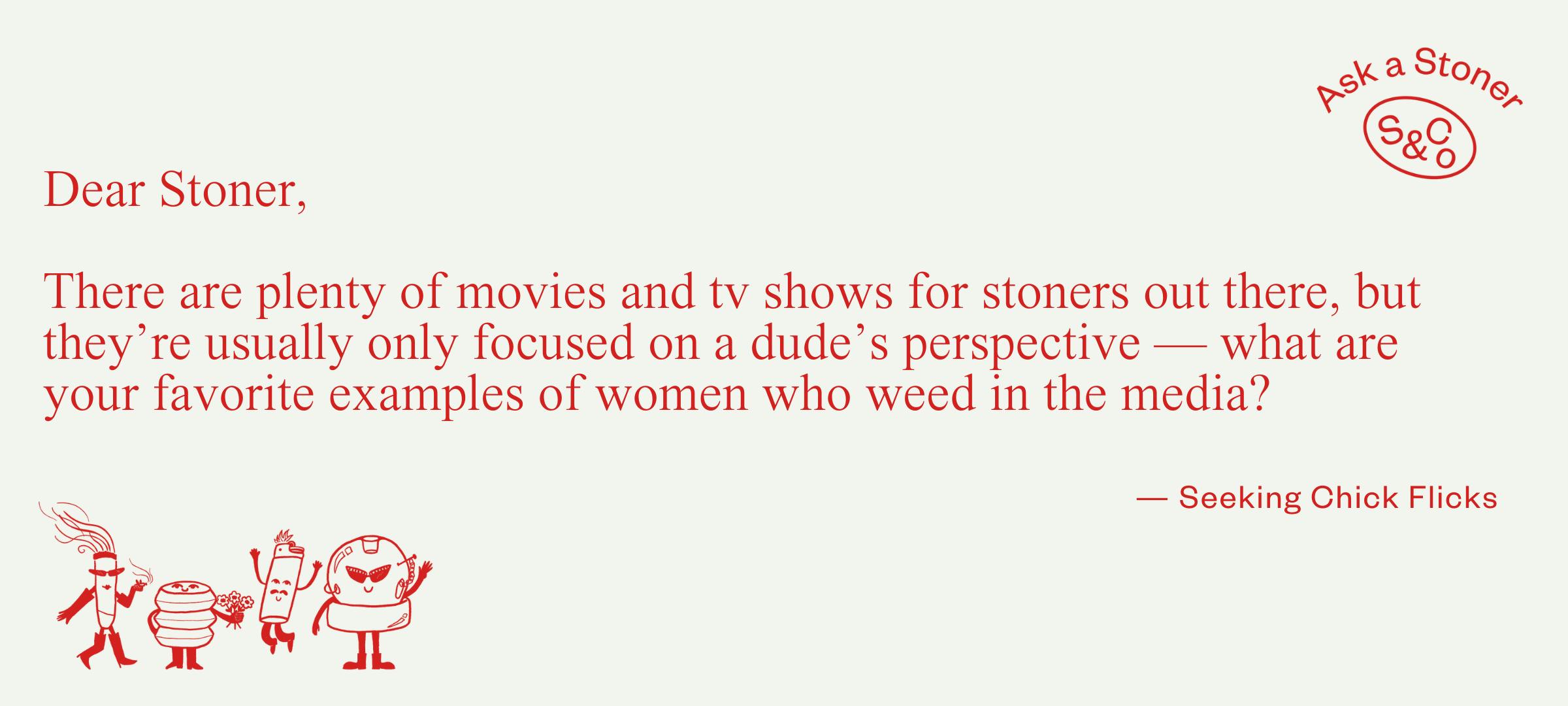 Dear Seeking Chick Flicks, 
I love this question, as it's one that my friends and I would often ask ourselves when we were a few gravity bong hits deep and found ourselves wandering around Roku City. While I do love Seth Rogen and his specific brand of goofy stoner comedy, it is one of the few perspectives that we see in mainstream media when it comes to pot — and it leaves a lot to be desired for those of us that don't fit in the stereotypical mold. 
Though it remains mostly uncommon, representations of women using weed on screen have begun to appear in more traditional forms of media than we ever might've imagined (see the most recent season of Real Housewives: Ultimate Girls Trip to watch the ladies take a trip to a dispensary in the Berkshires and emerge decked out in Buy Weed from Women merch). It's nice to see cannabis use treated casually on screen, but sometimes you need an off-the-walls stoner comedy to truly meet you on your level.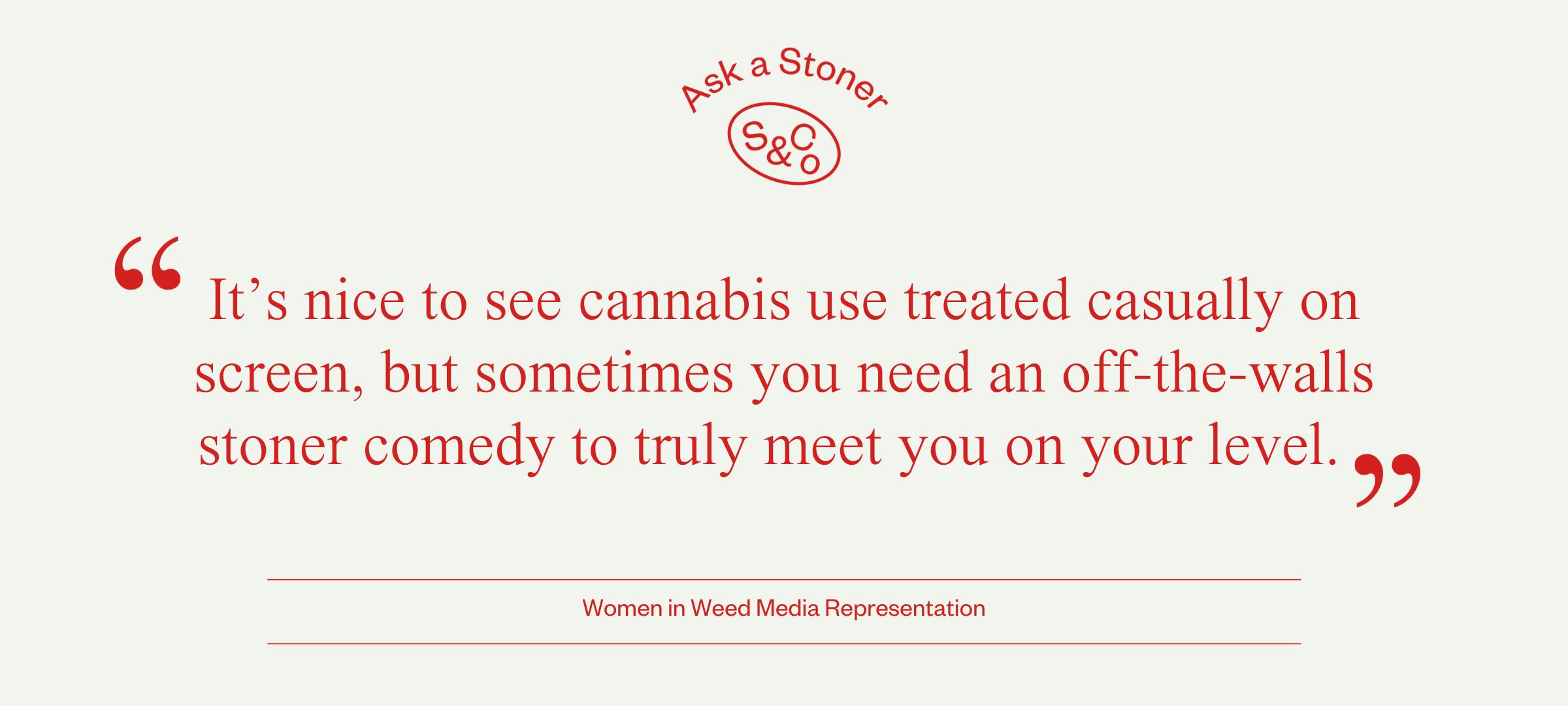 The first woman-centric piece of stoner media that came to mind when I read this question might be obvious, but it's an instant classic for a reason: Broad City. The show follows pothead besties Ilana Wexler (Ilana Glazer) and Abbi Abrams (Abbi Jacobsen) as they go on wild, weed-fueled adventures in Brooklyn, failing upwards and endearing us to their every charming quirk along the way. I've watched every episode of this show no less than ten times, so do know that I don't make this recommendation lightly. 
However, media representation goes beyond gender expression to include intersections like race, religion, age, and sexuality. On Insecure, main character Issa Dee (Issa Rae) shows cannabis as a tool for decompression and commiseration amongst Black women. On Grace & Frankie, Frankie (Lily Tomlin) joyfully smokes weed throughout the day for creative inspiration and pain relief as she lives out her golden years on the San Diego seaside. In a particularly memorable episode of High Maintenance, teenaged Muslim girl Eesha (Shazi Raja) navigates her love for cannabis with her family's traditional religious values. The same show features a mutiltude of queer people and their diverse everyday experiences as cannabis users in the City.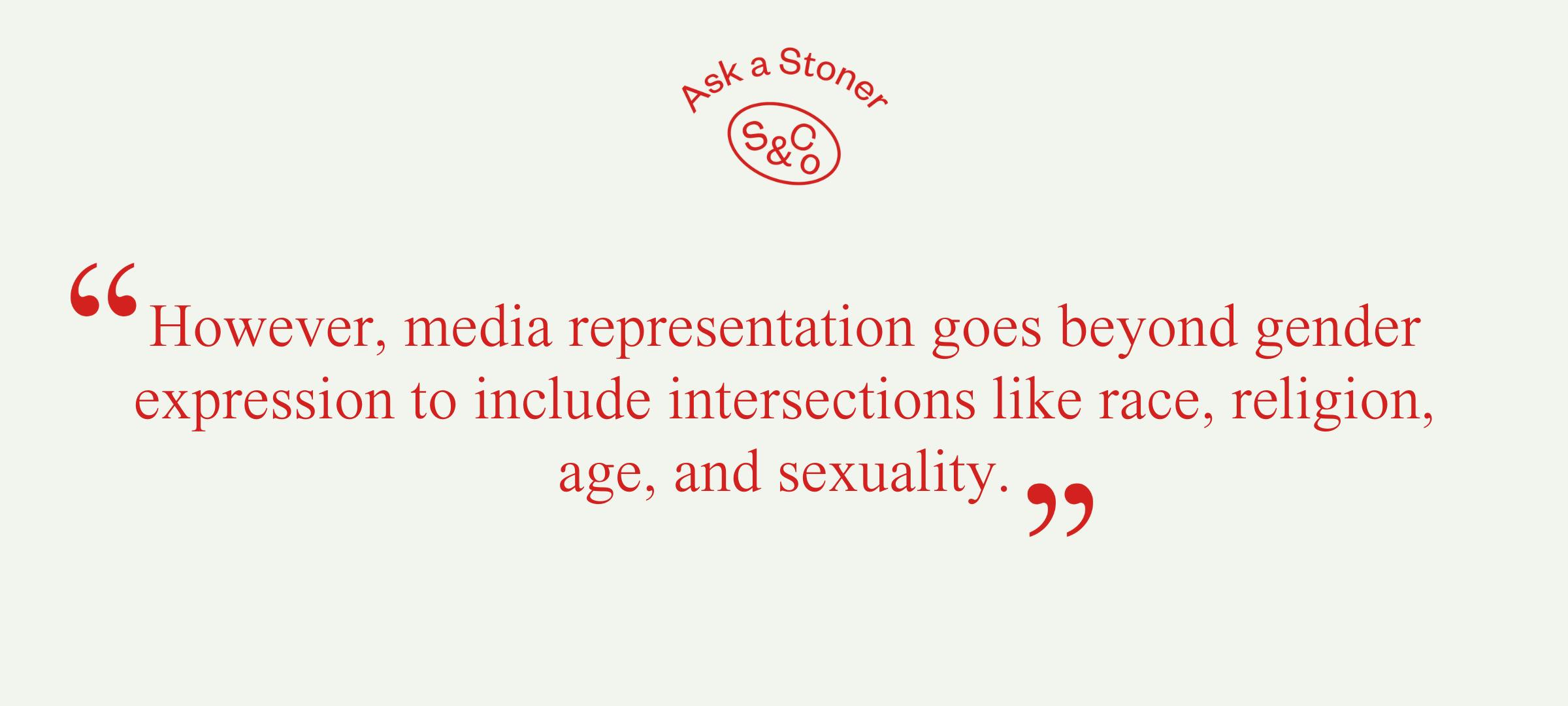 These examples, however, have all been TV shows thus far. The silver screen seems to be generally more inclusive towards women who weed than the big one, though one shining example is the much-overlooked classic Smiley Face. In it, Jane (Anna Faris) is a permastoned actress with a long to-do list to try to make it big. After she accidentally eats her roommate's cannabis-infused cupcakes, she goes on a series of misadventures in Hollywood that captures the classic early aughts comedic point of view. 
Besides a stray bowl hit or two from astronomy grad student Kate (Jennifer Lawrence) in Don't Look Up, there hasn't been much advancement on this front yet, though we await with bated breath. Am I going to have to be the one to write the next great American chick flick for the modern stoner? Just imagine ripping a bong in a Nancy Meyers kitchen. 
That being said, this is a category of media I'm always looking for more of, so please let me know which of your favorite famous lady stoners I missed! Email me at hello@sackvilleandco.com with the subject line "ASK A STONER" or DM us on Instagram. 
Until next week, 
Stoner