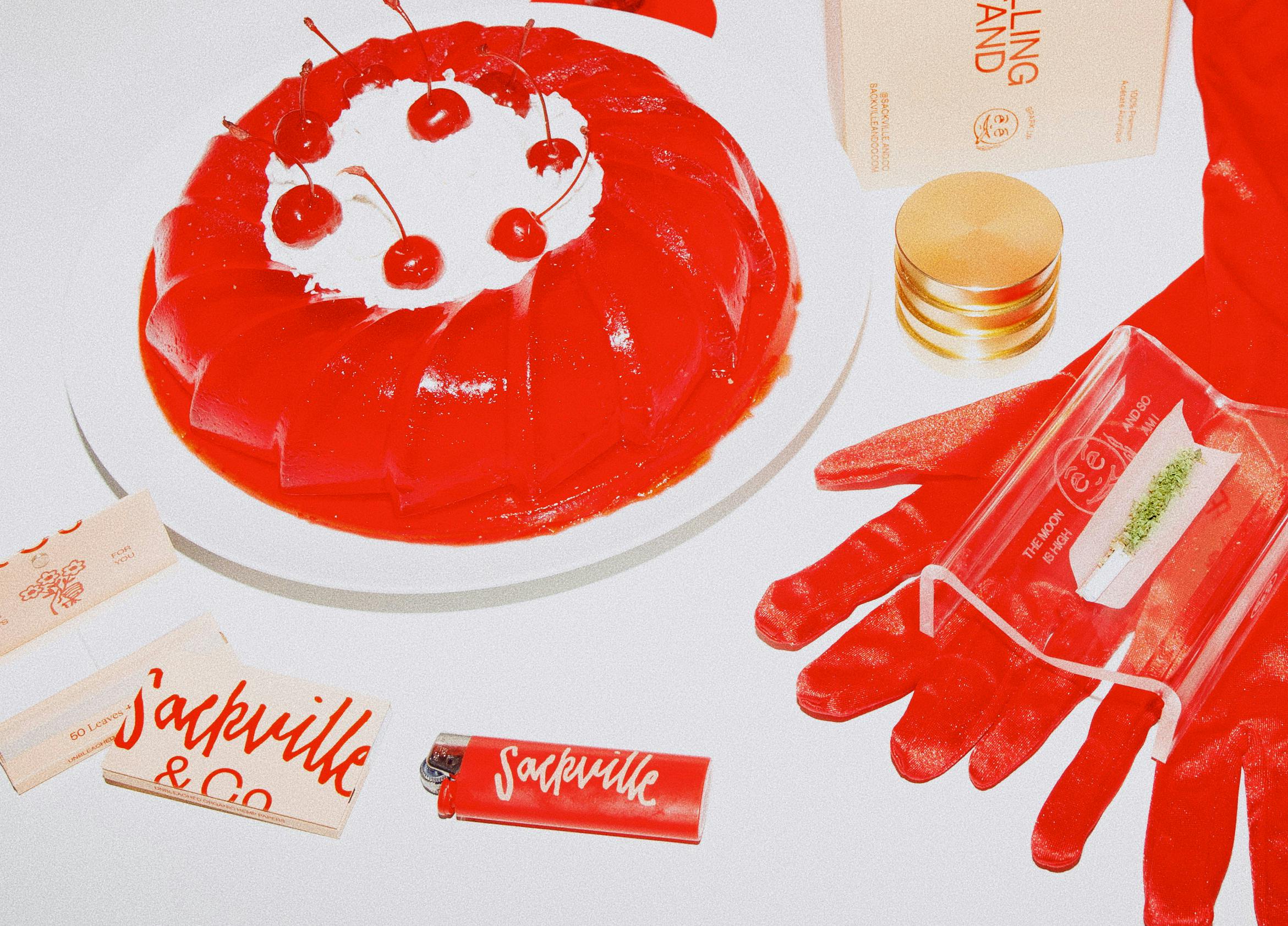 Ask A Stoner ~ How to Plan a Weed Party
Dear Pot Party Animal, 
First of all – good for you! Getting sober from alcohol is no easy feat, and smoking weed can be a powerful harm-reduction tactic for those living with addiction. I understand your association with smoking weed socially as a That 70's Show-style basement hang, but we've come a long way since Jefferson Airplane and bong water-stained shag carpets, baby. 
You can consume THC in almost every form you can imagine at this point – from wearable patches to imitation Lucky Charms –  which makes it much easier for people who aren't into smoking to try getting high in a form they're more comfortable with. Be sure to keep any communal goods low dose, though, as it's much easier to get your guests high than it is to get them un-high. For the Pot Party of your dreams, try swapping your former alcoholic beverage of choice with low milligram THC-infused hard seltzers so your guests can choose their own adventure on dosage.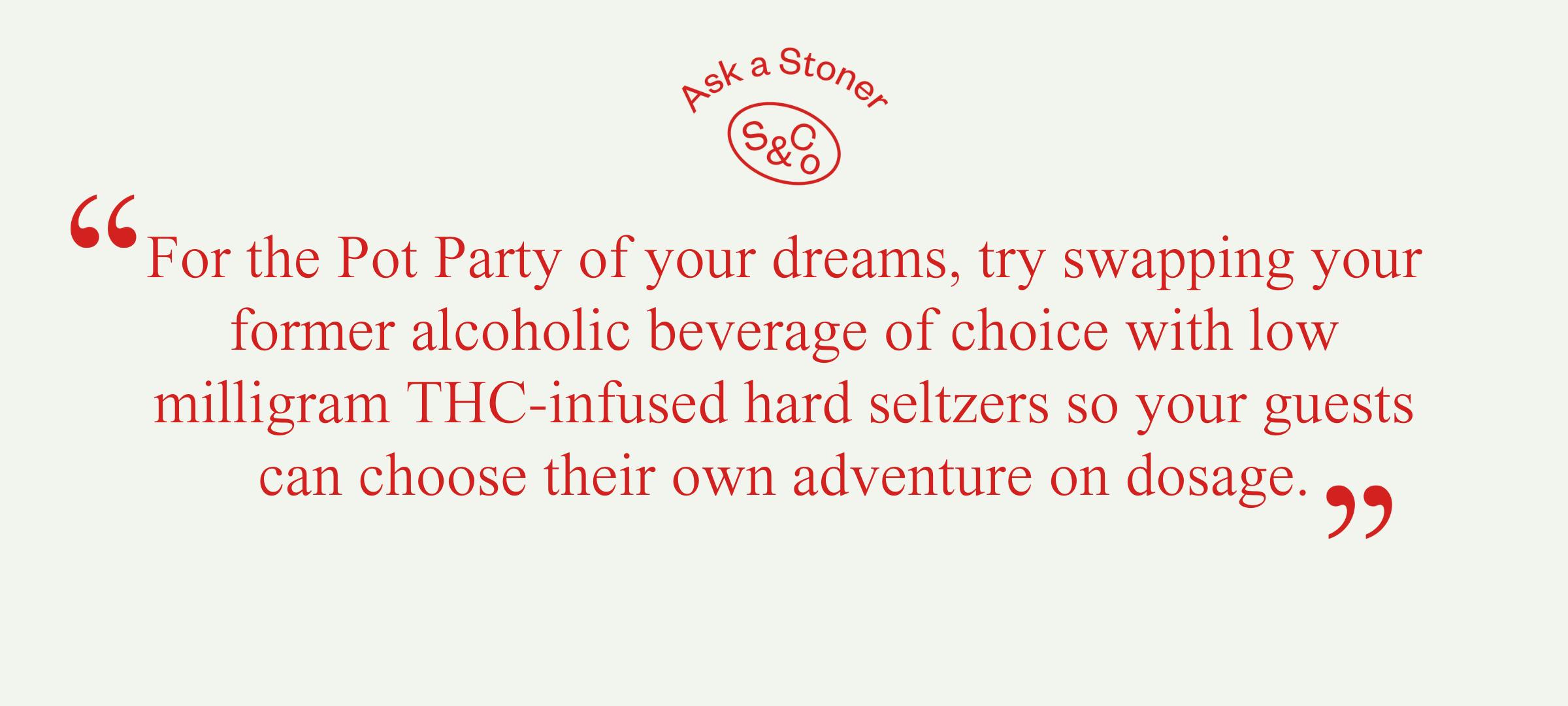 Some, though, will prefer to toke the old-fashioned way, which is where we can infuse a touch of glamor. I'm never not thinking about the bowls of cigarettes featured at Mary-Kate Olsen's wedding, so I always make a nod to this iconic party favor by leaving out my favorite vessel (mine is a ceramic cow) filled to the brim with pre-rolls for easy toking during any gathering. Even better, mine's chock-full of S&Co's cones in every color, so there's never a question on whose is whose. 
For those who want to rip the bong, you'll want to ensure you're not stuck re-filling the grinder all night, twisting until your wrists turn to mush. The Gilded Grinder is perfect for chic weed-friendly parties such as your own, with a deep bottom vessel that's guaranteed to hold as much bud as you can smoke – all night long.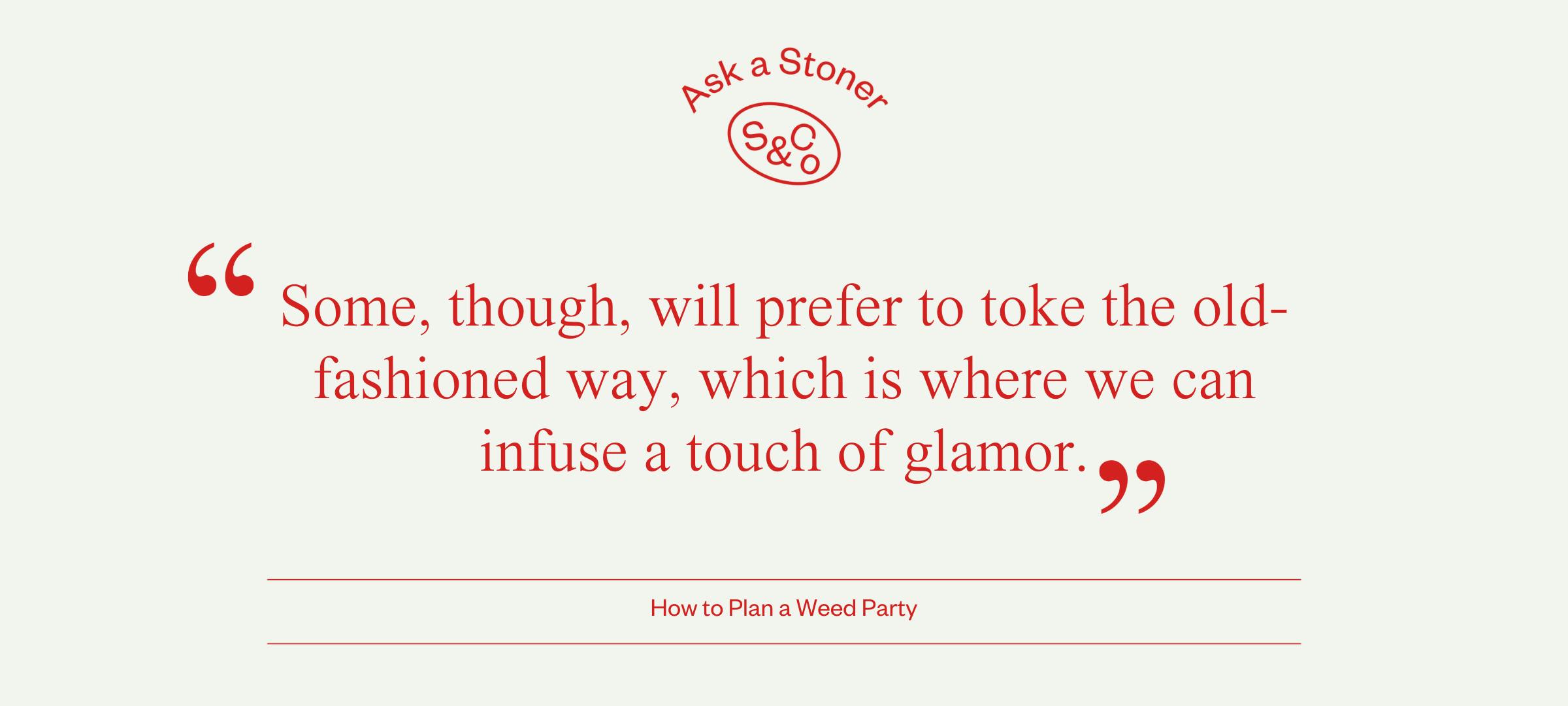 Other than your favorite accessories, all you'll need is the perfect playlist and your favorite munchies for a fun-filled, 420-fueled time. Please tag us on Instagram and TikTok with shots from your end-of-summer, canna-chic parties! I'm always looking for inspiration. Cheers to hangover-free mornings!
Love,
Stoner
Got a burning question or pot topic you want to discuss with our Stoner-in-residence? Write into hello@sackvilleandco.com with the subject "ASK A STONER" or DM us on Instagram @sackville.and.co for a chance to be featured.