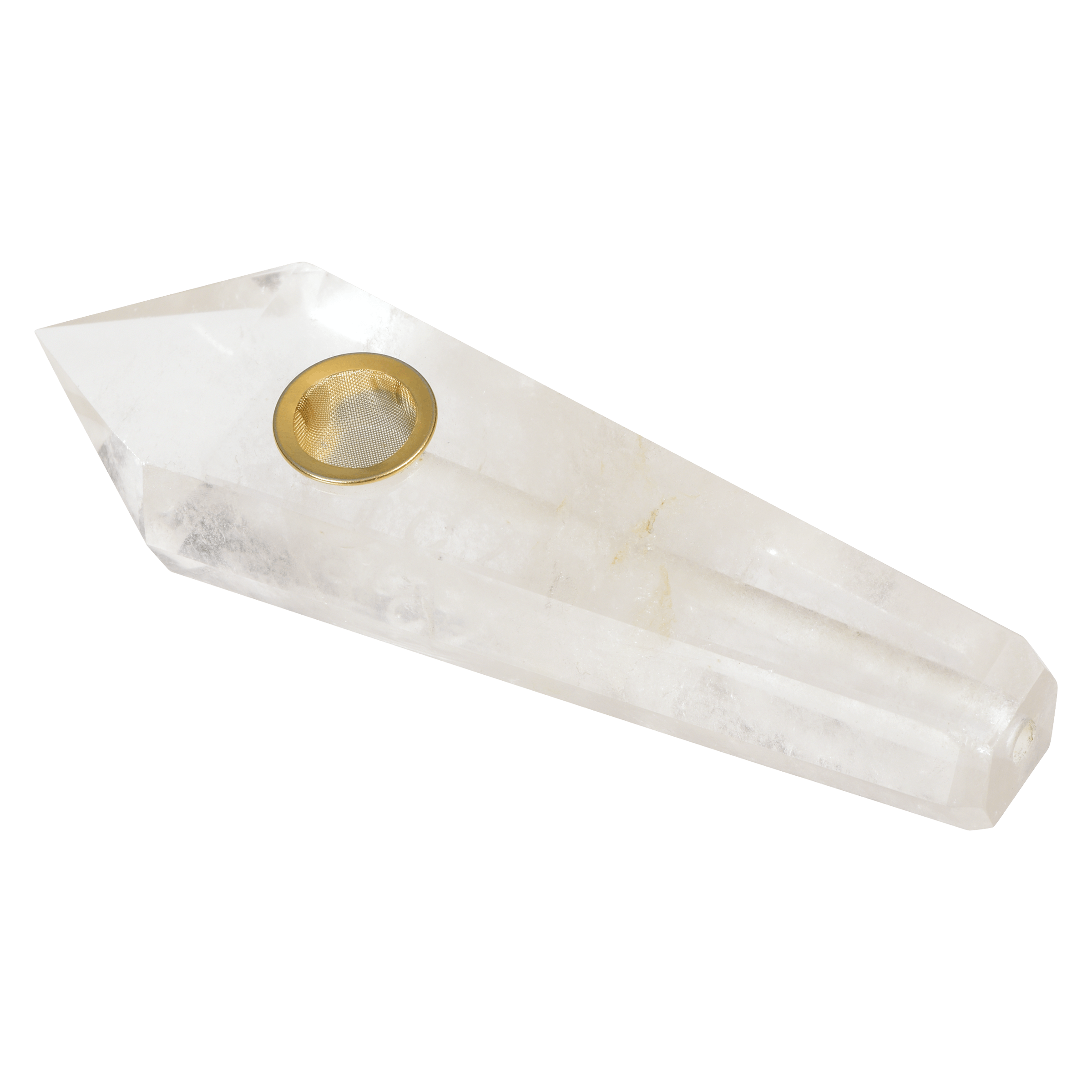 *LIMITED RELEASE* Crystal Quartz Pipe
Set the vibe with our crystal quartz pipe. Crystal Quartz is used to amplify whatever energy is programmed into it. Clear your mind of outside noise and tap into your true self while allowing your mind to show you your best path forward.
Dimensions: Approx. 4" in length, comes with 1 brass mesh bowl.