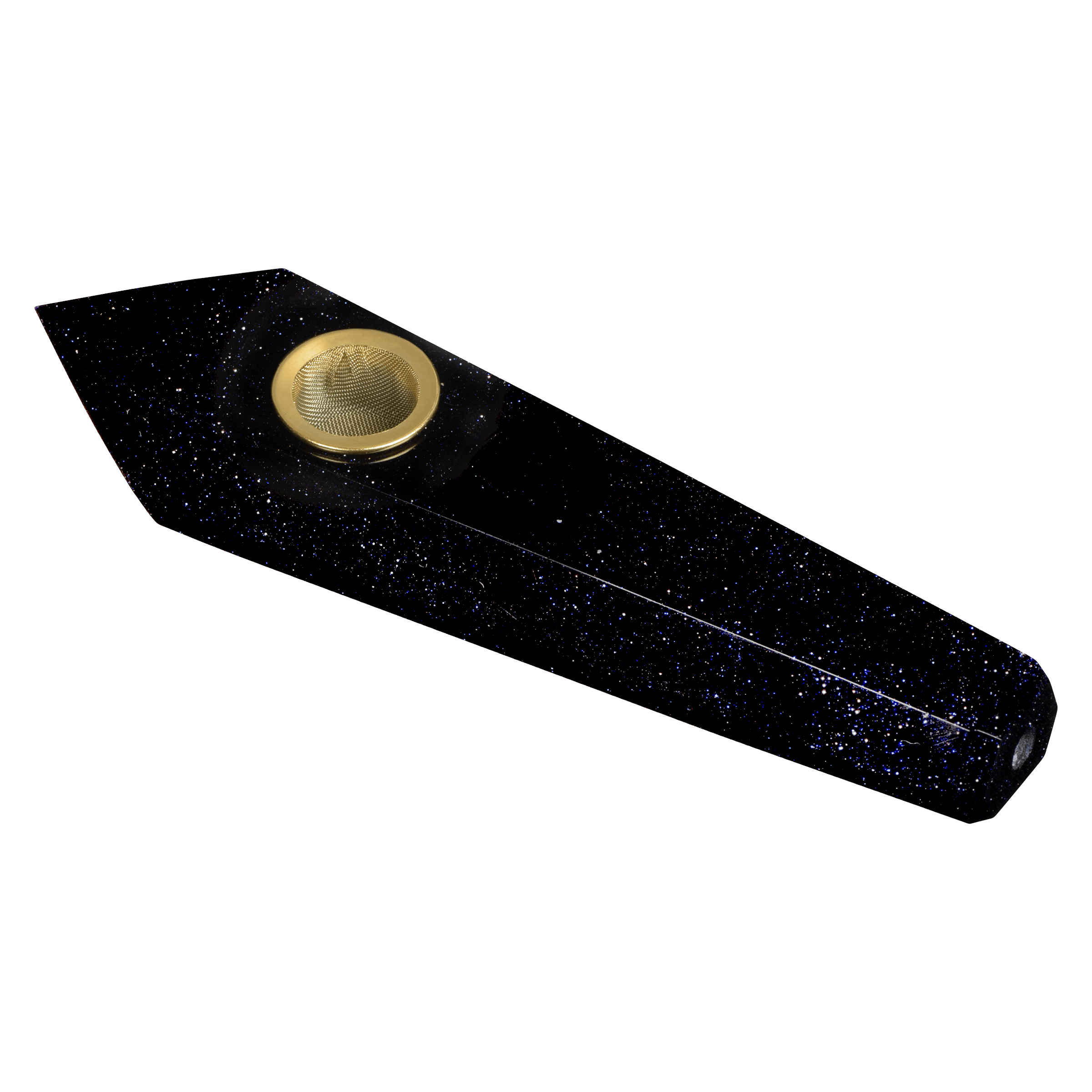 *LIMITED RELEASE* Blue Goldstone Pipe
Relax and drift off with your favourite blue goldstone pipe. Ideal for when your calling in that grounded and centred energy - Blue Goldstone is known for its healing energy and used for calling in confidence and ambition. so write your list, visual the future you want and relax with the sparkling beauty.
Dimensions: Approx. 4" in length, comes with 1 brass mesh bowl.