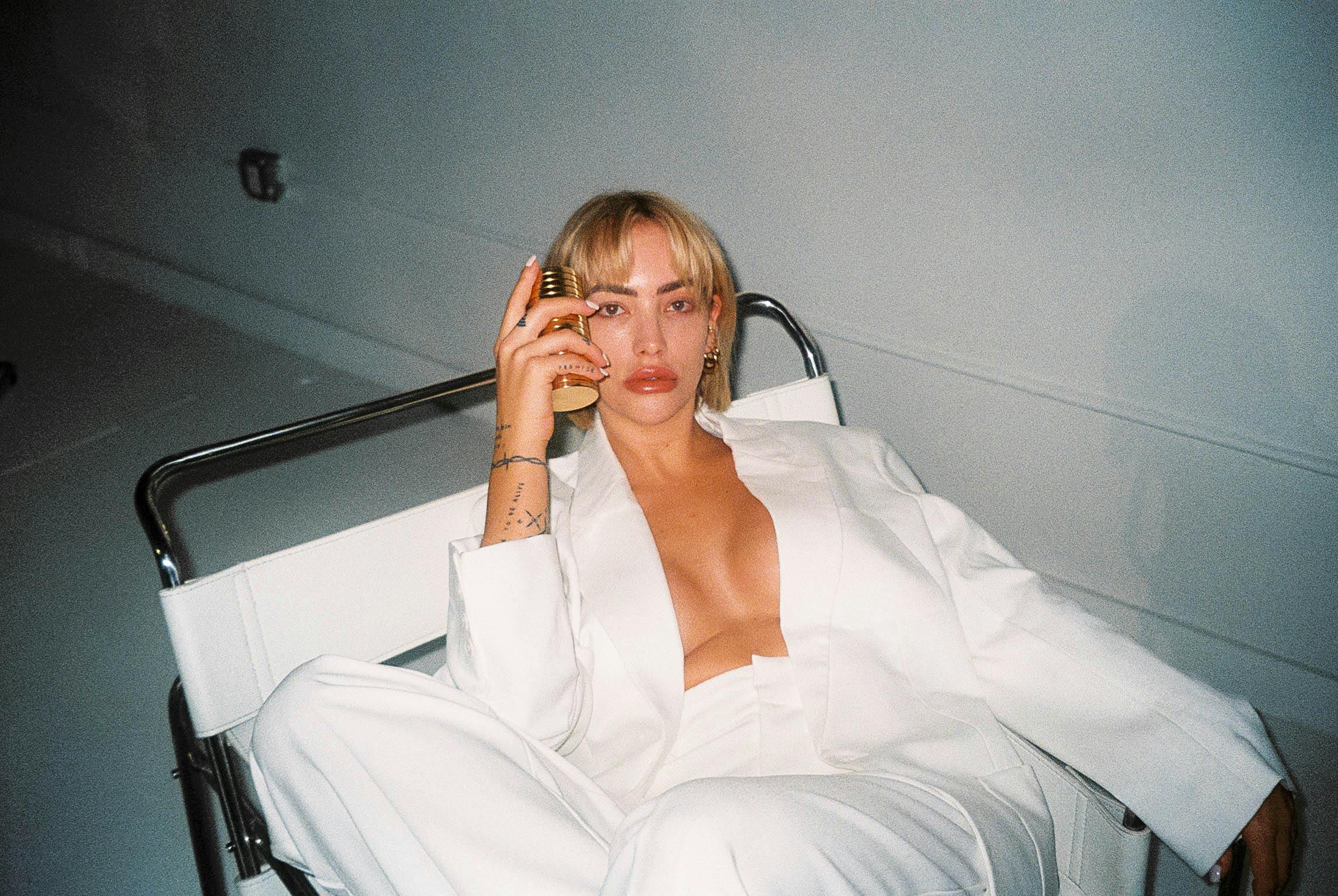 Get to know PHI and why Sackville loves her! 
Where are you from and where do you call home now?
P
Seal Beach, CA now in Downtown Los Angeles
What drew you to Sackville & Co.?
P
GOOD DESIGN AND WOMEN-OWNED
If you could sing a karaoke duet with anyone, dead or alive, who would it be?
P
Britney Spears – #FreeBritney
What are you working on these days? Anything exciting you want to tease?
P
Just a little collab moment ;)
What's your favorite tattoo? If you can't claim a fave, we understand, they're all too good! Are there any cute stories about one of them you can share with us :)
P
Honestly my first tattoo, which is my son (dog's) name – Jaxon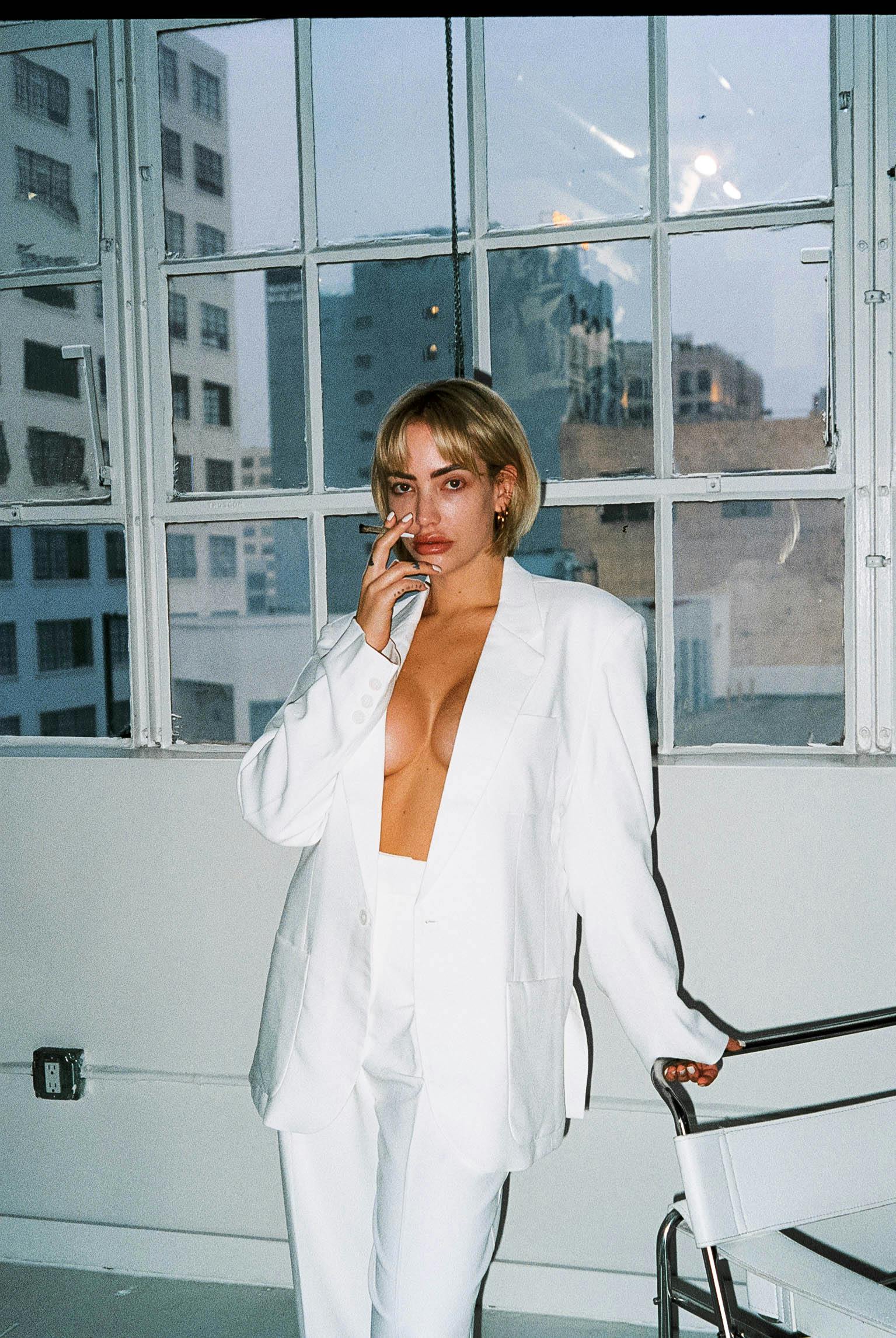 What's your go to cannabis/CBD ritual? / How do you like to integrate cannabis or CBD, or both, into your weekly routine or chill out rituals?
P
After a long day of working there's nothing better than a couple of hits on my roof with my love.
When do you find your calm, early mornings or late nights?
P
These days, it's evenings after my tasks have been checked off of Asana.
The mountains or the ocean?
How have you been staying sane during quarantine?
P
Somehow my business has scaled through quarantine so I've been the busiest I ever have been lol.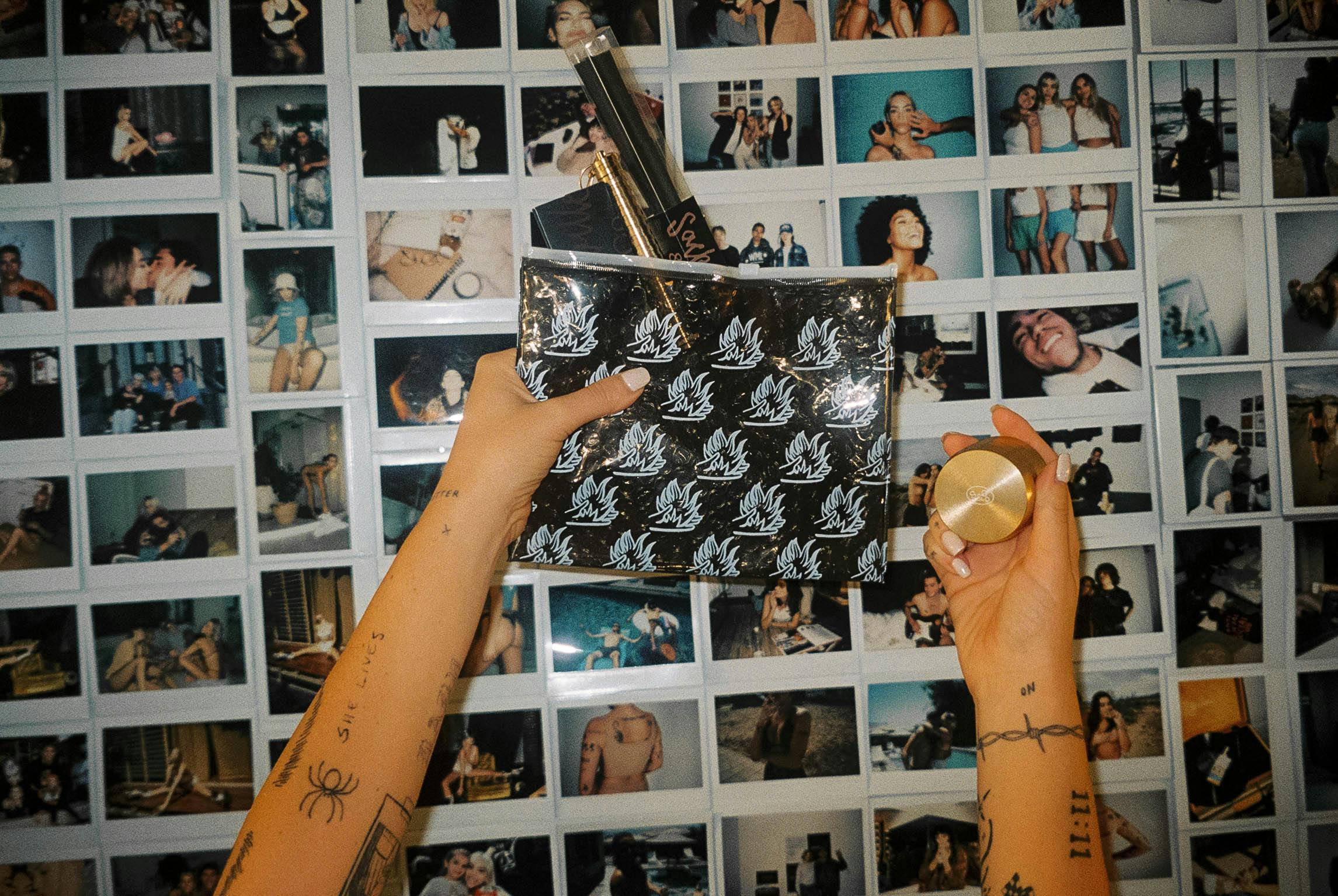 What do you look forward to most about coming to NYC?
What's your favorite neighborhood to stay in when you come?
In addition to the Bougie Room Spray, how do you find ways to feel at home when you're here or on the road anywhere?
P
Honestly, I pack my cozy hoodies which somehow feels like a big ass hug.
What's your favorite "party" city?
What's your favorite food city?
Do you have a fave restaurant in NYC and/or LA?
P
Little Pine in Silverlake, CA
What would you not leave your house without, for a night out?
What's your go to "hype up" song?
What's your ideal date night?
P
A night in Paris eating pasta and chugging wine.
What is your favorite way to spend a night out with your girlfriends?
P
I prefer nights in with my girlfriends. I love intimate dinners where we can actually catch up and I can wine and dine them – with meals cooked by me!