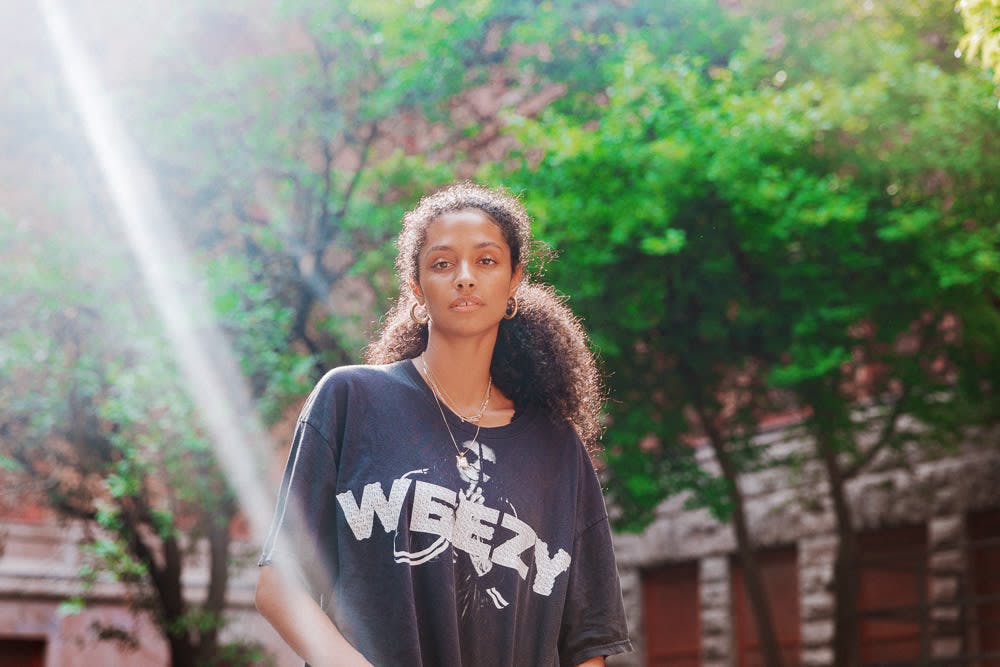 Sackville & Co. x The Tender Foundation
Sackville & Co. has partnered with The Tender Foundation in an effort to work together to bring resources, awareness and long lasting change to women in marginalized communities across the United States. Starting with Atlanta, The Tender Foundation's stabilization program works to bridge the financial gap and provides a safety net for single moms living on the margins.
5% of Sackville & Co. sales goes to The Tender Foundation.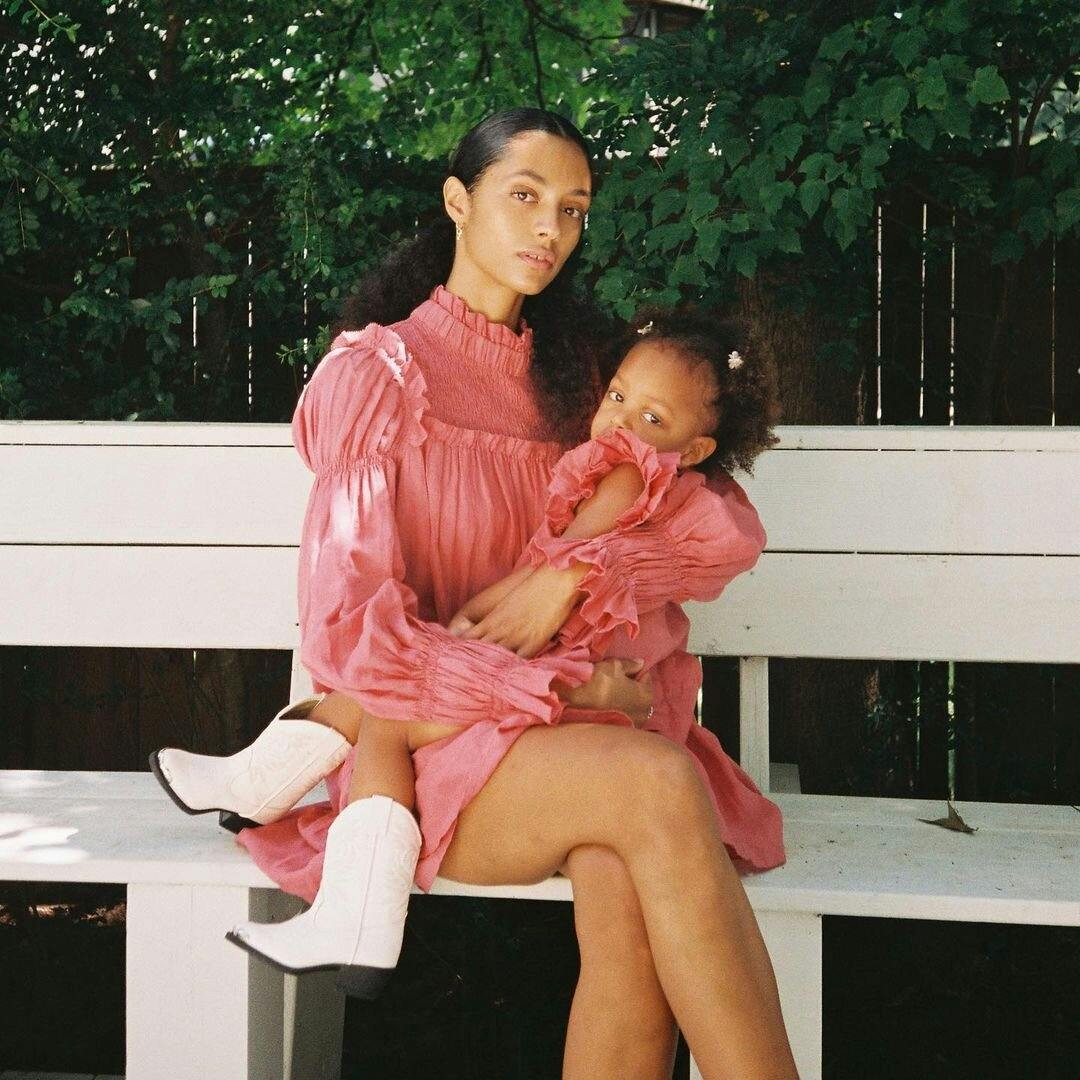 What made you start The Tender Foundation?
I never set out to lead a nonprofit organization - originally I was working on a subscription box service tailored to each trimester of pregnancy - A self-care toolbox delivered to mama's doorsteps to make the journey through pregnancy easier. The premise was for every box delivered we would provide a box of diapers and wipes to families in our community. After spending a bunch of time + money on this idea I realized it would never work because I only cared about those diapers and wipes and the families they were going to go to, so I had to be real with myself and pivot. That's how Tender, as we know it now, was born.
What does the city of Atlanta mean to you?
Atlanta is the city that I created my first adulthood home in, the city that made me a mom, the place where I can go literally anywhere and see other Black folks.
What are some specific ways your foundation helps mothers?
Tender provides financial assistance with rent + utilities, we provide grocery store gift cards, and we operate a diaper bank that serves between 30-40 unique families a month. In the first half of 2021 we distributed a little over $36k in rent assistance, just shy of $5k in utility assistance, and $4k in grocery store gift cards.
What are some of the disparities facing Atlanta women/mothers who use cannabis?
I don't think it's necessarily my place to speak on Atlanta mothers as a whole but I will say being a Black woman and living in Atlanta, a historically Black city, I believe the way Black moms who use cannabis are perceived entirely differently than white moms who use cannabis. White moms are able to be seen as cute + quirky while Black mothers fear their children being taken away. Simply put, it's white privilege to be able to claim the "Marijuana Mom" title and say you smoke weed out loud without fearing repercussions.
What is your relationship with cannabis? How do you hope to normalize and de-stigmatize the plant through your work with Tender?
I use cannabis as a mom - I've been using cannabis since before I had Syx and it's been super helpful for me as a single mom. To have those moments for myself and just zen out after bedtime, or even use it as a tool for me to remain present with Syx during playtime. As the founder and the person who is running Tender on a daily basis - I hope me just saying "Hey, yea I use cannabis" starts to de-stigmatize and normalize what cannabis users are capable of.
What are some challenges you've faced as a new mom?
I think one of my biggest challenges as a new mom, and even now, is learning to ask for and accept help. Because I was young when I had my daughter, I wanted to prove everyone wrong about young moms right, almost like I had a chip on my shoulder  - so I didn't want to ask anybody to help me out, I always would be like "no she is my responsibility, I don't need anybody". That's how you start to lose your mind - 0/10 recommend.
How would a foundation like Tender have helped you start your journey into motherhood, if it had existed then?
I got pregnant when I was 20, we walked to my first prenatal appointment because it wasn't worth the $12 dollars on an Uber there and back you know? The only reason I was able to have the labor + delivery I wanted is the fact that my daughter's dad signed a music deal shortly after that first prenatal appointment. It's really infuriating to think about actually - the only reason I was able to have a safe labor + delivery, with a midwife that made me feel safe, was because I suddenly went from living on the margins myself to having access to resources that oftentimes Black women, like me, are excluded from. That's why the work we are doing is important to me.
What are some challenges you faced in starting The Tender Foundation?
I think for any new nonprofit just having the revenue to do the work is a big challenge! Personally, I've had to learn everything as we go - I had my daughter at 20 remember - I didn't go to college, I've never worked in this sector before - I'm learning as we grow and it's tough to fight the imposter syndrome everyday to ask folks for large amounts of money as a young, Black woman. To meet with folks who inspire me in the industry and feel confident in our work. Even just learning how to run a fundraising campaign and best practices for board management are things I've had to learn! 
As far as Tender specifically, we always have been cognizant of how we frame and present our mama's stories. It's not exactly a challenge for our team because ethical storytelling is a main priority. The challenge lies where the donors are expecting some sort of "trauma porn" to stir them to action. It's almost like we have to reprogram some of our audience!
What is your ultimate goal for The Tender Foundation?
I fully believe that everybody should have equal access to the material and social means to live a flourishing life - and Tender is a small way we can bring that idea closer to reality. I don't think I have this ultimate goal for Tender but the more we do to bring that idea closer to reality then we are on the right track.
What do you hope to gain through partnership with brands like Sackville? How can consumers and brands get involved in a meaningful way?
Partnering with brands like Sackville, folks who are also working hard to de-stigmatize and advocate for the causes they believe in, is a no brainer for us. The more people working together to change the world we live in, the better. Folks can get involved with Tender by following us on social media, donating, shooting me an email, making connections, and volunteering with our team!